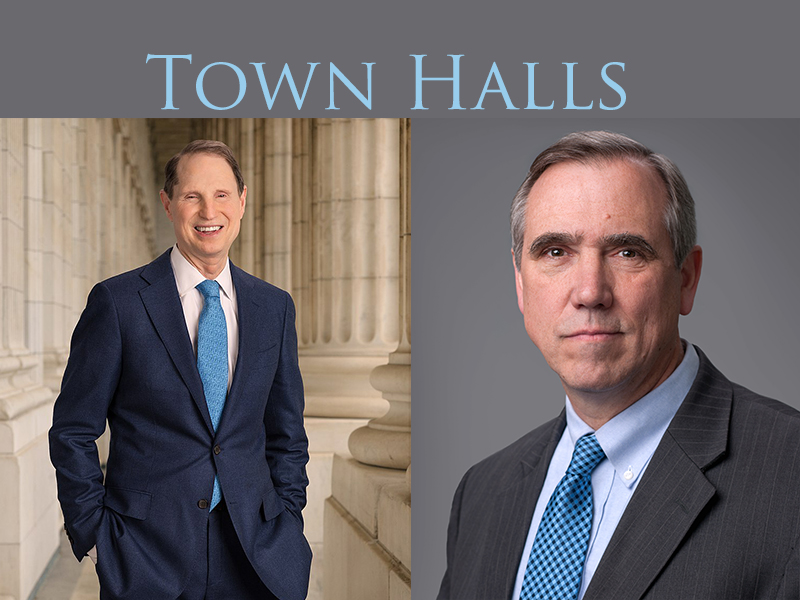 Democrat Oregon Senators Jeff Merkley and Ron Wyden have organized town halls in January at Taft High and Oregon Coast Community College's Newport campus.
Wyden has been a United States senator since 1996 and served at the United States House of Representatives from 1981-1996. Wyden is the dean of Oregon's congressional delegation and chairs the Senate Finance Committee.
Merkley has served as Oregon's junior United States senator since 2009. Before becoming a senator, Merkley was a five-time Oregon House of representatives member who represented Multnomah County. He was the 64th Oregon Speaker of the House.
Wyden will be in Newport at 11 a.m., Monday, Jan. 9 at the Oregon Coast Community College, 400 SE College Way.
Merkley will be in Lincoln City at 10 a.m., Saturday, Jan. 14, at Taft High 7-12, 3780 SE Spyglass Ridge Dr.
The public is invited to attend and Oregon's federal politicians will meet with constituents to hear topics of interest and to discuss upcoming legislation.