EDITOR'S NOTE: Homepage intends to use information gathered from discussions at this week's caucus to develop a series of stories on topics of interest to Lincoln County residents in the coming weeks.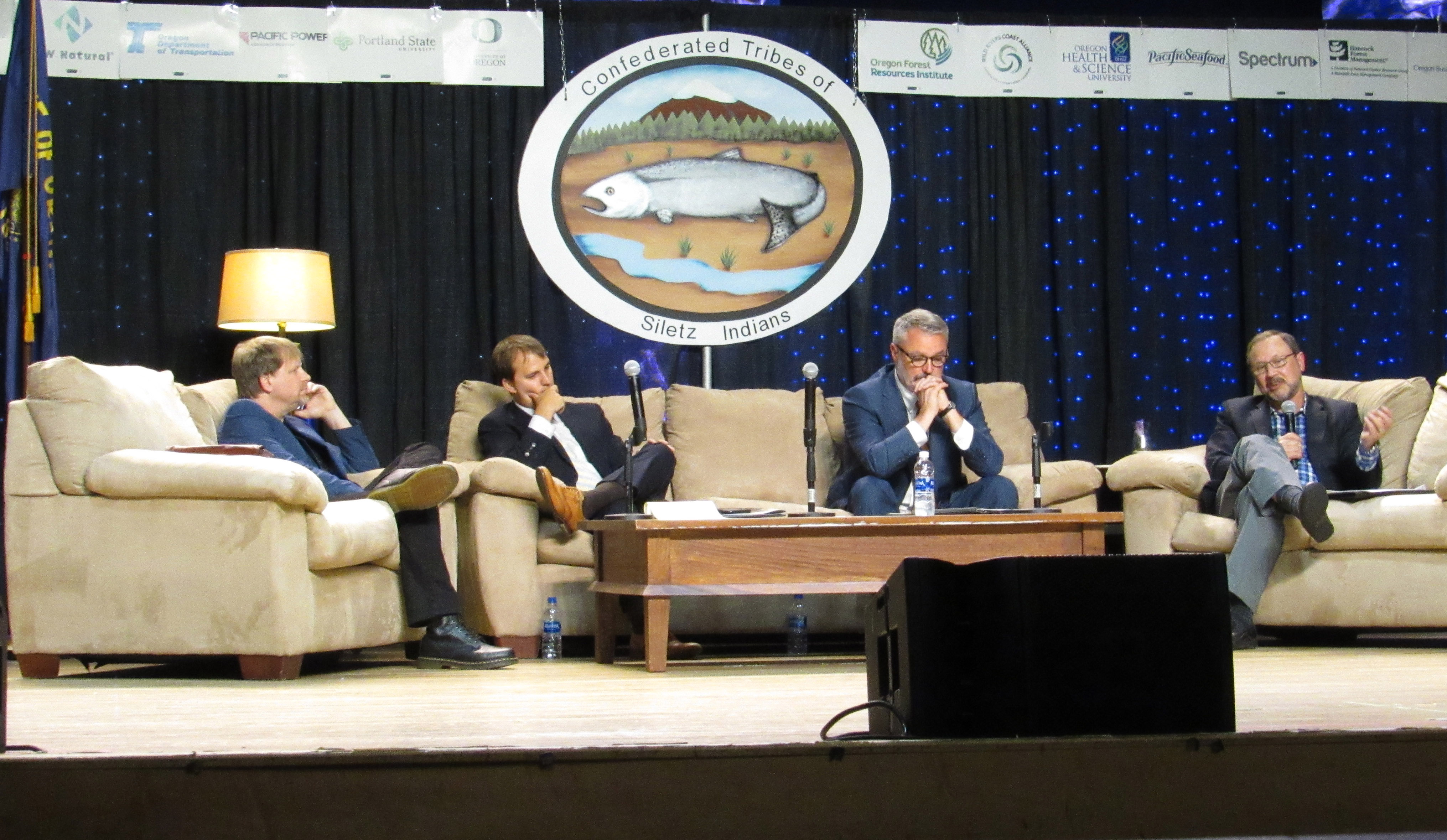 The seventh annual Oregon Coastal Caucus Economic Summit got under way Wednesday at Chinook Winds Casino Resort, where approximately 400 attendees joined 25 federal and statewide elected officials in discussion about topics concerning coastal residents.
Day 1 of the two-day seminars saw elected officials and experts speak on a wide array of subjects such as renewable energy, climate change, rural broadband and challenges facing the Oregon marijuana industry.
"The Taste of Oregon Coast" reception followed, featuring the finest seafood and tastings from wineries, breweries and distilleries throughout the Oregon Coast.
"This year, the Oregon Legislative Coastal Caucus members are dedicating the reception to local government partners with whom collaboration is essential to access information and resources to help effectively address challenges and new opportunities in rural and coastal regions," the program guide from the University of Oregon stated.
Thursday's agenda:
Student Success: Perspective from Oregon's Nine Federally Recognized Tribes.
University Presidents' Roundtable Panel to Discuss Challenges and Opportunities for Student Success in Higher Education.
Policy Leaders' Contribution to Student Success: Preparing Students for a Post-Secondary Education.
Achieving Student Success through STEAM Education and State Investment.
Local Government/Business Leasers Working Group Roundtable.
Policy Perspectives on Building Codes Services.
Engage, Educate, Reengage–Promoting Student Success through Collaboration.
Business Leaders, Practitioners and Policy Makers–Working Together to Drive Student Success and Build Leaders of Tomorrow.
Joint Committee on Student Success Workgroups.