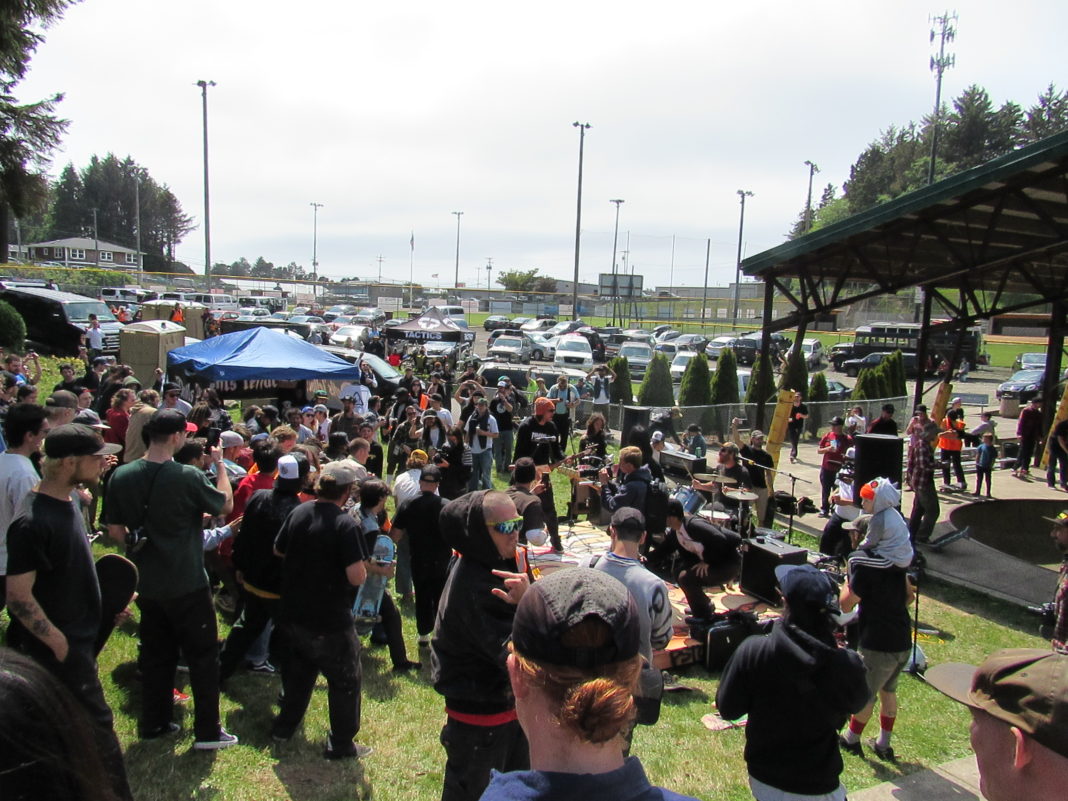 Lincoln City Skatepark is celebrating 20 years and treating some of the biggest names in skateboarding to an event named "Rip Ride Rally" this weekend, replete with live music, memorials for the fallen and some serious shredding.
Danyel Scott, co-founder of Dreamland Skateparks, carved out details for the three-day event, sponsored by Independent, that started Friday and continues Saturday 11 a.m.-8 p.m at 2205 NE 22nd Street.
"Today is the time trials, tomorrow is the main events and the third day is at our Dreamland Skateparks headquarters for professional skaters, family and the media," Scott said.
"Twenty years ago, we built the original skate park. Second was The Cradle. The Bowl was No. 3. Snake Run is No. 4 and the Skate Track is No. 5. Because it was so popular, we added five pieces over the last 20 years," she said.
"It's amazing, everybody came from all over the world to be a part of this," she said. "Not just skateboarders, but family members and people who are passionate about this sport."
2017 Skateboarding Hall of Fame inductee Eric Dressen was on hand to watch some "hardcore skaters" and pay respects at three memorials to be unveiled at the park over the weekend.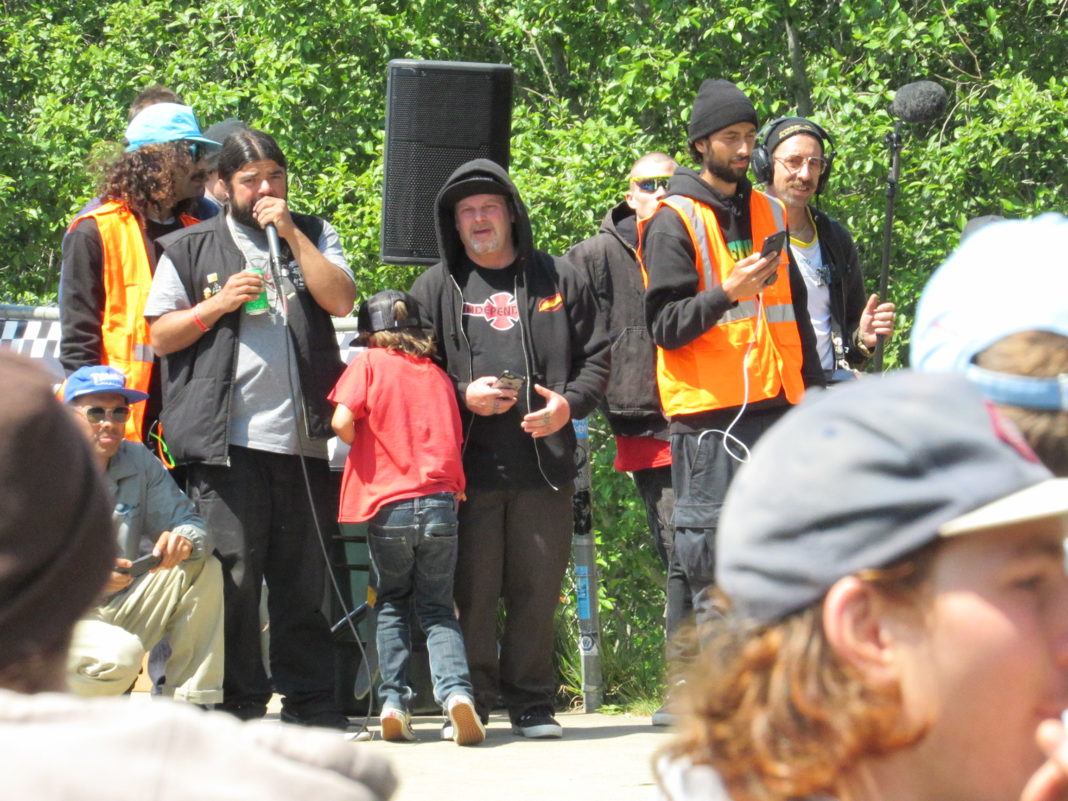 "NHS, who is sponsoring this event, is the biggest, oldest distributor of skateboards in the world and pays for a lot of these skaters to be here.
"With most skate events you just get to watch, and with this one, you get to watch and skate.
"In the 70s we had some skate parks, but now we have all the public cement parks and especially Oregon with so many of them. Lincoln City is a mecca for skateboarders."
Hundreds of professional and amateur skaters were on deck for the high- air event, which saw myriad of hopefuls taking to the skies to execute their best tricks amid the announcer's witty narration.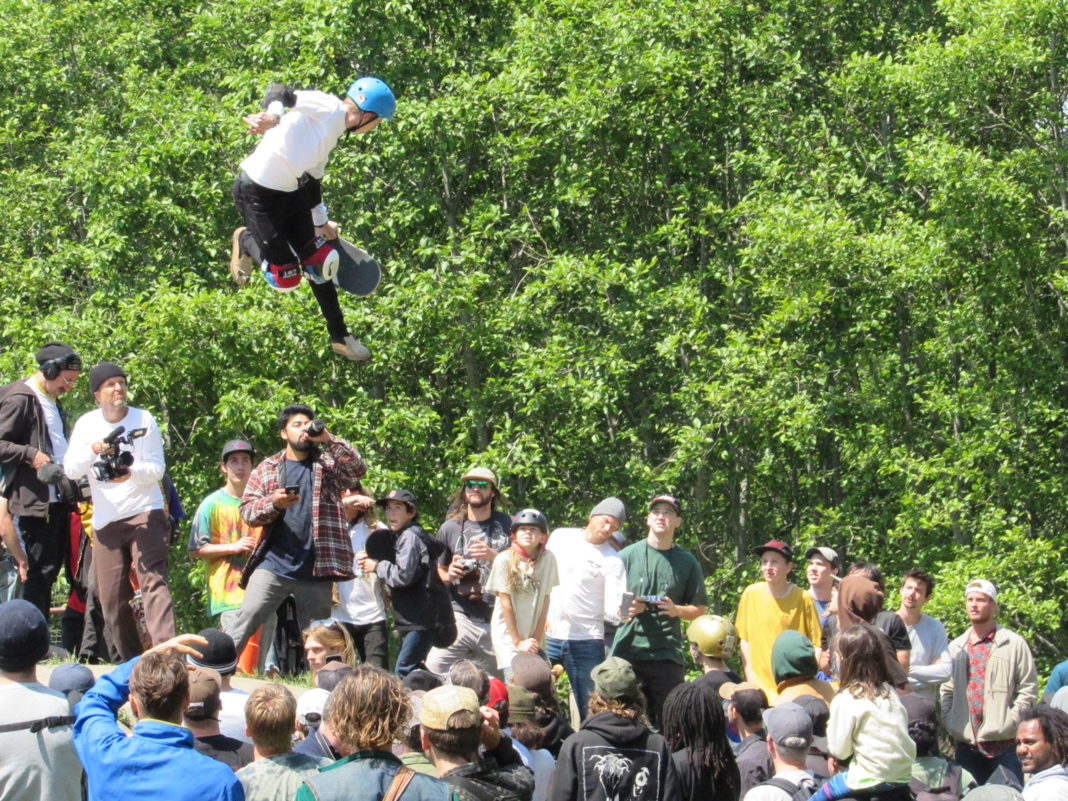 Legends of the skateboarding community have been honored with memorials at the park for skate park designer Roger Mark "Monk" Hubbard and Thrasher editor Jake Phelps.
The son of famed videographer Preston "P-Stone" Maigetter, Oscar Maigetter, was on hand for the unveiling of his dad's memorial, which featured his picture and nickname tiled in.
"I love my dad," he said.