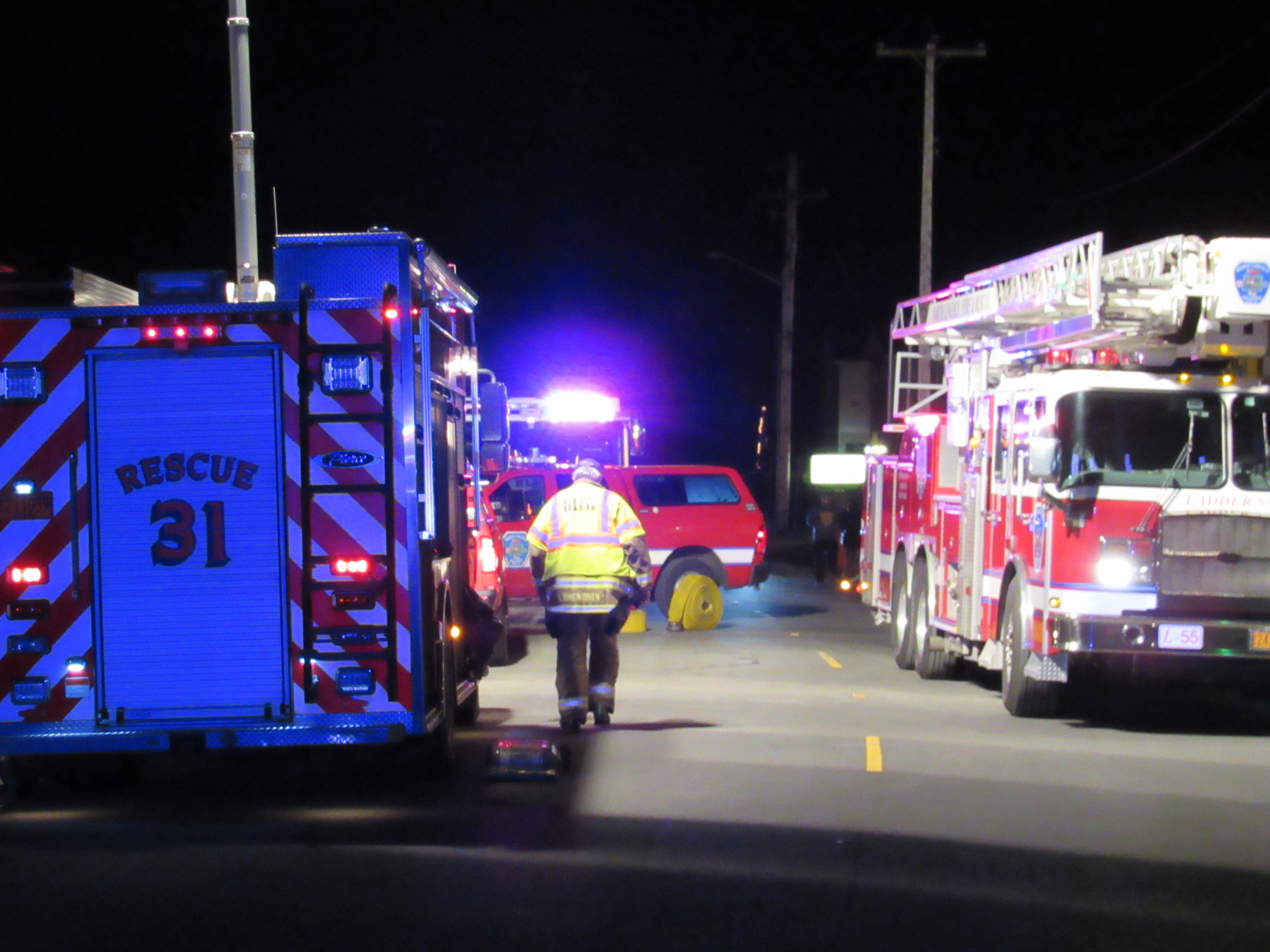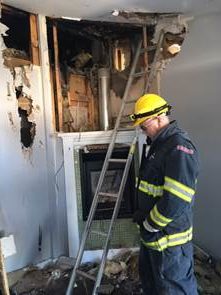 A small fire in a Beachfront Manor hotel room Saturday night prompted a big response from North Lincoln Fire & Rescue.
Three engines, an aerial truck and multiple support vehicles arrived at the hotel at 2855 NW Inlet Ave. within minutes to put out the fire at approximately 6:30 p.m.
"You can't mess around when there's a hotel fire," Lincoln City Police Department Sgt. Randy Weaver said. "We have a great fire department and they showed up quick."
Interim NLFR Chief Rob Dahlman said nearby rooms were evacuated as the fire was located in the wall and entered the attic. No one was injured and damage was estimated at $25,000.
"We responded to smoke in a room," Dahlman said. "The fire is contained."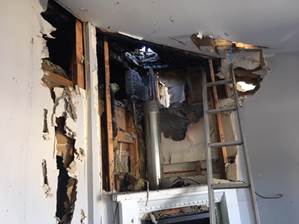 Cause of the fire was deemed accidental Monday following a joint investigation.
Hotel management said fire units arrived "really fast."
"The [hotel staff] acted quickly in calling 9-1-1, giving our crews adequate time to expose the fire and stop it while it was still relatively small," Fire Marshal Ed Ulrich said.
Guests were allowed back into their rooms after a brief waiting period.
The fire was hidden from view in the void around the chimney from a gas fireplace on a sixth-floor unit, NLFR said. Firefighters swiftly opened the void space breaching ceiling while other crews deployed to the roof contained the fire to two units. Flames damaged a small portion of the roof.
An engine from Depoe Bay Fire assisted on scene, and an engine from Nestucca Rural Fire and Rescue was en route for additional assistance.