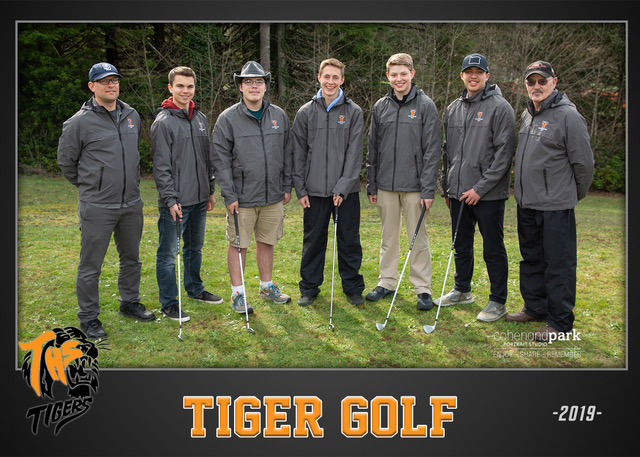 Saying, "as a team, we feel we are 25 strokes above our potential," Taft High stands in fifth place entering today's final round of the Class 3A Special District 2 Boys Golf Championships in Corvallis.
Playing late on an 83-degree day Monday in slow, crowded conditions at Trysting Tree Golf Club, the Tigers trail La Pjne (338). Blanchet Catholic (394), Regis (402) and East Linn Christian Academy (405) at 415 through the first round.
Senior William Brooks shot 95 to lead the Tigers in opening-round play, while freshmen Zac Wil shot 100, Ethan Unruh 101, Eston Whistler 119 and junior Jonathon Freilinger 126.
"We expect a long day again today," Taft coach Andy Morgan said. "We will care for hydration and sunburn limbs and cheeks, as we concentrate on improving our performance during the second day of play."
La Pine Tommy Rhode shot 73 for a five-stroke lead over teammate Bryce Tirrill.
"Our hope is to take advantage of our opponents, especially if they open any doors for our team to jump ahead," Morgan said. "Our biggest hope is for William to turn in a season best, and work his way into the State championships."
Taft's first-round girls scores from the Class 3A SD 2 Championships at Santiam Golf course in Aumsville were not reported.