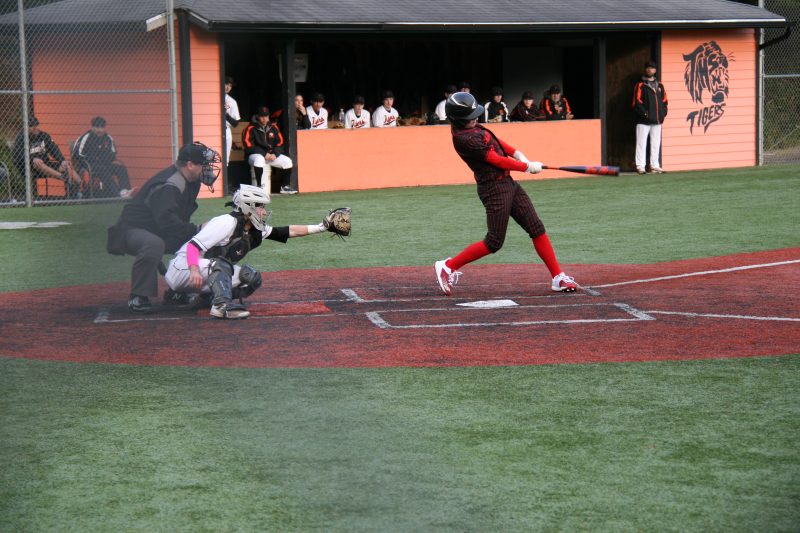 If, in the space of 15 minutes, the weather changes from sunshine to rain to hail to freezing wind, it must be baseball season at the Oregon coast.

Varsity baseball returned today to "The Pit" at Taft 7-12 with the Taft Tigers facing the Corbett Cardinals. Despite facing a roulette wheel of weather, both teams played with great energy and enthusiasm in the season opener.

"We've only had four practices," offered the Cardinal coach. "We've been stuck with ice and snow for the last few weeks."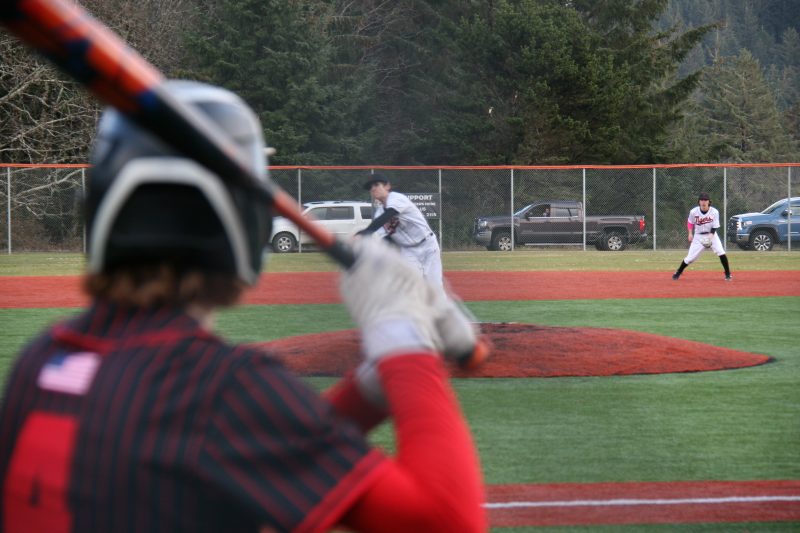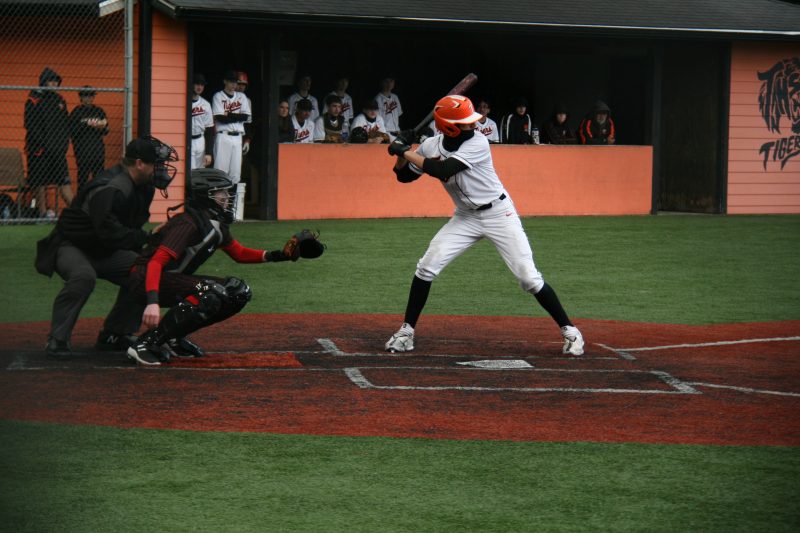 Despite a third inning rally to tie the game at 4-4, Corbett went on to win 4-7.
Tigers coach Dustin Hankins said, "We threw the ball away too many times and gave Corbett a chance to get back in."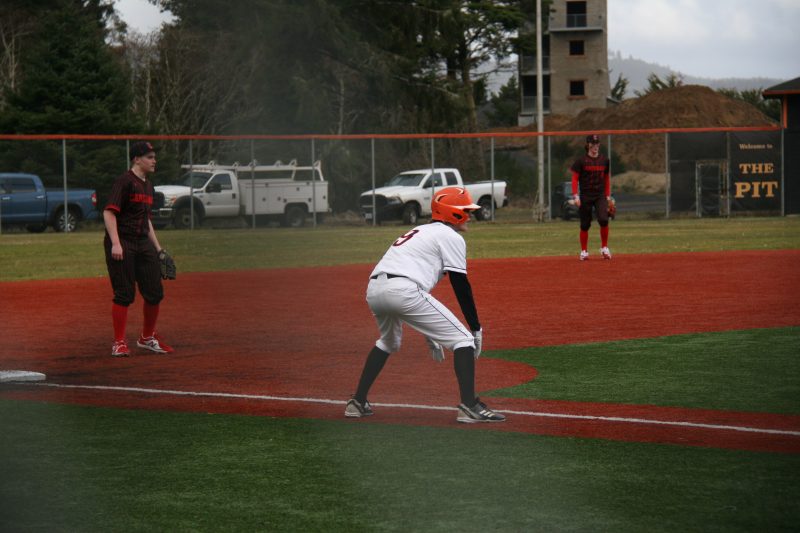 When asked about the team this year coach Hankins was optimistic, "We have sixteen players on the team.  We're very excited to see the numbers of kids participating trending up this year.  Not just in baseball but across all sports."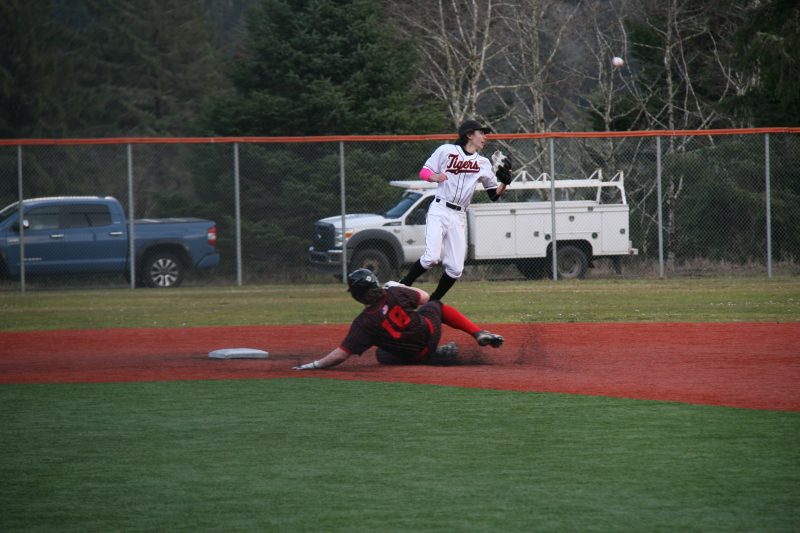 When asked about the biggest challenge the team faces he said, "Staying within ourselves-not trying to do too much.  Playing fundamentally sound and limiting our errors."
Tigers varsity plays their next three games away.  They return to home to play the Dalles Riverhawks on March 22nd at 3 p.m.