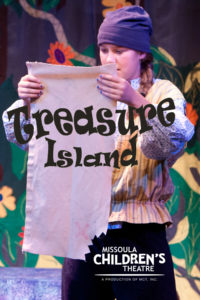 LINCOLN CITY – Ahoy! The Lincoln City Cultural Center is proud to announce the upcoming arrival of the Missoula Children's Theatre production of "Treasure Island' – a singing, dancing adaptation of Robert Louis Stevenson's classic tale of pirates, gold and life on the high seas. It's a weeklong workshop that is free for all local kids, culminating in two performances of "Treasure Island" for their friends and family on the LCCC stage.
Auditions for "Treasure Island' will begin at 10 am – sharp – on Monday, June 26, at the LCCC, 540 NE Hwy. 101 in Lincoln City. Those auditioning should arrive by 9:45 am, and plan to stay until noon. Some of the older cast members will be asked to stay for a rehearsal immediately following the audition. The rest will be asked to report for rehearsals on Tuesday, June 27, and throughout the week. All activities will take place at the LCCC.
Among the roles to be cast are Jim Hawkins, his mother and six sisters, a rollicking Pirate Crew, Jim's Ruffian friends, seacoast Villagers and cuddly Gulls. Students entering grades 1 through 12 are encouraged to audition. No advance preparation is necessary. Assistant Directors will also be cast to aid in rehearsals throughout the week and to take on essential backstage responsibilities.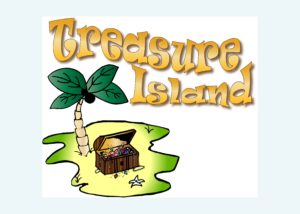 The LCCC's presentation of "Treasure Island" is supported by the Sponenburgh Memorial Trust, the Walter R. Behrens Foundation, the Studio to Schools Project and the Lloyd & Marlene Ankeny Foundation. Thanks to these sponsors, participation is absolutely free for all children who attend school (or are homeschooled) in Depoe Bay, Gleneden Beach, Lincoln City, Otis and Neskowin.  Other aspiring performers (children and teenagers who attend school outside of the north Lincoln County area) are welcome to participate for a $50 registration fee, which covers all rehearsal and performances.  All those children who are cast, and their parents and guardians, must agree to attend rehearsals throughout the week, and to perform in two shows on Saturday.
"Treasure Island" will be presented twice, at 3 pm and 7 pm Saturday, July 1, at the LCCC. Reserved front tickets (in the first five rows) are $10 for both adults and children. General tickets, good for all other seats in the 150-seat LCCC auditorium, are $5 for adults and free for youth ages 12 and younger. To purchase, head to lincolncity-culturalcenter.org or the LCCC Facebook page, and click "Buy Tickets." LCCC Membership discounts apply, so this a great time for your family to join the non-profit Lincoln City Cultural Center. To learn more about this program, call the center at 541-994-9994 and ask about memberships.
The Missoula Children's Theatre touring productions are complete with costumes, scenery, props and makeup. The MCT Tour Actor/Directors will conduct rehearsals throughout the week, June 26-July 30, from 10 am to 2:30 pm each day. The Tour Actor/Directors will also offer additional theatre workshops on Tuesday, Wednesday and Thursday at 3 pm, after rehearsals are over. Workshop signups will be posted in the lobby during auditions. Admission to these additional workshops is a suggested donation of $5-$10.
The LCCC is presenting a second week of Missoula Children's Theatre later in the summer: "The Tortoise Vs. the Hare" will be in residence at the LCCC Aug. 7-12. For more information, call the Lincoln City Cultural Center, 541-994-9994.