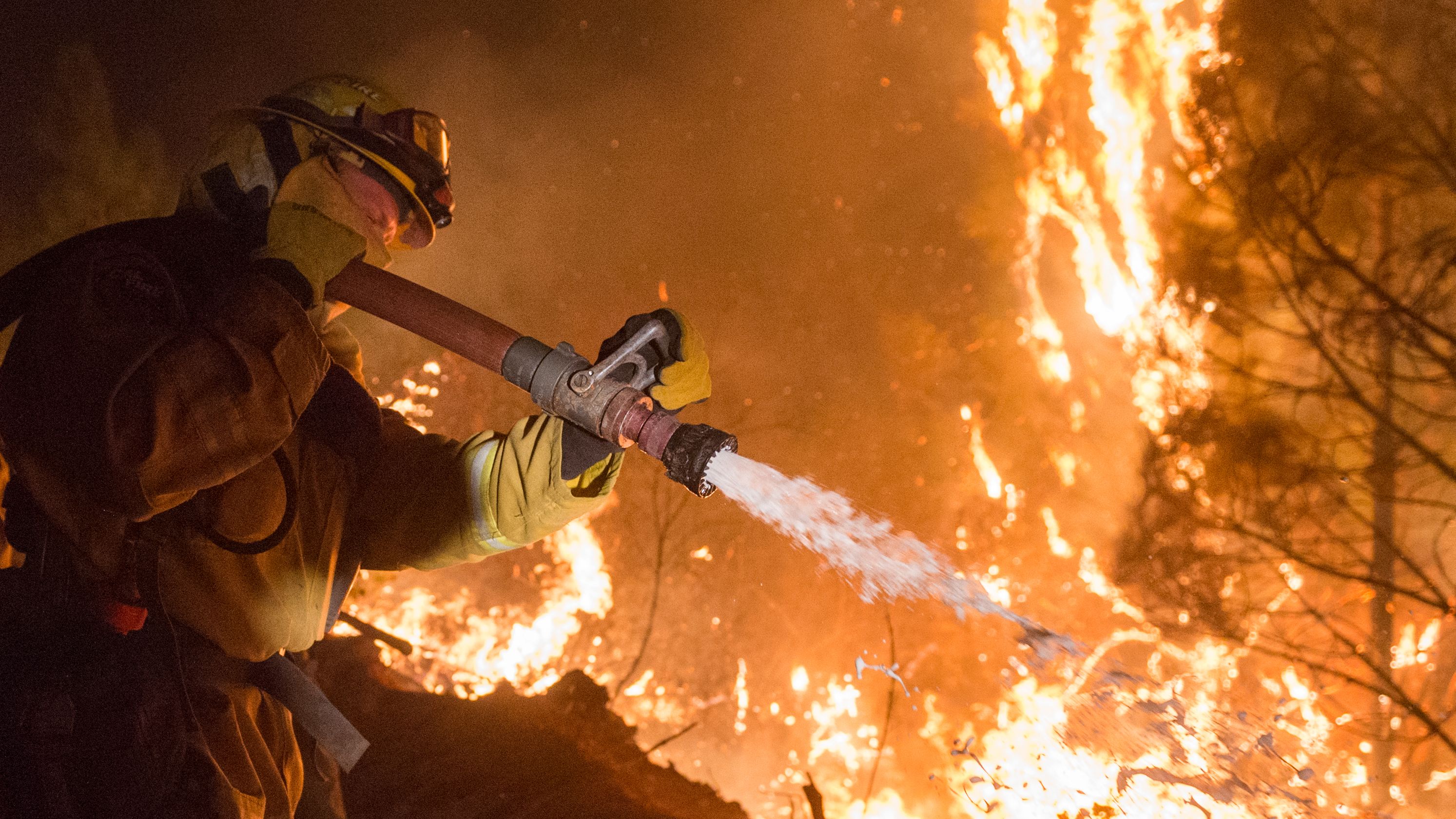 It has been one week since fire crews departed Oregon headed south to Paradise, Calif.
"Our people are doing OK," Strike Team 11 Leader Andy Parker said. "It is hard to imagine the scale of damage and destruction done by this fire."
Oregon crews are working 24-hour shifts, prepping structures near Oroville, Calif., as the "Camp Fire" burns south of Paradise, which was completely devastated.
The task now is to prepare structures that might be threatened tomorrow, when the fire is expected to push through. The teams are cutting low limbs from trees and clearing areas of brush as bulldozers cut fire lines.
The 26-member Strike Team 11, comprised of personnel and equipment from Yachats Rural Fire Protection Distict, Central Oregon Coast Fire Rescue District, Newport Fire Department, Depoe Bay Fire District, North Lincoln Fire and Rescue, Toledo Fire Department, Polk County Fire District, and Dallas/SW Polk Fire, joined 16 teams of 290 Oregon firefighters and nearly 50 engines to work the worst fire in California history.
"CAL FIRE really appreciates our being here."  Assistant Chief Deputy at the Oregon Office of the State Fire Marshal Claire McGrew reported this morning during a state-wide conference call.
McGrew and Deputy Chief Scott Magers of the Hillsboro Fire Department shared information about fire conditions and fire crews. McGrew and Magers are with Oregon crews as part of the effort coordinating the teams that are a part of 5,596 firefighters from several states battling fires in Butte County.
McGrew said fire crews would most likely be working in Butte County for another week through Thanksgiving and could be returning next Friday.
"It may be sooner, but CAL FIRE requested us for that long." he said.
The "Camp Fire" has consumed 142,000 acres and is now 45 percent contained. Approximately 9700 homes, 144 multi-residential structures, and 336 businesses have been destroyed by the blaze. The death toll has risen to 63, with 631 civilians missing.
"Please keep our crews, and the folks of Butte County in your thoughts and prayers."  Newport Chief Rob Murphy said.