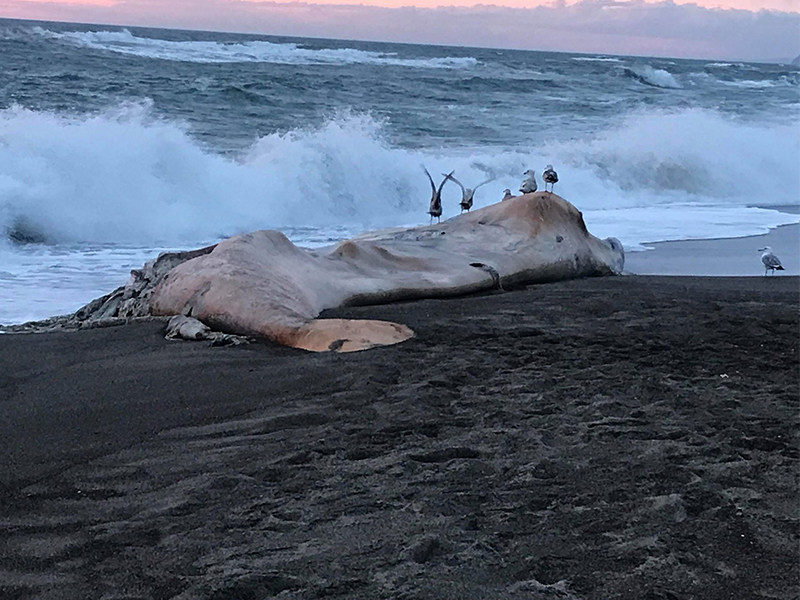 You never know what the tide's going to bring in . . .
A local resident stumbled across what she believes to be part of a dead beached whale Monday evening while catching a glimpse of an "amazing" sunset.
"I'm not sure who to contact, but I think there's a very dead whale on the beach just south of Bella Beach," said Kim Gorman, who took these photos of the object about 100 feet south of the stairs to Bella Beach near Lincoln Beach. "It's not whole, and I wasn't going to get close enough to identify it. I sent a message to the aquarium, but had no idea who to contact.
"I walked down to see the sunset, which was amazing, and there it was," she said. "I think it's a small whale, but it's like it's just the outer shell or it's only a part of it.
'It also sort of looked like an eel, but if they get that big, I definitely do not want to know about it. It was hard to tell as it was getting dark. It was right at the tide line, and I tried to get closer, but I'm squeamish and it is a bit smelly.
"Also, the seagulls were guarding it, so …
"I figure I'll walk down in the morning to see if it's still there?"