Lincoln City doesn't usually get a lot of snow but, wow, did we ever get some snow last night. By most local's estimations there is between 4 and six inches of accumulated snow throughout the area.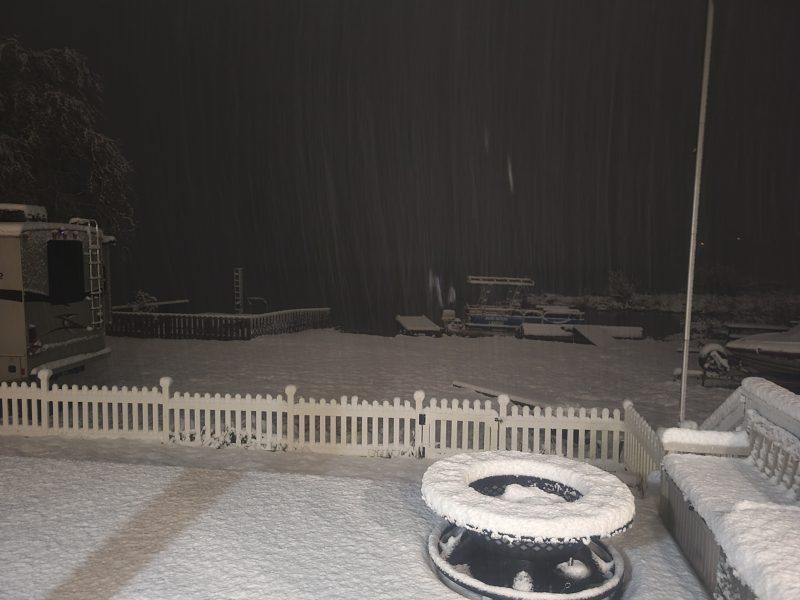 Reports and photos began appearing on Lincoln City Homepage community page just after midnight with reports of snow falling around town. By morning's light it became apparent we had a snowstorm on our hands.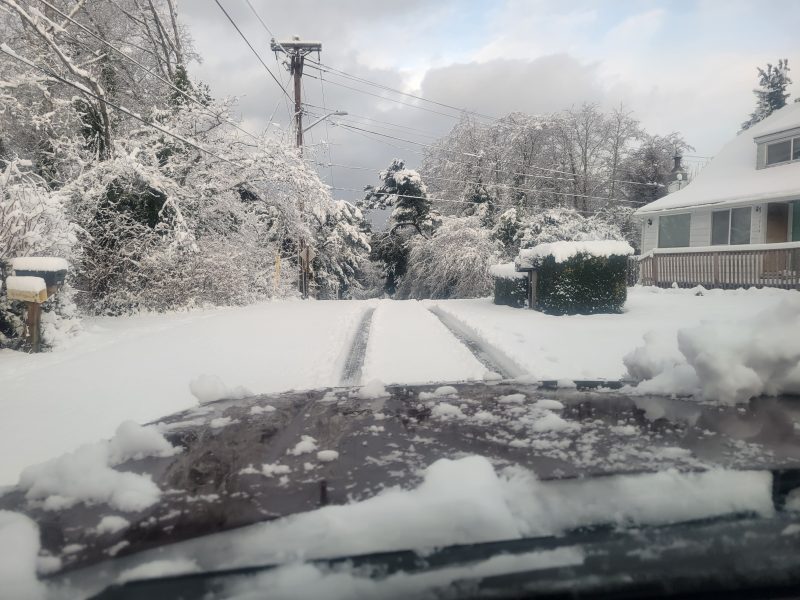 This reporter attempted to drive around to get some photos this morning but the side roads near NE 6th Dr were impassible. High snow accumulations along with downed trees and a car in a gully made it reckless to even try to navigate towards Hwy 101.
Those with 4 wheel drive rigs seemed to be able to get around town with litlle effort,
Lincoln County school district sent out a notice last night notifying all staff and students that all school related activities would be cancelled for at least Thursday the twenty third.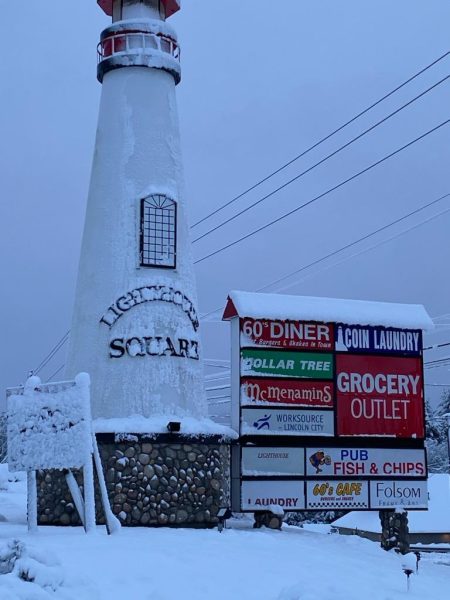 Emergency crews are going to be busy as are local cab companies.  Stay home, if able.  If not, be ready to exercise patience.