Siletz Bay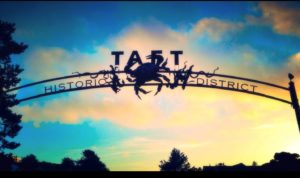 Lincoln City, Oregon is home to seven miles of sandy coastline. We've gone through the list of beaches and provided, from our view at least, the best beaches Lincoln City has to offer. While this list is short, it's comprehensive, but leave a comment if we've missed something.
At the south end of Lincoln City, Siletz Bay is a great place to enjoy the beach. Mo's famous clam chowder is within walking distance so there's none of that "I'm hungry and tired" while you're in the car looking for a place to eat. Siletz Bay is where tourists and locals go to watch seals and you can almost always see a bonfire going. The lack of wind makes this spot an ideal location to bring the family to play in the sand and collect great driftwood pieces. Across from Mo's, Eleanor's Undertow offers premium Umpqua ice cream and over twenty different types of toffee. Eleanor's also has fishing/crabbing licenses and gear for rent. They rent or sell the Crab Max which works great in shallow water.
Public restrooms. Parking available dawn to dusk.
D River Wayside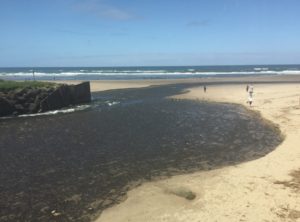 Home to the shortest river in the world, D River runs under Highway 101 and into the ocean. This is probably the most well known beach access point in Lincoln City but with limited parking and ongoing construction it now ranks as the second best beach in town. Because it's so windy the world famous Kite Festival comes in June and October and we suggest you check 'em out.
Public restrooms. Available dawn to dusk.
Roads End State Park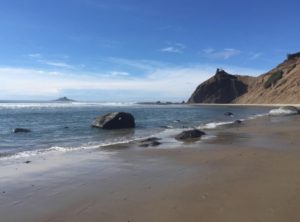 At low-tide you can get to a secret beach around Roads End Point but don't get trapped when the tide comes back in. This spot made our number one because of how quiet it is. While most people choose the other two beaches on our list, very few make it to this one, so it remains a hidden gem. Wind is not bad and this beach is perfect for a picnic.
Restrooms are clean and well maintained. Open dawn to dusk.
We hope you have enjoyed our best beaches Lincoln City article and like we say around here, "It's better at the beach!"