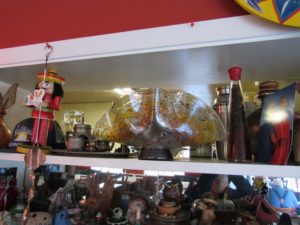 Lincoln City Glass Center artist Kelly Howard delivered the hand-crafted "Best Mexican Restaurant" Glass Taco to La Roca and it sits on the top shelf with owner Heladio's other pieces of art.
Lincoln City Homepage readers voted La Roca the "Best Mexican Restaurant" for 2018 in an online poll that ran from July to August. 342 voters turned out for the poll with 138 of them (or 40 percent) voting for La Roca. The runner-up was Puerto Vallarta with 79 votes (23 percent).
Studio co-owner and primary artist Kelly Howard used a Dremel tool to inscribe "Best Mexican Restaurant 2018" into the giant-sized glass taco. Howard has created many different awards, including some rather large ones and enjoys making awards for special occasions.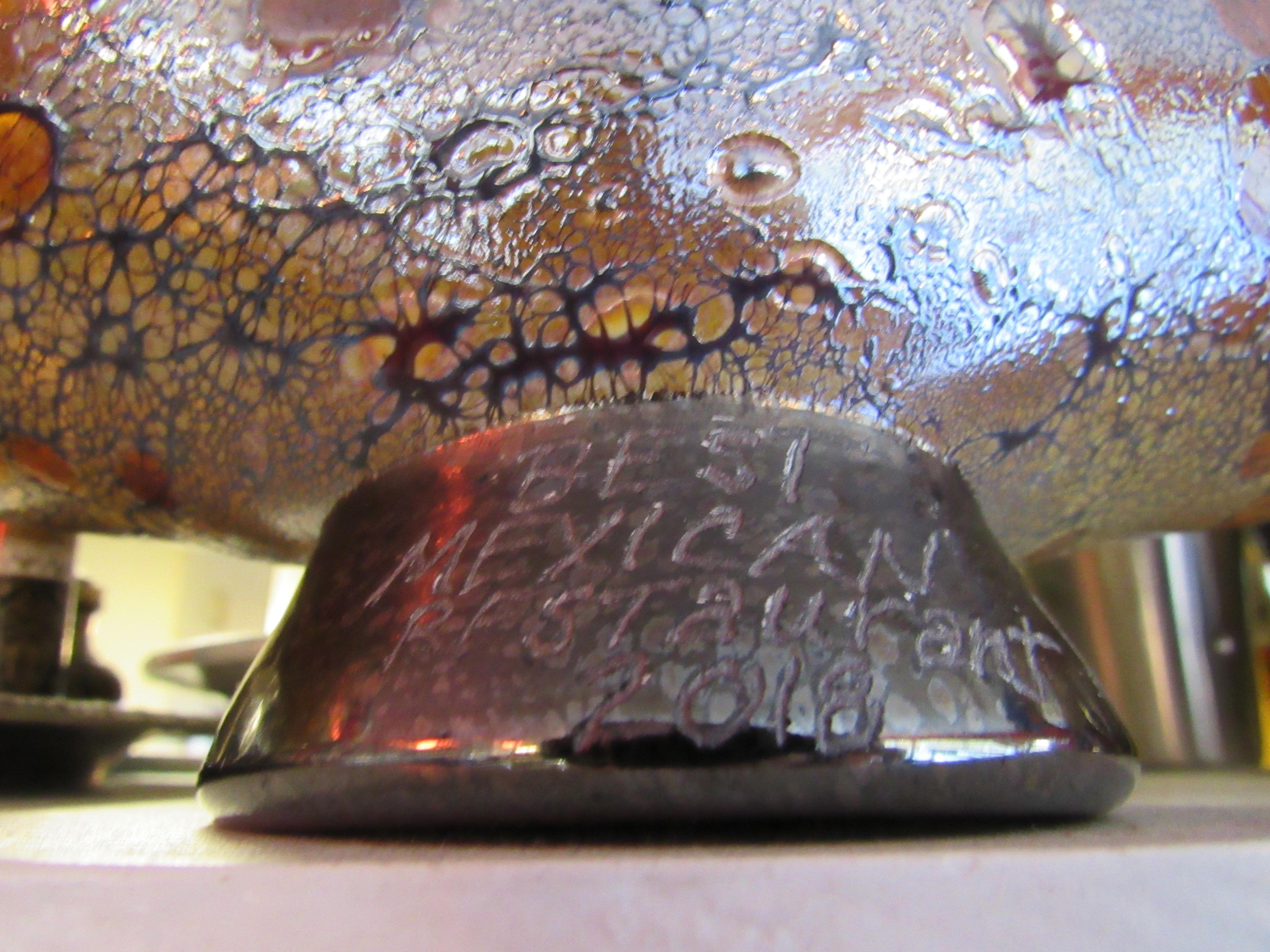 Homepage wishes to thank Howard and the Lincoln City Glass Center for providing the time and skill to create the first Homepage award.