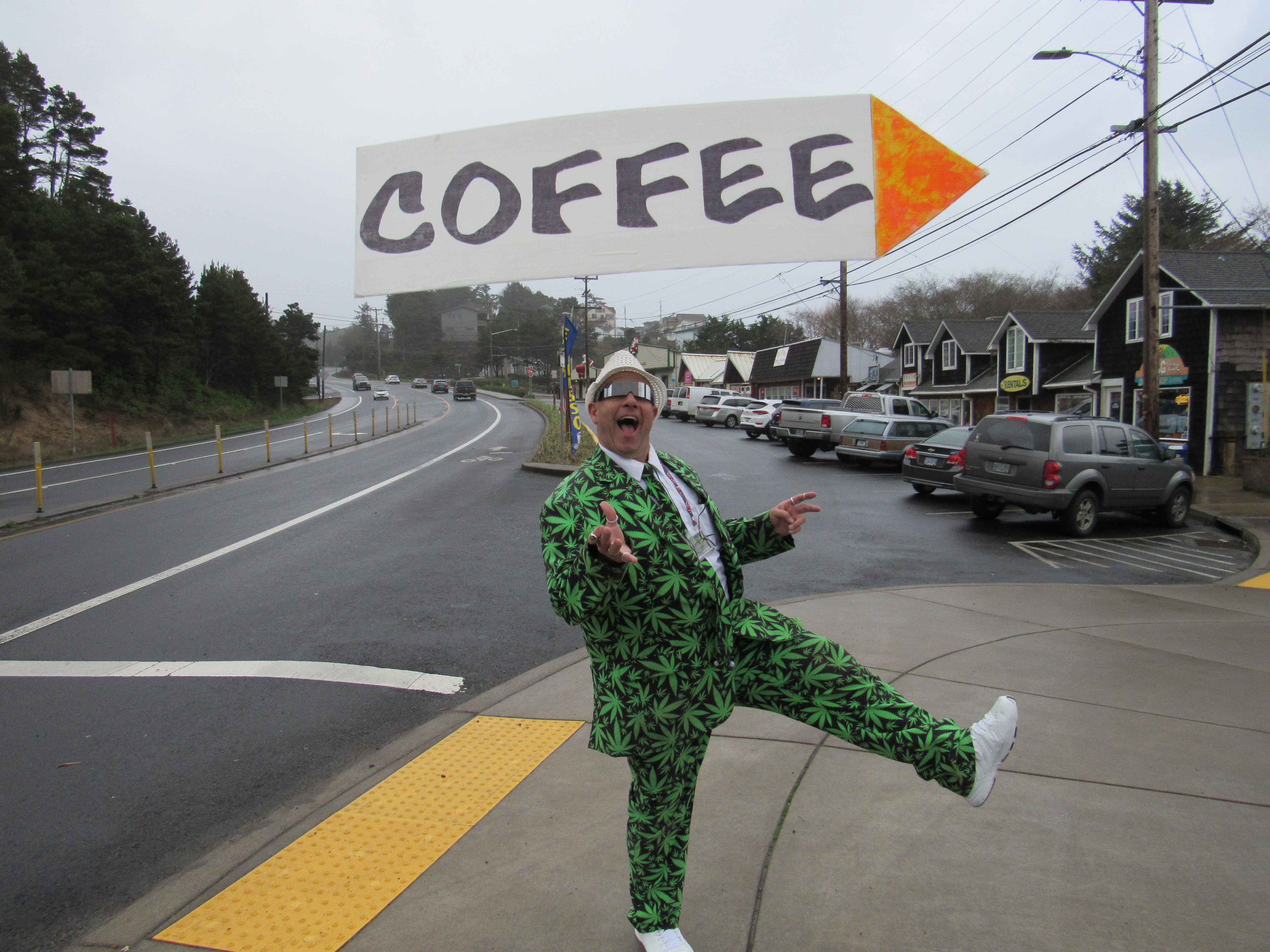 Eddie "Weedman" Biggar is back on the corner of SW 32nd Street and Highway 101 flipping a coffee sign for Cat in a Bag Coffee, a purveyor of cannabis-infused drinks.
Biggar was arrested Monday, Jan. 14, by Lincoln City Police for stalking.
Griff Ford, owner of Cat in a Bag Coffee and Rene's Herb Store in the Nelscott Strip, said "Eddie is great," and spoke about the origin of the three-day old coffee company's name.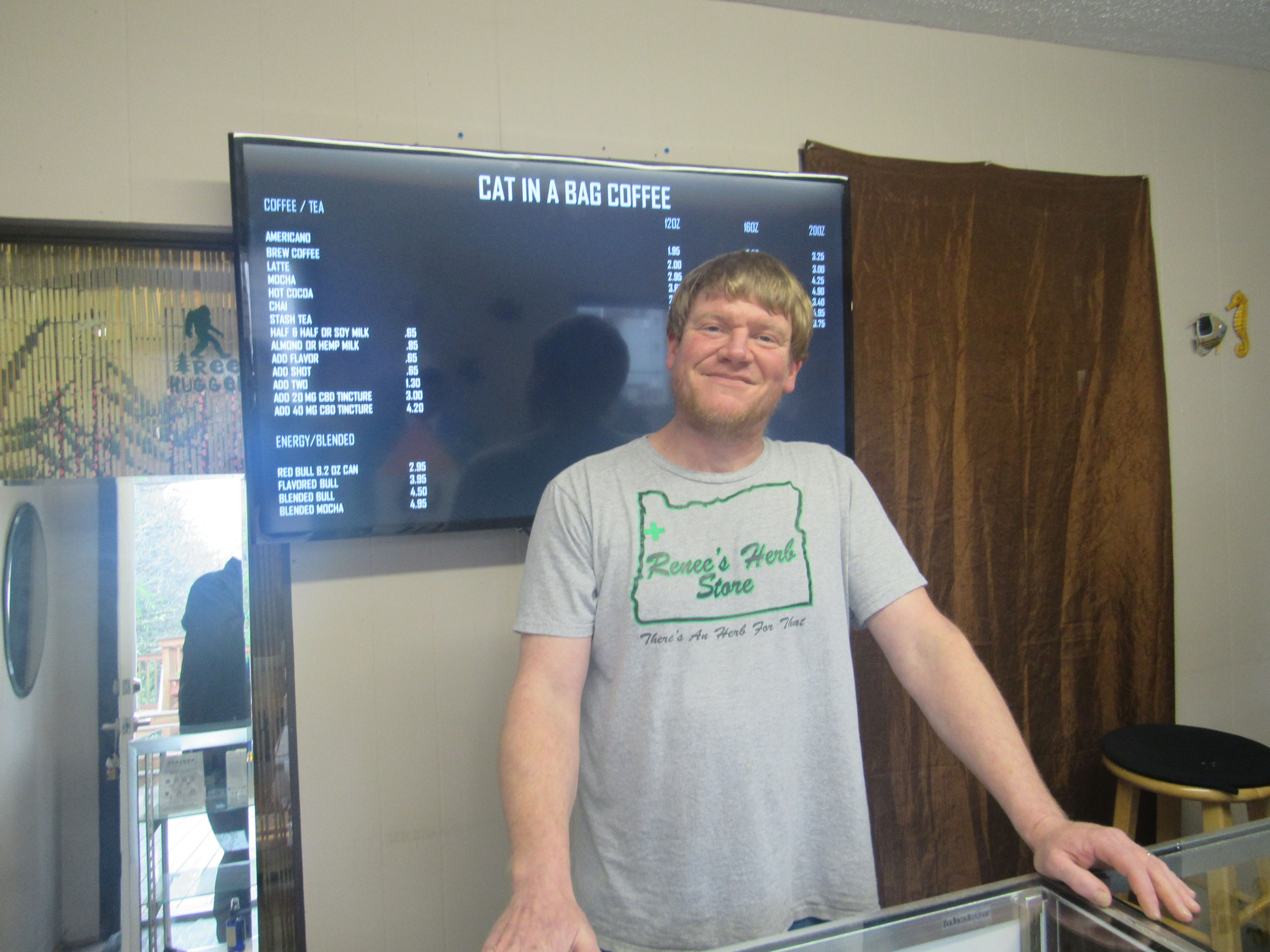 "A guy came in one day and said he had a cat in a bag and if we wanted to see it," Ford recalls. "We said sure, and he pulled a drawstring on a bag and a cat's head popped out. I just thought it was a great name for a business."
Biggar is advertising Cat in a Bag's CBD coffee line with his signature sign flipping and dancing, eliciting honks from passing cars and people wanting their pictures taken with him. Biggar had a similar job with Canamedicine in Newport before taking his skills to Lincoln City.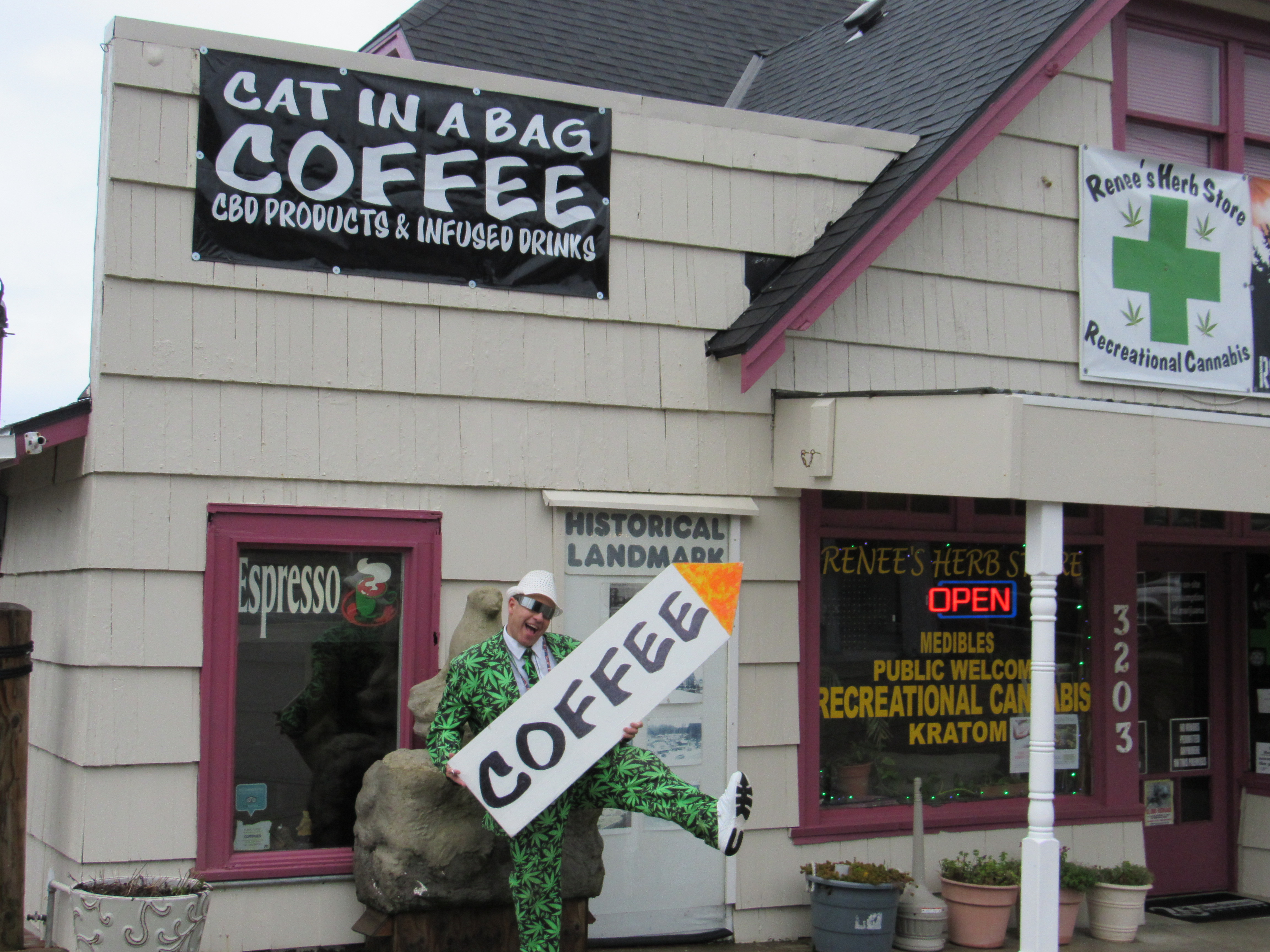 "I do the right thing everyday for myself and those around me," Biggar said. "Happiness is doing what you have to do because you want to, and that is to stay sober."
Cannabidiol, or CBD as it is most commonly known, is a cannabis compound that has significant medical benefits, but does not make people feel "stoned." CBD-rich cannabis is non-psychoactive or less psychoactive than THC-dominant strains and makes it an appealing option for patients looking for relief from inflammation, pain, anxiety, spasms and other conditions without the high.
"We can infuse CBD in virtually any drink," Ford said. "We are selling out of everything, and I've only been open three days. We are the only ones infusing drinks with CBD in Lincoln City."
"Working for Griff is great," Biggar said. "It's an awesome gig full of positive people."