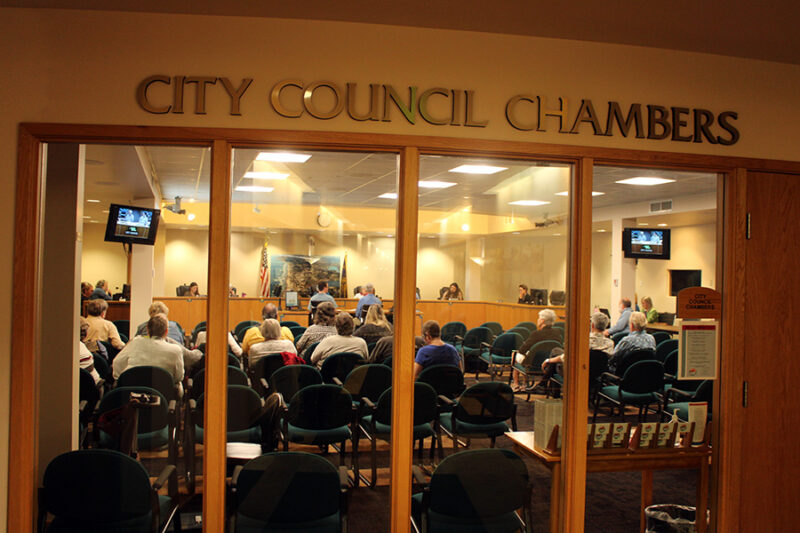 On Monday, June 12, City council will meet as the Urban renewal Agency to discuss taxing options for a proposed Nelscott Urban Renewal plan. After adjournment council will gather as City Council to hold a public hearing on setting water and sewer rates.
A resolution will be discussed if to hold a special election on November 7, to fill the council ward 2 seat soon to be vacated by Sydney Kasner.
For further information click on http://lincolncityor.iqm2.com/citizens/calendar.aspx?view=List
Joint City Council and Urban Renewal Agency Work Session
Regular Meeting
Monday 6/12/2023 5:00 PM
Council Chambers
801 SW Highway 101 – 3rd Floor Lincoln City, OR 97367

PUBLIC HEARINGS/PUBLIC COMMENT
1. Public Hearing: Resolution UR2023-02 Adopt FY2023-24 Supplemental Budget
2. Public Hearing: Resolution UR 2023-03 Adopt Budget

SPECIAL ORDER OF BUSINESS
1. Proposed Nelscott Urban Renewal (Tax Increment Finance) Plan
2. Permission for Land Use Application for Agency & City-Owned Properties

RESOLUTIONS
1. Resolution UR 2023-02 A Resolution Adopting the Supplemental Budget of the Urban
Renewal Agency of the City of Lincoln City, Oregon for the Fiscal Year 2022-2023, as
Approve by the Agency, and Making Appropriations.
2. Resolution UR 2023-03 Adopting the Budget
3. Resolution UR 2023-04: A Resolution of the Urban Renewal Agency of the City of Lincoln
City, Oregon Approving an Intergovernmental Agreement (IGA) with the City of Lincoln
City for Phase 1 Design and Engineering of the NE 44th to 47th Street Connector in the
Roads End / Villages at Cascade Head Plan
CITY OF LINCOLN CITY
COUNCIL AGENDA
MONDAY JUNE 12, 2023, 6:00 PM
CONSENT AGENDA
1. Oregon Liquor Control Commission New Outlet On-Premises Commercial for Grill 1646
2. Authorization for City Manager to enter into lease agreements with Cascade Head Biosphere Reserve and Audubon Society of Lincoln City non-profits for Suite A on the first floor of Lincoln Square Building
PRESENTATIONS
Lincoln County Commissioner Kaety Jacobson Quarterly Presentation
PUBLIC HEARINGS / PUBLIC COMMENTS
1. Public Comment: Resolution 2023-14 Setting Water/Sewer Rates
2. Public Hearing: Resolution 2023-15 State Shared Revenues
3. Public Hearing: Resolution 2023-12 Supplemental Budget
4. Public Hearing: Resolution 2023-16 Adopt Budget
ORDINANCES
5. ORDINANCE NO. 2023-12 AN ORDINANCE OF THE CITY OF LINCOLN CITY AMENDING THE LINCOLN CITY MUNICIPAL CODE, TITLE 5. (BUSINESS TAXES, LICENSES AND REGULATIONS), CHAPTER 5.28
(STREET VENDORS), SECTION 5.28.040 (INSPECTION AND PERMITS) TO CORRECT THE REQUIRED PUSHCART INSPECTIONS.
K. RESOLUTIONS
6. RESOLUTION NO. 2023-11 A RESOLUTION OF THE CITY OF LINCOLN CITY, CALLING FOR A SPECIAL ELECTION ON NOVEMBER 7, 2023 TO FILL THE VACANT COUNCIL WARD 2 POSITION ON THE CITY COUNCIL FOR THE CITY OF LINCOLN CITY
7. RESOLUTION NO. 2023-14 A RESOLUTION SETTING FORTH WATER/SEWER RATES
8. RESOLUTION NO. 2023-15 A RESOLUTION DECLARING THE CITY'S ELECTION TO RECEIVE STATE REVENUES
9. RESOLUTION 2023-12 A RESOLUTION ADOPTING THE SUPPLEMENTAL BUDGET OF THE CITY OF LINCOLN CITY, OREGON, FOR THE FISCAL YEAR 2022-2023, AS APPROVED BY THE CITY COUNCIL, AND MAKING APPROPRIATIONS
10. RESOLUTION 2023-13 A RESOLUTION AUTHORIZING AND DIRECTING BUDGET TRANSFERS FOR THE CITY OF LINCOLN CITY, OREGON IN THE 2022-2023 FISCAL YEAR BUDGET
11. RESOLUTION NO. 2023-16 ADOPTING THE BUDGET
SPECIAL ORDER OF BUSINESS
12. Design Contract Award – NE 44th to 47th Connector Road
13. Intergovernmental Agreement: ODOT Delivered Federal Project on Behalf of Lincoln City US 101: 39th Street to Holmes Avenue Sidewalk Infill Key Number: 2343