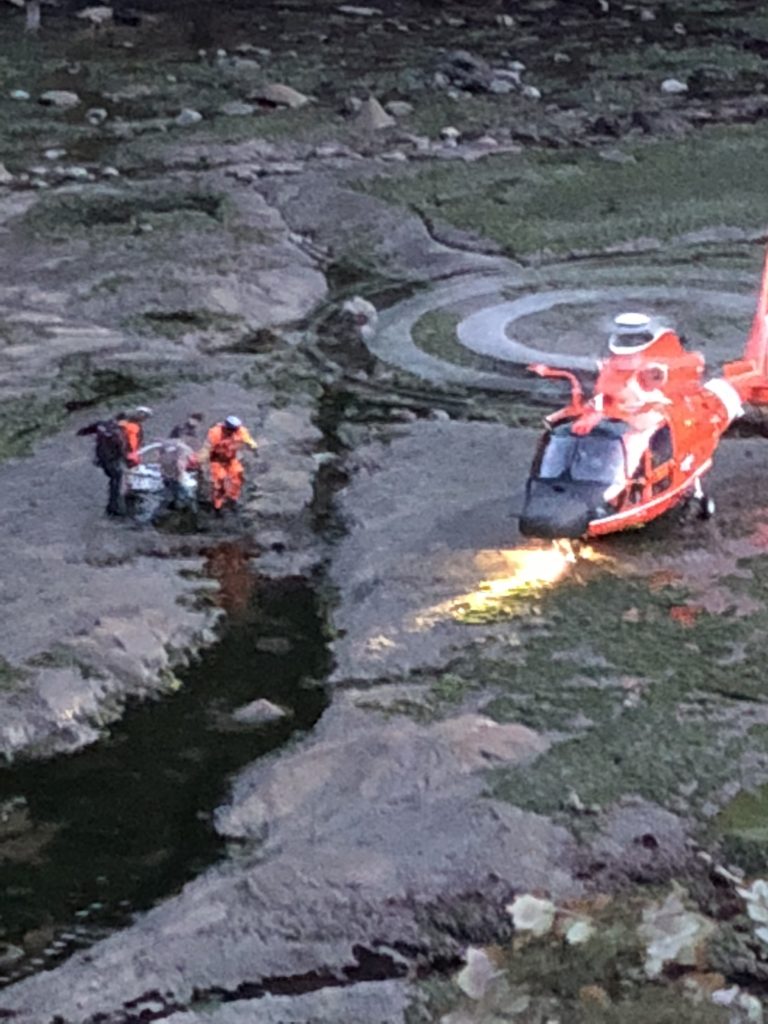 Today at 3:57 PM Depoe Bay Firefighters were called to a location just South of Depoe Bay in an area known as Big Whale Cove. Call was for a 19 year old male suffering from an unknown medical issue. Firefighters reached the patient within 10 minutes of the call and decided the best extraction would be by a helicopter. A USCG helicopter from Newport was requested and responded.
Depoe Bay Firefighters and Pacific West Ambulance personnel stabilized the patient and waited for extraction. With help from Mother Nature in the way of a low tide, the helicopter landed on a reef which would ordinarily be under water. The Patient was flown to a local hospital for assessment.
https://www.youtube.com/watch?v=xpgPsgqpNyM
No patient contact information is available.