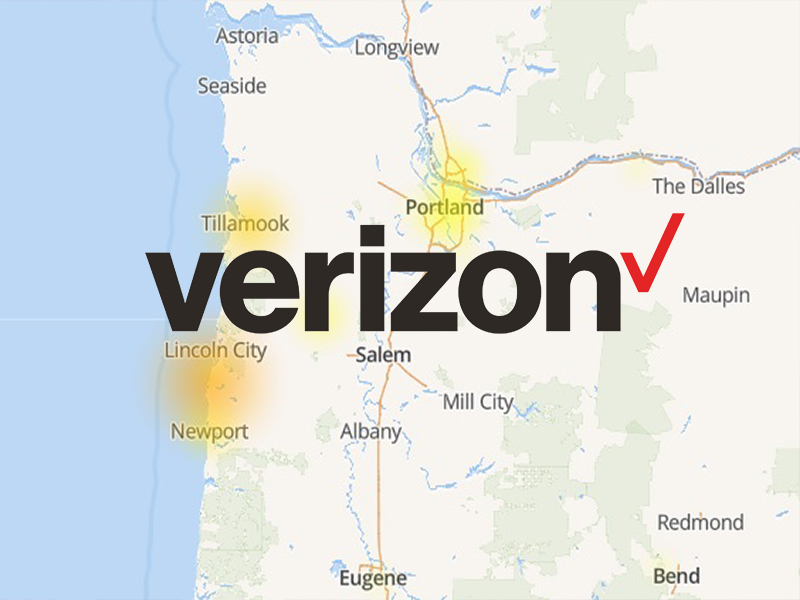 A connectivity issue caused an interruption in Verizon telephone service in parts of Lincoln and Tillamook counties, Verizon West Area Consumer Media Relations Coordinator Heidi Flato said late Wednesday night.
"Our engineers are aware of this issue and are working with our vendor partners to quickly resolve this issue," Flato said via email in response to a Homepage inquiry.
Flato said the connectivity issue could involve CenturyLink's fiber connectivity.
"There was a cut in their line that impacted our service," Flato said.
Reports of outages began at approximately 4 p.m. and are ongoing.
Excerpts from numerous Facebook posts from several hours ago:
"Anyone else experiencing problems with cell service in Otis? I have Verizon and was in the middle of a call, line went dead and now I am showing 'no service' status on my phone."
"I have zero cell service right now. Verizon service."
"The company line when I called about the decrease in cell signal is, 'upgrading towers to be ready for 5G.'"
"I got online with Verizon, and the guy said Veneta is down. Veneta is a main Verizon hub, so that brought down a lot of towers that rely on Veneta. We're part of that."
"Same for Depoe Bay"
"Gleneden out. I can't call in my hour of need. I have a big foot wrestling an Alien in my back yard, with the Loch Ness monster looking on and I can't call the police! Where were you Verizon when I needed you most?!! haha"
"I honestly hope nobody really needs fire or police during this outage!"
"Verizon service has been restored," Flato said at 1:32 p.m.