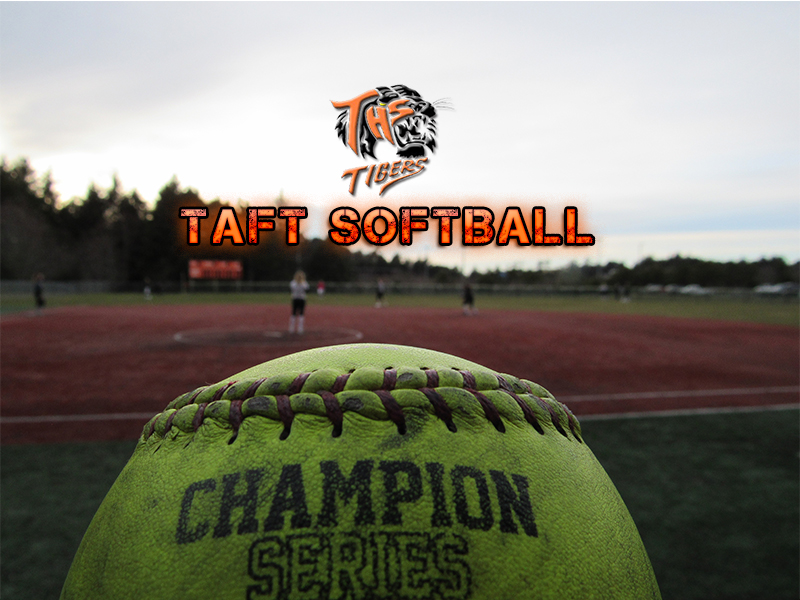 For most coaches, losing two first-team all-league softball players who were honored with All-State recognition would be impossible cleats to fill. Taft High's Sandy Stuart is cognizant of that.
But Stuart, in her fourth year as the Tigers' head coach, knows success in the sport starts in the circle and behind the plate, so she has a ready answer with the season opener mere days away.
Gone are second-team All-State infielder Naomi Rini and honorable mention outfielder Alyssa Tanksley, but the two first-team all-conference players are survived by first- and second-team All-State performers Hailee Danneker and Emma Coulter as the Tigers seek a return to the State playoffs.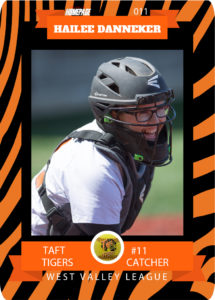 "Our junior pitcher/catcher duo of Emma and Hailee will be key for us," said Stuart, who will be in the Taft dugout for her seventh season after spending three years as JV coach. "They both worked hard and played all summer to better themselves, not only on defense but at the plate."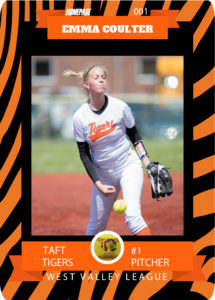 As a sophomore catcher batting third, the power-hitting Danneker hit .462 and led the Tigers in slugging percentage, RBIs, hits and triples. Also a sophomore, Coulter hit .472 with an ERA of 1.89 while batting cleanup. They shared the team lead in doubles.
For Stuart, last season's West Valley League Coach of the Year, positive prospects for the upcoming season don't stop with her high-voltage battery. Experience also promises to be a factor.
That starts with the return of infielder Claira Tolan for her sophomore season after earning second-team all-league honors with a .400 batting average despite missing a short stretch with an injured ankle.
"Our strengths so far are offensive," said Stuart, whose Class 3A Tigers open the season at 4:30 p.m. Monday at home against 2A Gervais. "If the first week and a half has shown anything, it is that we have aggressive hitters this year and some young girls with a lot of power. We hope to help that progress further and be an offensive powerhouse."
Stuart, a third baseman on Taft's 2005 State championship team, will turn to youth as the source for much of that power with nine underclassmen on the varsity roster.
In addition to Tolan, Makena Cole, Kyla Knott¸ Kayla Lininger and Cindy Gutierrez will represent the sophomore class.
"We have many returning sophomores who were on varsity last year as freshmen and they are coming back a year older and more seasoned," she said. "We are excited to see what they all bring."
Four freshmen — Olivia Coulter, Addie Gates, Lily Hatton and Chloe Peterson – have also stepped up at tryouts to occupy the varsity roster.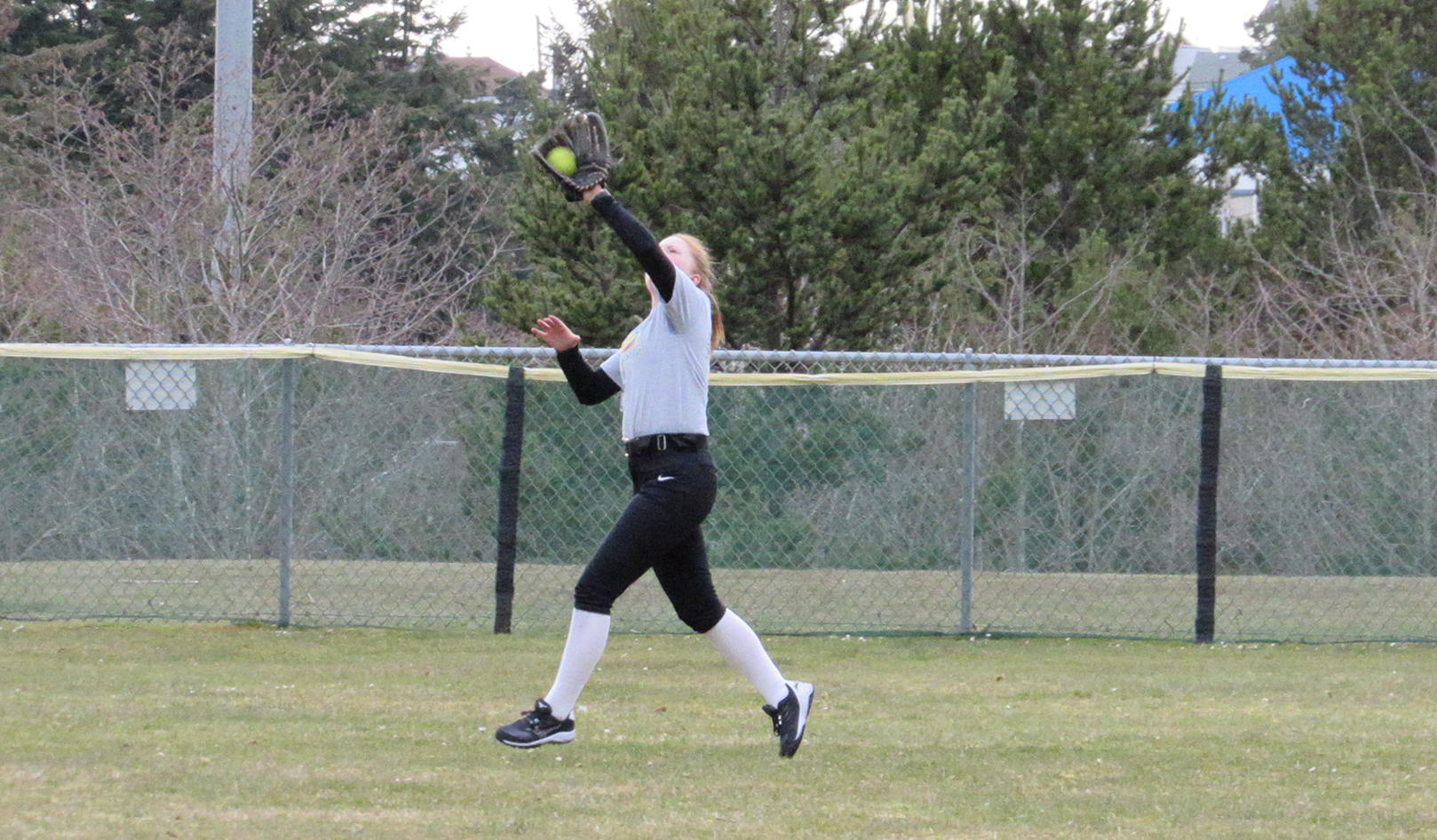 "They have all played for years and are excellent athletes," said Stuart, who has coached youth traveling team softball since 2008. "We will have a well-rounded defense with girls who can play multiple positions, and our offense should be stronger than last year."
Junior first baseman/outfielder Corey Van Damme, senior first baseman/outfielder Caitlyn Rundstrom and senior utility player Lilly Salsbery are also expected to be key contributors and possible starters.
"We are still working to lock down the most efficient infield and outfield defensive combination," Stuart said. "We have a lot of talent, but some of our new players are young and need more experience."

Taft, which placed third behind champion Dayton and runner-up Amity last season at 18-11 overall and 8-2 in West Valley League play, advanced to the State tournament quarterfinals.
The ninth-seeded Tigers saw a late rally come up just short against No. 1-ranked Dayton in a two-run elimination loss that proved to be the run differential in three games between the teams. The Pirates, who won by two runs at home and lost by two at Taft, went on to win the State title.
The good news for Taft is it is leaving Dayton behind for the new Special District 1 league this year. The bad news is perennial power Rainier, which lost to Dayton by a run in last year's title game, is the favorite in the new five-team conference.
The Columbians have reached the Class 3A State championship game the past five seasons and defeated Dayton with one-run victories in the 2016 and 2017 finals. They lost to the Pirates in the 2015 title game, but defeated Vale for the 2014 State crown.
Taft and Rainier will be joined in the new league by Clatskanie, Warrenton and Willamina, which will mean increased travel time for the Tigers with three three-hour road trips.
"Our only close game will be with Willamina," said Stuart, who is assisted by Ryan Gates and Tom Trunt. "We will still play some nonleague games with past rivals like Dayton and Amity, but our new league opponents to beat will be Rainier and Clatskanie."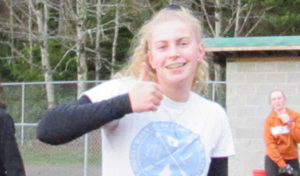 To ease travel, all of the Tigers' Friday league games will be doubleheaders, which is expected to place more pressure on Coulter, who will be asked to throw more innings, Stuart said.
"We haven't mapped out all of our team goals as a group yet," she said, "but I know the top ones will be to finish at the top of our new league, to qualify for the State playoff bracket, and to advance to the championship game. We have some amazing softball players and our goals are definitely within our reach.
"We are excited to see the girls in action. Our practices have been fast-paced and great, but game situations are the true test."