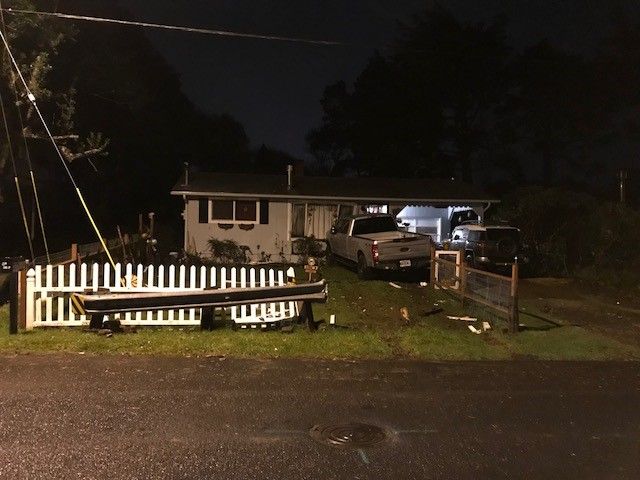 A Vancouver, Wash., man was taken into custody early Sunday on suspicion of driving under the influence of intoxicants (DUII) and reckless driving after crashing into a house at 1420 NW 21st St. in Lincoln City.
Pablo Cantu Felix, 49, was transported to the Lincoln City Police Department, where he submitted to a breath exam that showed his blood alcohol content was more than two times the legal limit.
At 2 a.m., Lincoln City Police were dispatched to 1420 NW 21st Street on a report that a motor vehicle had crashed into a house. Officers found a silver 2017 Ford F-350 double-cab 4-by-4 pick-up had crashed into the front of a house, causing extensive damage to the home and front of the truck.
An investigation determined Felix was driving southbound on NW Jetty Avenue at a high rate of speed when he failed to stop for a stop sign at the intersection of NW Jetty Avenue and NW 21st Street. Felix drove through the intersection, then through a metal guard rail barrier and a fence before crashing into the front of the house.
Felix was transported to Newport, where he was examined at the hospital before being booked into the Lincoln County Jail on charges of DUII, Reckless Driving, Reckless Endangering and Criminal Mischief II.
Two home owners in the house at the time of the accident were not injured.