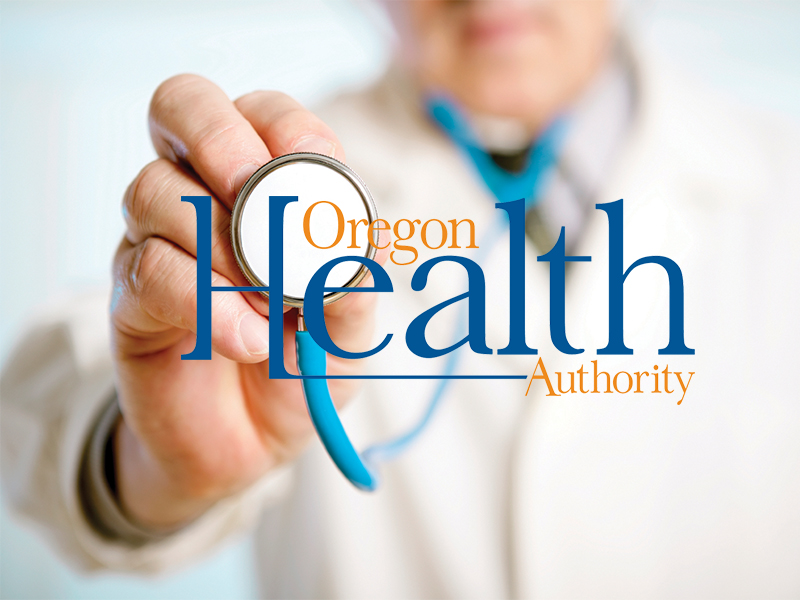 The Oregon Health Policy Board (OHPB) recently voted to approve a comprehensive set of policies that will improve the health of Oregon Health Plan (OHP) members, address health disparities, control program costs, and continue to transform health care delivery in our state. This next phase of health care transformation is known as "CCO 2.0."
"We've taken this opportunity to really look at what's working with CCOs and where we need to push the system to advance health transformation in Oregon," said Zeke Smith, OHPB chair. Together, these policies have the potential to significantly change how our members experience care and how the state pays for that care."
The end of the first five-year contracts with coordinated care organizations (CCOs) marks an opportunity for OHA and OHPB to improve the services that 1 million Oregonians receive through OHP. CCOs are community-governed organizations that bring together physical health, mental health, addiction medicine, and dental health providers to coordinate care for people on the Oregon Health Plan. Since 2012 Oregon's coordinated care model has saved taxpayers an estimated $2.2 billion, while also reducing unnecessary emergency department visits and improving preventive care for children and adults.
OHA heard directly from more than 850 Oregonians who participated in public meetings and forums held across the state in more than a dozen locations, which were led by OHA Director Patrick Allen. Additionally, multiple surveys and online outreach tools were used to gather perspectives from a diverse cross-section of Oregonians. OHP members and other stakeholders issued support for the policy direction and expressed satisfaction with Oregon's coordinated care system.
"Our members feel good about the coverage they're receiving from OHP, but they also let us know that we have areas where we can improve," Allen said. "It was clear that our top focus needed to be improving access to mental health and addiction services. We also heard that CCOs can play a stronger role in working with community partners to help patients with the factors that influence health outside the doctor's office, particularly access to safe and affordable housing."
The resulting CCO 2.0 policies build on Oregon's strong foundation of health care innovation and tackle our biggest health problems. They cover four priority areas identified by Governor Kate Brown:
1. Improve the behavioral health system and address barriers to access to and integration of care
CCOs will be accountable for developing a person-centered mental health and substance use disorder (behavioral health) system that OHP members can count on, no matter who they are or where they live. CCOs will remove barriers between behavioral, physical and dental health. The policies include:
Require CCOs to be fully accountable for the behavioral health benefit.
Address prior authorization and network adequacy issues that limit member choice and timely access to providers.
Use metrics to incentivize behavioral health and oral health integration.
Expand programs that integrate primary care into behavioral health settings.
Require CCOs to support electronic health record adoption and access to electronic health information exchange.
Develop a diverse and culturally responsive workforce.
Ensure children have behavioral health needs met with access to appropriate services.
2. Increase value and pay for performance
Over the next five years, CCOs will make a significant move away from fee-for-service payments toward paying providers based on value. OHA will incentivize providers and health systems for delivering patient-centered and high-quality care. CCOs will develop value-based payments (VBPs) to improve health outcomes specifically in the areas of hospital care, maternity care, behavioral health, oral health, and children's health care. The policies include:
Require annual, CCO-specific value-based payment growth targets.
Each CCO will be achieve an annual VBP growth target and have 70 percent of their payments to providers be VBPs by the end of the five-year period.
CCOs will be required to make "infrastructure and operations" payments to patient-centered primary care homes.
OHA will work to align VBP efforts in OHP with Public Employees' Benefit Board (PEBB), the Oregon Educators Benefit Board (OEBB), and commercial payers participating in the Primary Care Payment Reform Collaborative.
3. Focus on social determinants of health and health equity
Over the next five years CCOs will increase their investments in strategies to address social determinants of health and health equity. CCOs will align goals at the state and local level to improve health outcomes and advance health equity. OHA will develop measurement and evaluation strategies to increase understanding of spending in this area and track outcomes. The policies include:
Increase strategic spending by CCOs on social determinants of health, health equity and disparities in communities.
Increase CCO financial support of non-clinical and public health providers.
Align community health assessment and community health improvement plans to increase impact.
Strengthen meaningful engagement of tribes, diverse OHP members and community advisory councils (CACs).
Build CCOs' organizational capacity to advance health equity.
Increase the integration and use of traditional health workers (THWs).
4. Maintain sustainable cost growth
To support sustainability of OHP, CCO 2.0 policies address the major cost drivers currently in the system. OHA will also identify areas where CCOs can increase efficiency, improve value and decrease administrative costs. The policies include:
Strengthen financial incentives and set up new tools to reward CCOs for improving health outcomes and containing costs.
Ensure program-wide financial stability and program integrity through improved reporting and strategies to manage a CCO in financial distress.
Use program purchasing power to align benefits and reduce costs, with a focus on pharmacy costs.
"In order to make these improvements a reality for our members, our team at OHA needs to hold ourselves accountable to monitor and enforce new and existing contracts with CCOs," said Jeremy Vandehey, director of OHA's Health Policy and Analytics Division. "We also need to set clear expectations and support providers and CCOs in making these changes so together we can improve health while containing costs."
The request for applications for the coordinated care contracts for 2020-2025 will be released in January, and the contracts are expected to be awarded in summer 2019.
For more information and to download the complete report, visit the CCO 2.0 webpage at https://www.oregon.gov/oha/OHPB/Pages/CCO-2-0.aspx.