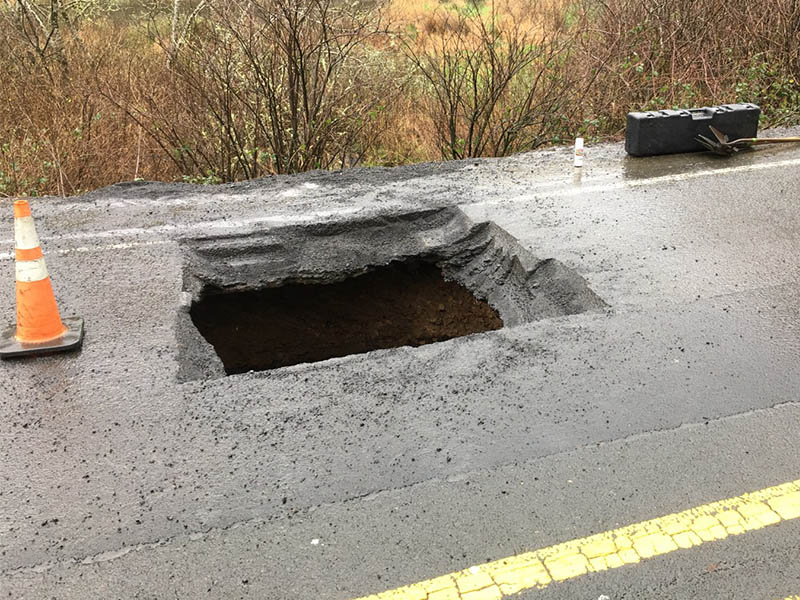 Oregon Department of Transportation officials have called in geologists Thursday to take core samples of a hole on southbound Highway 101 in Otis.
The hole appeared between N. Clancy Road and NE Highland Road after National Weather Service Portland issued a flood advisory and recent rains deluged the area.
According to ODOT officials, geologists will take core samples to test the durability of the ground and determine the best course of action for a fix.
Otis and Lincoln City residents told Homepage about a "dip" in the highway before the appearance of the hole, with some reporting "bottoming out" while travelling 45 mph.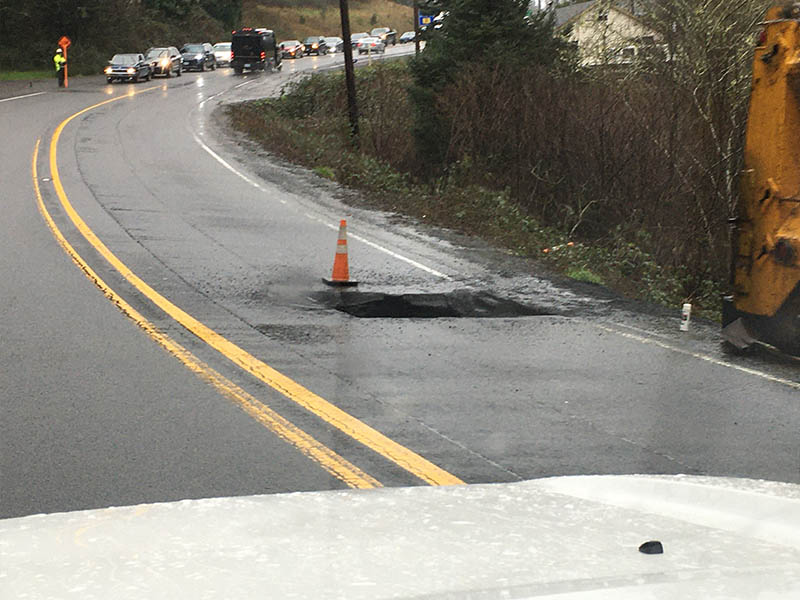 ODOT crews have traffic down to one lane while the problem is addressed.
As of 10 a.m. Friday no estimated time of completion is available and ODOT crews continue to work on the hole. No word on what the geologists found.
As of 8:30 a.m. Saturday ODOT crews are not present and the hole appears to be fixed.
ODOT maintains https://tripcheck.com/ for current road & weather conditions.