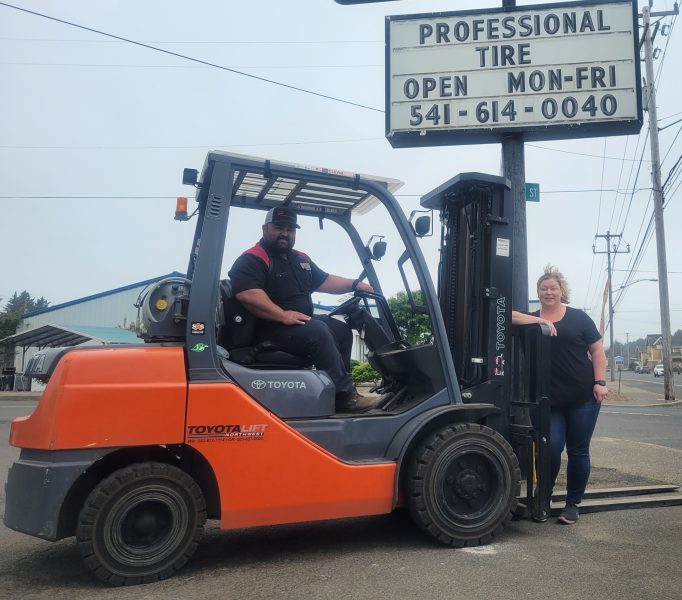 Sometimes things just align.

One day a business closes, one that met a steady demand in Lincoln City.
Then, pow! In the same place a new company moves in to provide the same services without missing a beat.
That is the story of Professional Tire acquiring Gerber Tire's former building at 1605 SE Hwy 101 and setting up shop so quickly that there was hardly time to blink.
Javier and Caitlyn Rivas, along with another partner, own a successful tire and auto repair shop in McMinnville and were looking to expand. When they learned that Perry Gerber had retired (no pun intended) and Gerber Tire had closed they leapt at the opportunity.
And opportunity leapt back.
While setting up shop and not actually open for business, a car pulled onto their lot needing tire service. Javier looked around, found the tools he needed (with a little help from the local NAPA store), and took care of his first customer in Lincoln City.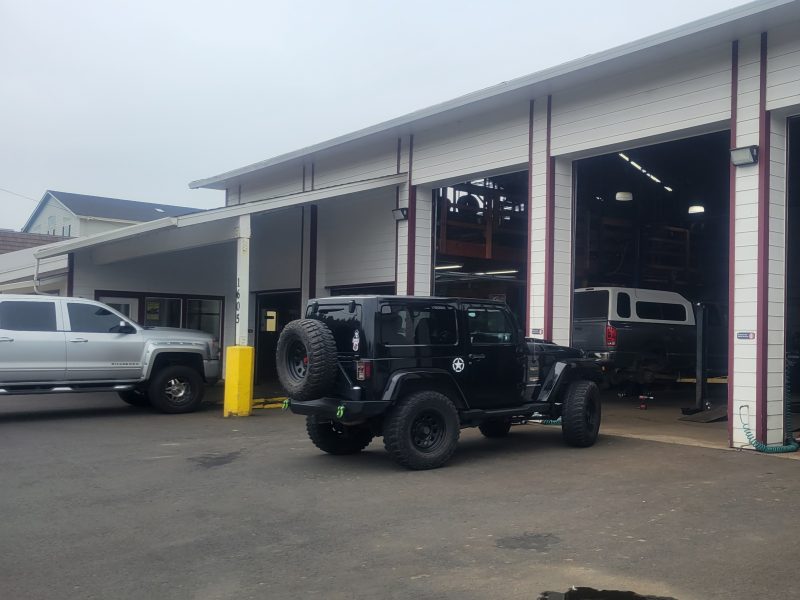 And things have not slowed down since. By 10 a.m. today two bays were filled and more cars and trucks waited in the parking lot.
This business is a true family affair for the Rivas'.  While commuting from Lafayette and working at the shops family members watch over their two children. 
In addition, another family has joined the crew; former Gerber employee Chris and his son Nick (who had been running his own mobile mechanic business in town).
Professional Tire will continue offering most of what Gerber Tire did including oil changes, alignments, front end work, brake services and tires.  There are no plans to sell utility trailers.
And like Gerber tire they plan to be involved with our community.  Thursday July 6 there will be an Open House featuring cake from My Petite Sweets.  Friday July 7 is the Lincoln City Chamber of Commerce ribbon cutting.   Friday will feature hot dogs with all the trimmings.  Exact times of the Open House will follow.
You can reach Professional Tire at 541-614-0040.