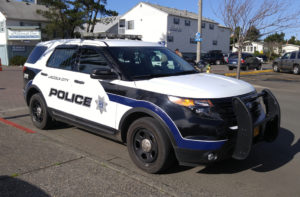 The Lincoln City Police Department is taking applications for its 2018 Citizens Police Academy.
The academy provides citizens with information about the local police department, along with other state and national law enforcement, and is intended for potential applicants or those interested in learning more about the department and law enforcement.
The Academy will meet from 6-9 p.m. Tuesdays beginning Sept. 4 at Oregon Coast Community College. Information included in the 10-week Academy covers local laws, police procedures and law enforcement theory.
There are also three optional six-hour Saturday classes with provided lunch that give participants the opportunity for hands-on learning in use of force tactics, traffic stops, investigations, active shooter incidents and K9 operations.
To apply, or for more information, contact Academy Coordinator Tami Williams at (541) 994-3636 or email [email protected]