FALL KITE FESTIVAL, OCTOBER 1-2, 2016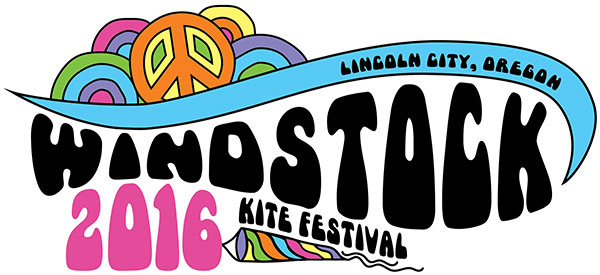 The Lincoln City Fall Kite Festival is held on the beach, in the center of Lincoln City, at the D-River Wayside from 10am-4pm on Saturday and Sunday.
The weekend festival will include kite flying demonstrations by experts, free kids kitemaking, running of the bols, and some of the most colorful "big" kites in the world!
LOCATION & PARKING
The Fall Kite Festival takes place at the D-River Wayside State Park. Limited on-site parking is available.
Shuttle service is available at the Lincoln City Community Center and Lincoln City Outlets. Shuttles run a continuous loop from 10am to 4pm on Saturday and Sunday. Click here to download our parking map.
Public transportation is available on Saturday via Lincoln County Transit. Click here to download the bus schedule.
2016 FALL KITE FESTIVAL EVENT SCHEDULE
10am: Opening Announcements.
10am-12:30pm: Performance by Featured Fliers.
10am-2pm: FREE Kids Kite Making Workshop! Make your kite!
12:30pm-1:00pm: Running of the BOLs: Bragging rights to those who can run the fastest into the wind while harnessed to a doughnut-shaped kite! Register at the Event Tent.
1pm-4pm: Performances by the Featured Fliers.
2pm-2:30pm: Kids and Kite Parade on the Beach!
4pm: Festival Closes.
ALL DAY: Learn the fun AND safe way to enjoy the beach presented by the North Lincoln Fire and Rescue.
ALL DAY: Kids Passports! Collect autographs from the Featured Fliers to win great prizes!
ALL DAY: Big show kites adorn the Lincoln City skies.
ALL DAY: Raffle Prizes! Enter to win Lincoln City Signature Glass Floats, gift certificates, kite-related prizes and more. Raffle tickets are $1 each, or six for $5. Help us keep our beaches clean and receive a FREE raffle ticket by exchanging a full bag of beach debris at the Event Tent.
Schedule is subject to change due to circumstances beyond our control, including weather. Times are approximate.
2016 FALL KITE FESTIVAL SPONSORS
Cape Foulweather Coffee, Chinook Winds Casino Resort, Graphite Penguin, Gomberg Kite Productions International,Motel 6, North Lincoln Fire and Rescue, Northwest Winds Kites & Toys, Ocean Terrace Condominiums, Pelican Shores Inn, PhantomStarDesign.com, Winddriven Kites