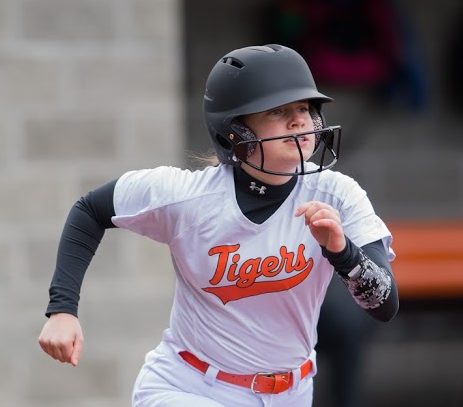 Less was at stake but the competitiveness was the same Friday in a rainy renewal of a former West Valley League softball rivalry.
Perennial power and longtime nemesis Dayton used a flurry of runs over a five-inning stretch to close out the game for a 13-6 road victory between former conference counterparts.
"Unfortunately, today's game is one of those that makes you frustrated and wanting to start over," Taft coach Sandy Stuart said. "We started off strong. We were tough on defense and came out swinging. Our momentum just didn't last."
The defending Class 3A State champion Pirates, who compete this season in the newly aligned PacWest Conference, improved to 5-3, while the Tigers fell to 7-3. Dayton and Taft traded two-run regular-season home victories last season in the West Valley League's final year of existence before the Pirates ended the Tigers' season with a two-run win in the State quarterfinals.
"We had quite a few hits today; we just couldn't string them together with runners on base," Stuart said. "That is something that Dayton was able to do. They put the ball in play with runners on and that made the difference."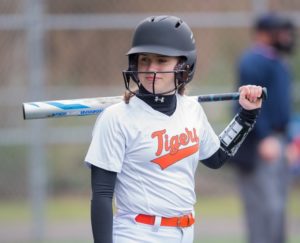 Sophomore Makena Cole went 3-for-4 and scored a run to lead the way offensively for the Tigers.
"One highlight was Makena finding her groove at the plate," Stuart said.
Junior catcher Hailee Danneker and sophomore infielder Claira Tolan had two hits each.
Danneker tripled and Tolan and freshman Addie Gates doubled for Taft. Gates scored twice and joined Danneker with two RBIs.
Taft junior starter Emma Coulter, who struck out six, was tagged with the loss after surrendering 12 hits and five walks as the Pirates scored six times in the third to erase a 3-0 Taft lead.
Dayton scored two runs in the fourth, fifth and seventh innings and another in the sixth before the Tigers rallied for three in the bottom half of the frame to make it 11-6.
The Tigers return to the home diamond for their SD1 opener at 4:30 p.m. Tuesday against Rainier.
"We are getting there," Stuart said. "We are a strong team and will continue to push on going in to league play next week. We have so many games left to play this season. We know we need to learn what we can from a loss like this one and make sure that we are centered on our core goals going forward."
Dayton 13, Taft 6

DAYTON               AB  R  H BI  TAFT             AB  R  H BI
J Hill                5  2  2  0  Hailee Danneker   4  2  2  1  
E Elliott             3  1  1  2  Addie Gates       3  2  1  2  
S Cicerone            4  3  1  0  Emma Coulter      4  0  1  0  
C Jacks               5  4  3  3  Chloe Peterson    4  1  1  0  
M Fluke               4  0  2  4  Olivia Coulter    4  0  0  1  
J DeSmet              4  0  1  1  Claira Tolan      3  0  2  0  
T Ashley              5  1  2  1  Kayla Lininger    2  0  0  0  
A Rhea                4  0  0  0   Corey VanDamme   2  0  0  0  
B Oliveira            3  1  0  0  Makena Cole       4  1  3  0  
*G Wauters            0  1  0  0  Kyla  Knott       4  0  1  0  
TOTALS               37 13 12 11  TOTALS           34  6 11  4

DAYTON            006 221 2 -- 13 
TAFT              300 003 0 --  6  

LOB--Dayton 9, Taft 9. E--T Ashley, S
Halvorson (2), C Jacks, J DeSmet, Addie Gates (2), Olivia 
Coulter, Hailee  Danneker, Corey VanDamme. 2B--S Cicerone, C
Jacks, J DeSmet, M Fluke, Addie Gates, Claira Tolan. 3B--T
Ashley, C Jacks, Hailee Danneker. SACF--M Fluke. SB--E
Elliott, C Jacks.

 DAYTON                       IP    H    R   ER   BB   SO   HR
M Fluke                     7.00   11    6    5    2    3    0
 TAFT            
Emma Coulter                7.00   12   13    7    5    6    0

PB--S Cicerone (2). WP--Emma Coulter. SO--T Ashley (2), J
Hill, A Rhea (2), B Oliveira, Kayla Lininger, Olivia 
Coulter, Chloe Peterson. BB--S Cicerone, E Elliott (2), J
DeSmet, B Oliveira, Addie Gates, Claira Tolan.