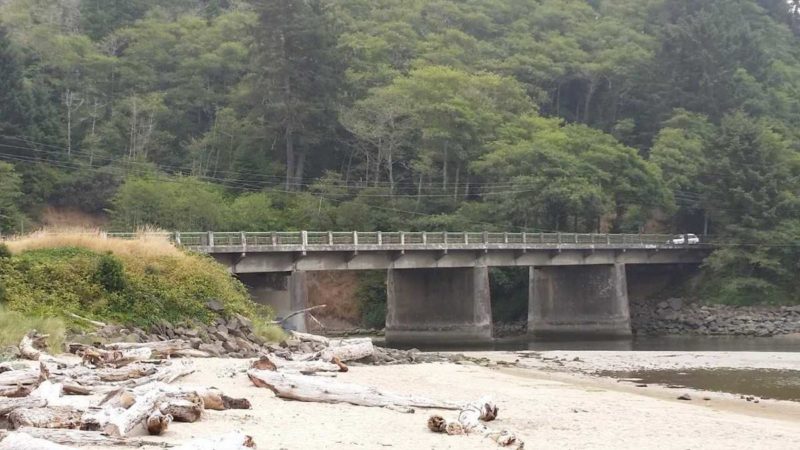 Night work will begin Tuesday on U.S. Highway 101 Schooner Creek Bridge.
Lanes will be closed and traffic flagged through the work zone. Travelers should expect minor delays between 8 p.m. and 6 a.m. at the southern entrance to Lincoln City.
Workers are grinding the asphalt off of the bridge and installing titanium strengthening bars in the deck. Work on Schooner Creek Bridge is expected to last a year and a half.
The Schooner Creek Bridge and Devil's Lake Outlet Bridge (D-River Bridge) are being protected and improved, along with other coastal bridges. Between now and 2021, the bridges are receiving:
Repairs to damaged concrete.
Installation of a zinc coating or zinc blocks to protect the bridges from the harsh coastal climate.
Replacement of bridge railings, to meet current crash standards.
Strengthening of the bridge structures with steel and titanium.
Work on D-River Bridge continues during the day underneath the bridge. D-River Bridge is scheduled to be completed in spring 2020.
More information is available at https://www.oregon.gov/odot/projects/pages/project-details.aspx?project=18599. All schedules may change and are weather dependent.
 For updates on traffic, go to www.TripCheck.com or call 511. Access for pedestrians, including those with disabilities, is available and identified through or around work zones.