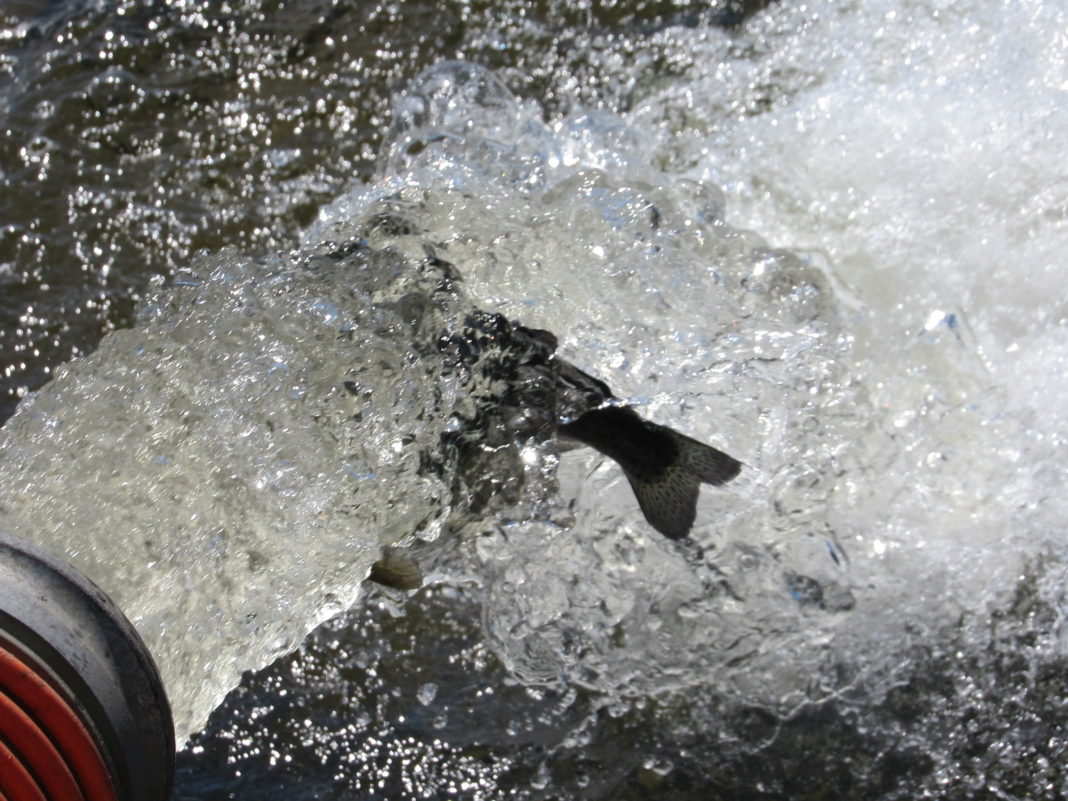 Rainbow trout were flying from the pump Friday at Regatta Park's dock on Devils Lake as 2,300 fish were dumped from a truck into a netted area for kids to use in a free fishing event from 9 a.m.-2 p.m. Saturday.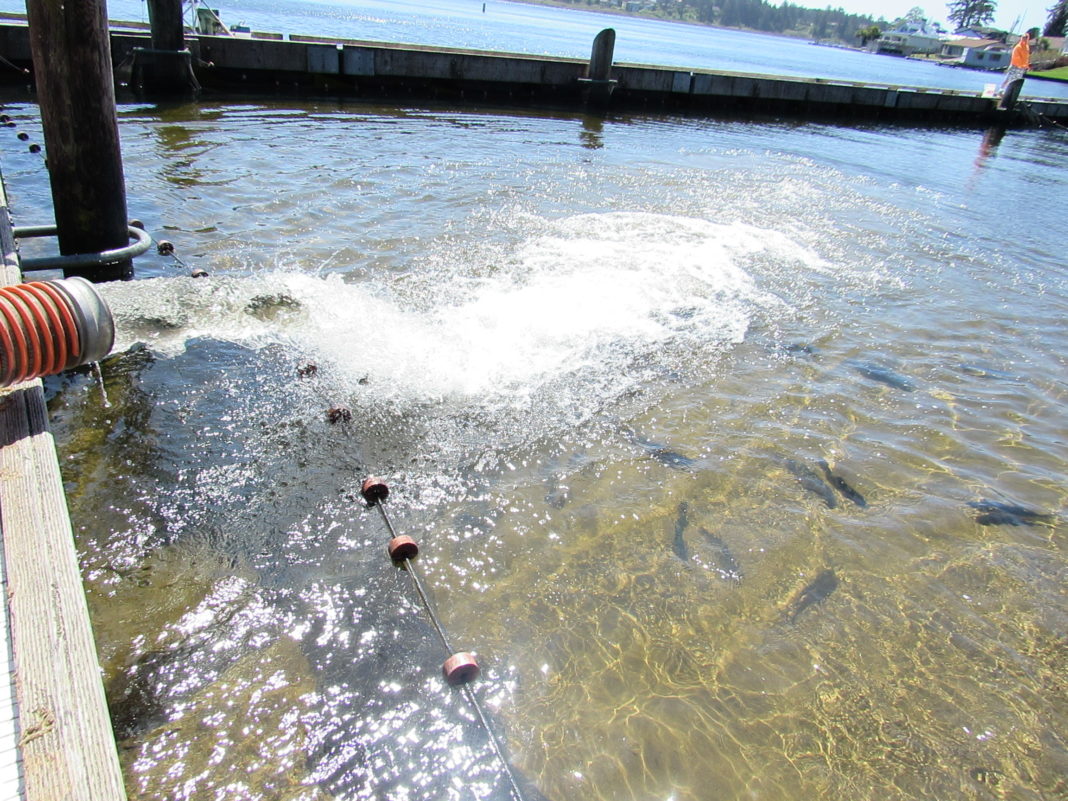 Some of the fish turned upside-down and went motionless for a brief period, but revived as other fish swam by them.
"The ones on their backs are traumatized but will recover quickly," a Department of Fish and Wildlife official said.
The fish explored their netted enclosure, with some examining the beach.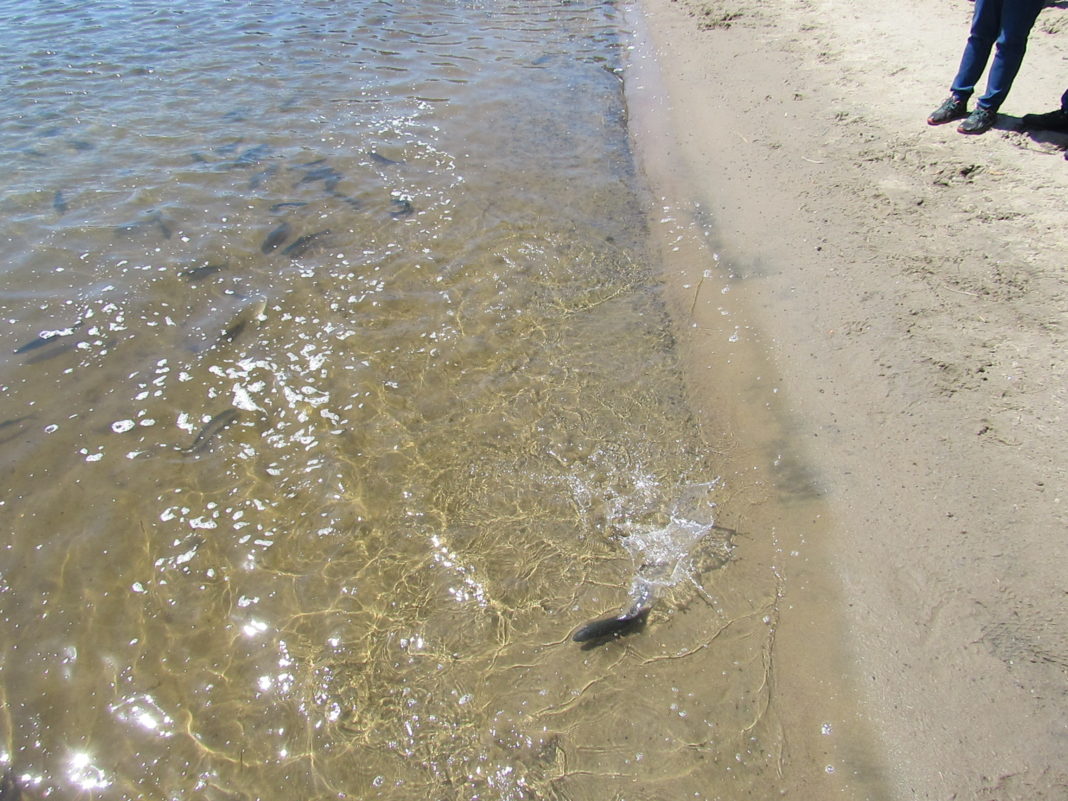 Kids 11 and under can fish free at Saturday's event. Youth 12-17 need a youth license, which can be purchased for $10 online at the ODFW website or at any field office or license outlet. Licenses will not be sold at the event.
Regatta Park is located on the southwest side of Devils Lake. From Highway 101, take NE 14th Street east for about one-half mile until you see the sign for Regatta Park on the right. There is parking by the dock, and overflow parking is available along the one-way road in and out of the park.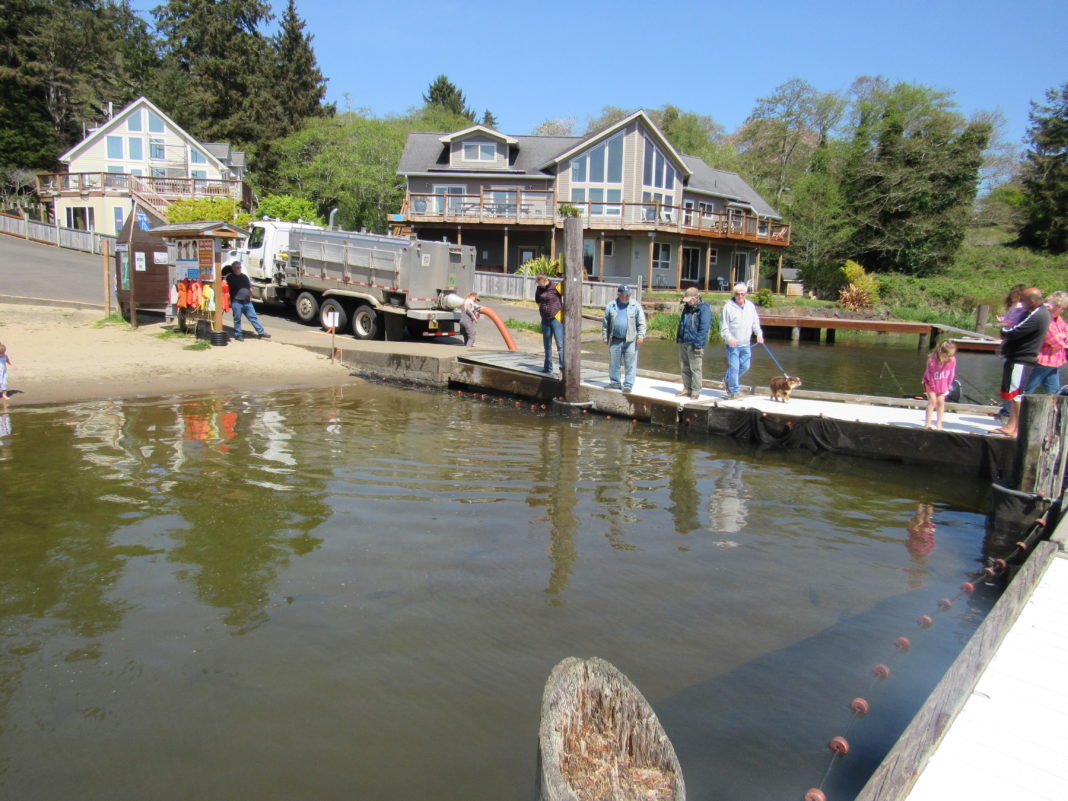 For a list of other family fishing events, visit ODFW online at www.myodfw.com and click on Workshops & Events.