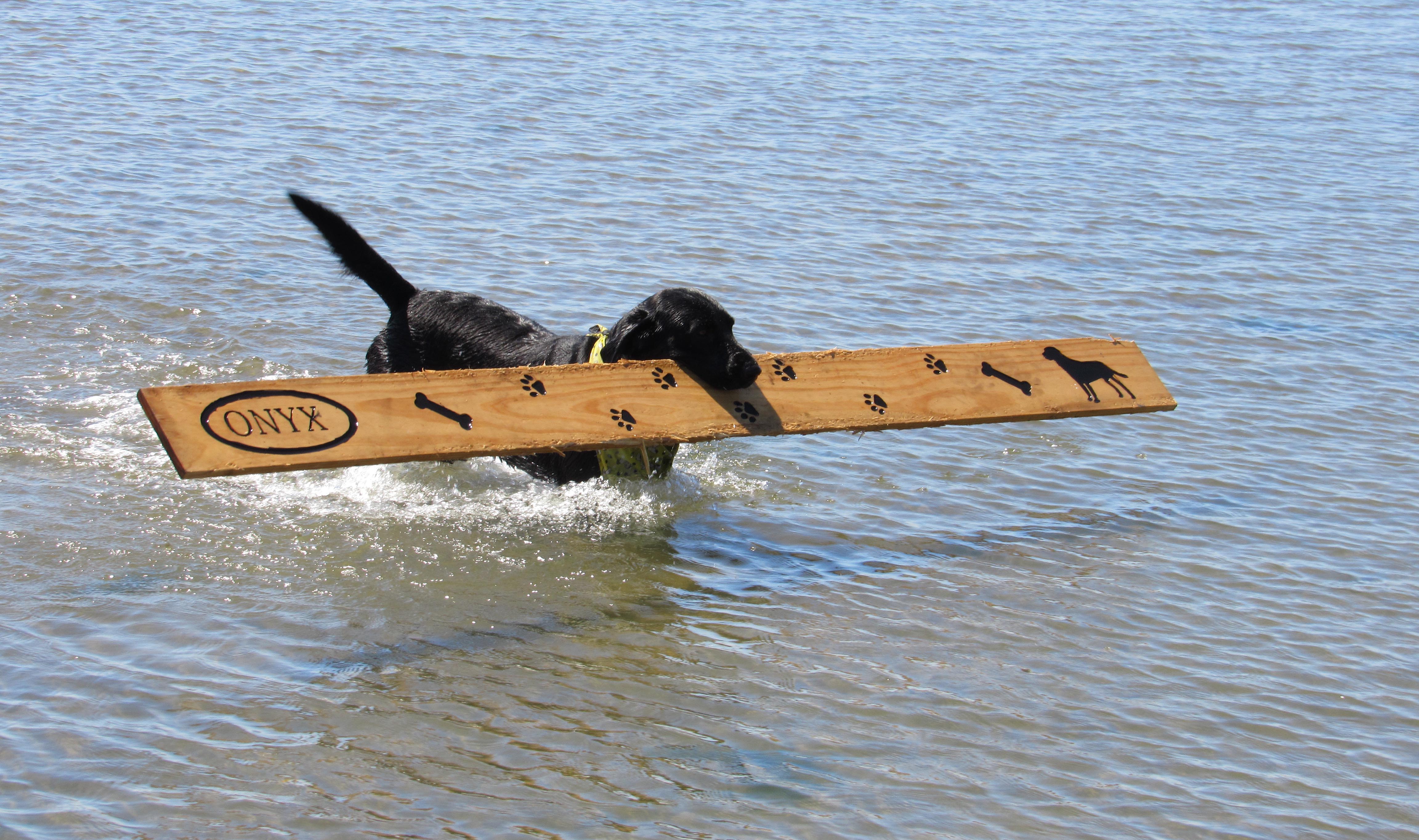 Ron Storms, Meghan Shreiner and a black lab named Onyx, plan to travel by bike and cart, March 1, 2019, from Lincoln City to Pennsylvania to raise money for Canine Partners for Life, who provide service dogs to those who can't afford one. The trio's journey, called Onyx's Great Adventure, will be live streamed and documented on their Facebook page and website.
"We are incredibly honored Ron chose Canine Partners for Life as the beneficiary of this extraordinary fundraiser!" Janie Cramer, Executive Director at Canine Partners for Life said. "Ron's generosity will enable us to continue to place service dogs with individuals who have disabilities, providing them with a more independent and fulfilled life. Along with the financial support, the increased exposure this fundraiser will bring to our mission is priceless. We have already began to spread the word about Ron and Onyx and are eager to cheer these two on."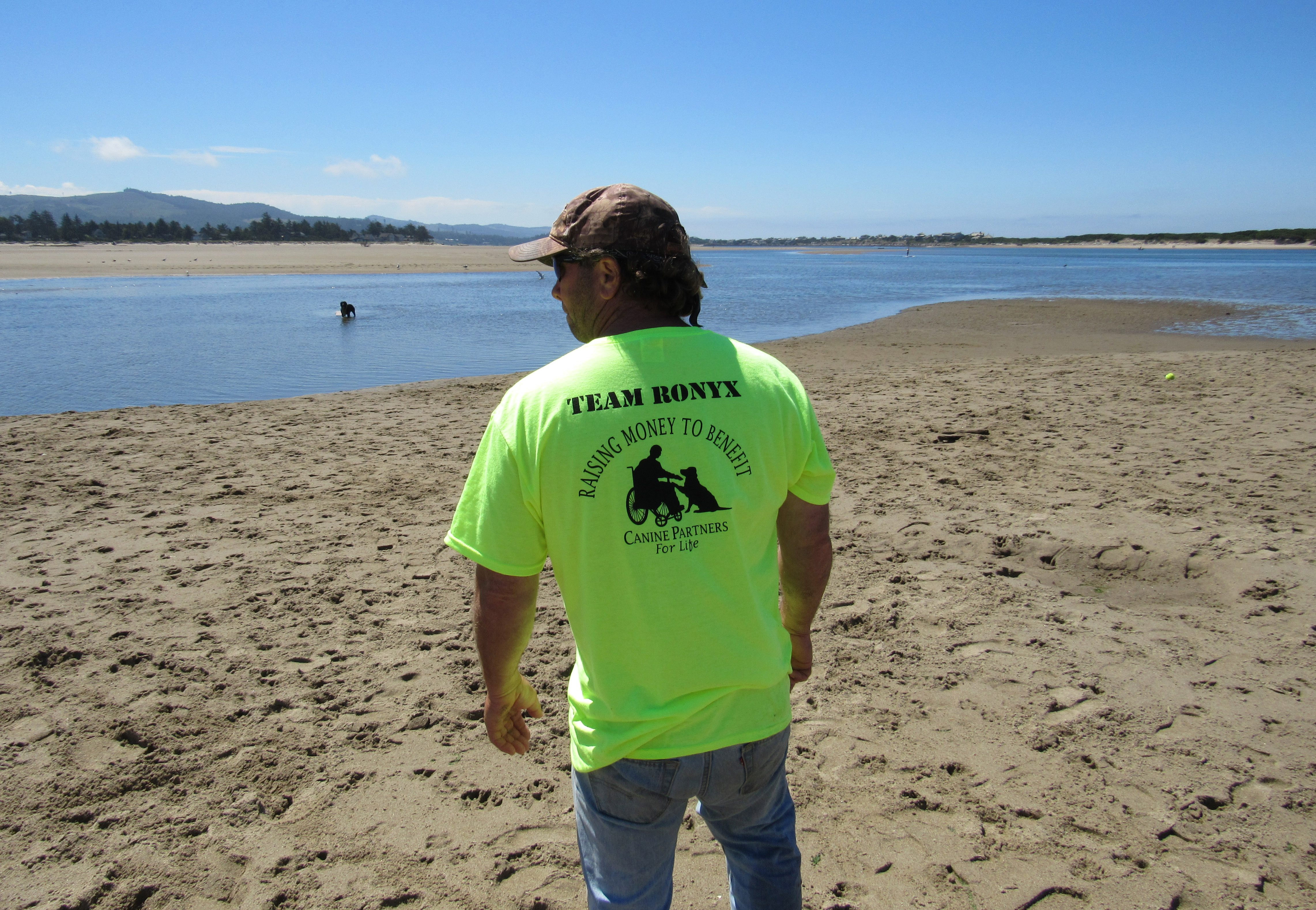 While exploring the dock at Taft Bay, Homepage observed a dog jumping into the water and bringing back a very large plank to its master. After noticing the dog's owner wearing a bright yellow t-shirt with "Team Ronyx" emblazoned on it, further investigation was required.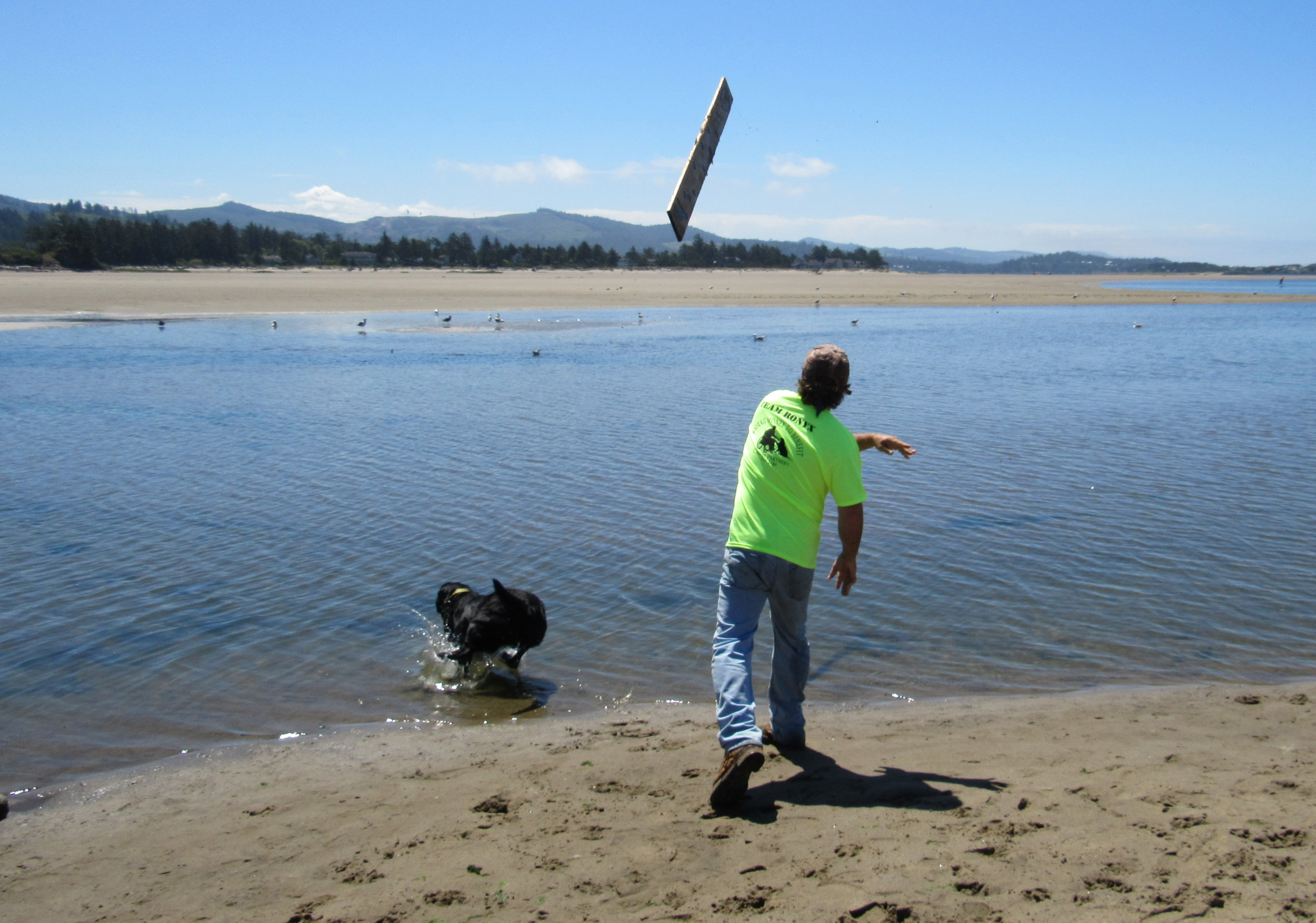 In talking with Storms it was revealed that he is a construction contractor that has been preparing for and promoting a cross-country fundraiser using his own money.
Storms will be peddling his hybrid road bike with an attached dog cart nearly 3,000 miles to raise awareness for service dogs who provide support and assistance to their owners. Shreiner will be driving within 30 miles of the bike and cart, in a truck with a custom camper box that will provide sleeping accommodations, haul their gear, merchandise and other necessities.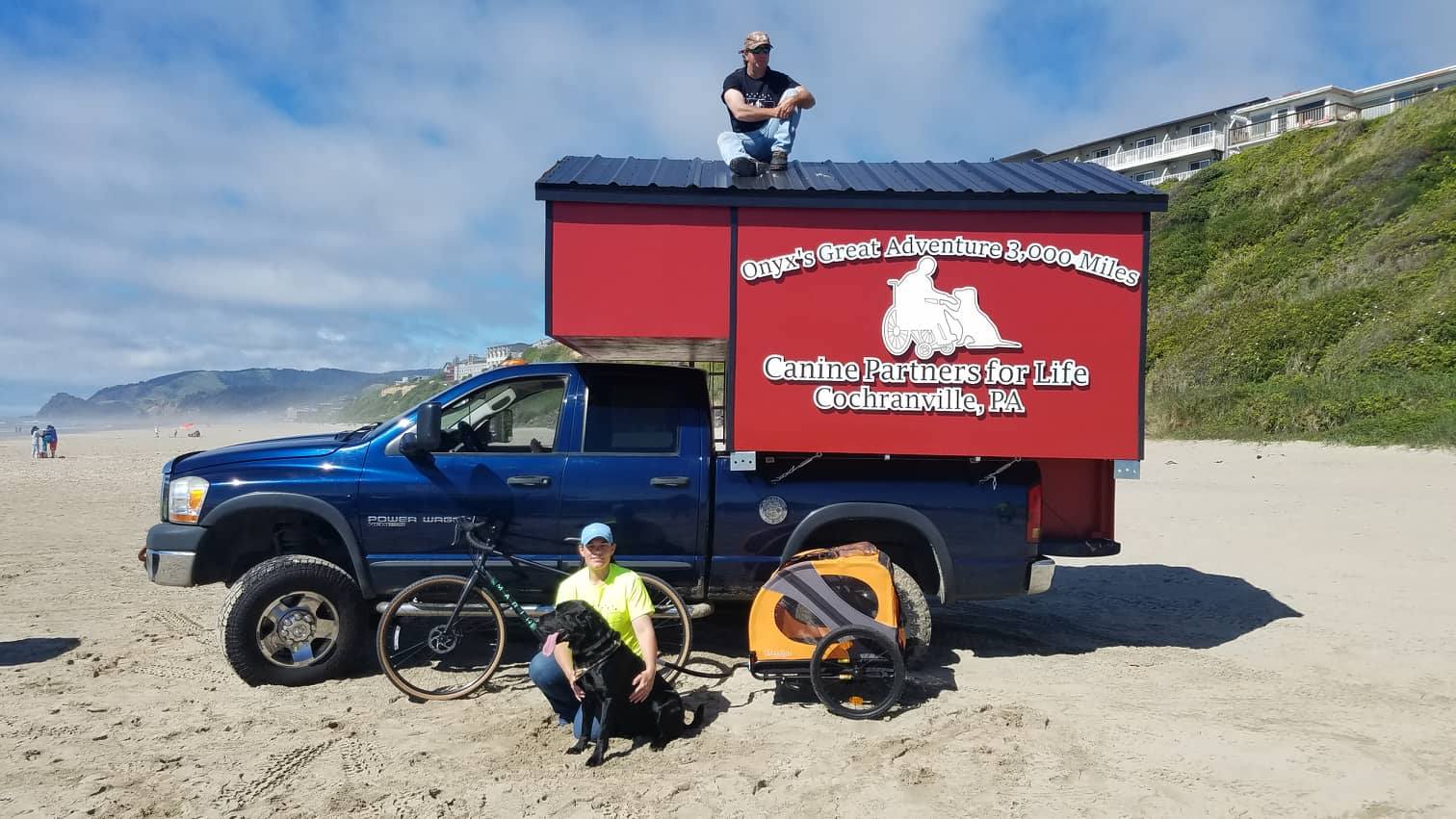 It costs approximately $30,000 dollars and 3 years to acquire, train, feed, foster and prepare a service dog for the job of assisting owners in their day to day lives. If Onyx's Great Adventure pays for just one service animal to be placed with a new owner then their goal will be met.
Onyx's Great Adventure is challenging each state collectively, to donate $10,000 or more and for the next state to donate more than the previous state.
Supporters of Team Ronyx can pledge a donation to the "A Penny a Mile" campaign where for a $30 donation, supporters can sponsor Storms and Onyx to cycle from Lincoln City, Oregon to Cochranville, Pennsylvania.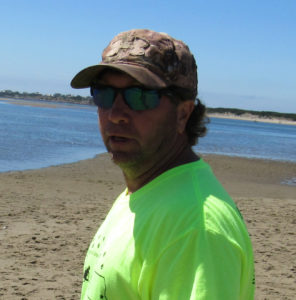 Storms has raised dogs all his life and has always has a special place in his heart for those with special needs. He grew up with a close relationship with his mentally handicapped Aunt and always felt compassionate about those with special needs. He is ready to take this journey to help others.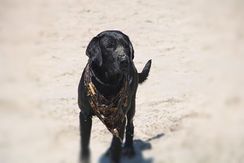 Onyx is a unique dog who carries many personalities but always aims to please and have fun. He loves swimming, fetching and playing. He can bee found on the beach fetching his special boards, sticks and balls and enjoys hiking in the woods. He is excited to jump off ledges, bridges and other obstacles to fetch logs, sticks or rocks. He can be seen riding around Lincoln City in his orange dog cart.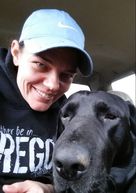 Shreiner met Storms and Onyx in 2015 and heard about his idea for a fundraiser and said she wanted to be involved in some way. Shreiner is now behind the scenes building websites, taking photos and managing social media to help promote Onyx's Great Adventure. She has always had a passion to help others in need.
"If one person receives one service dog out of all this then I will consider it a success," Storms said. "Its already a success because we've raised money and awareness and we haven't even left yet."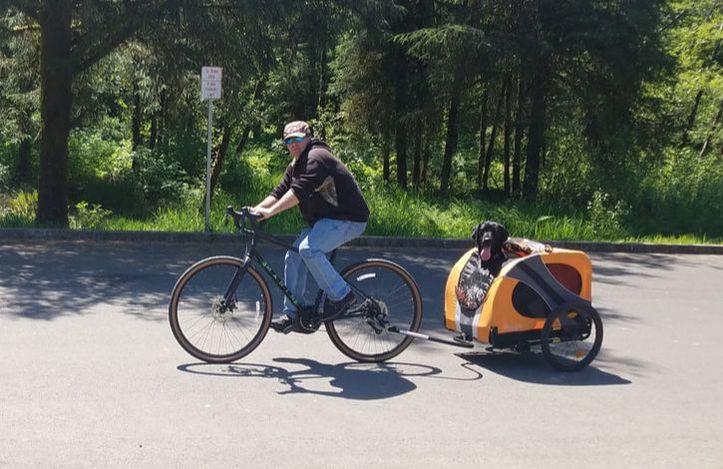 Expected Departure Date: March 9, 2019