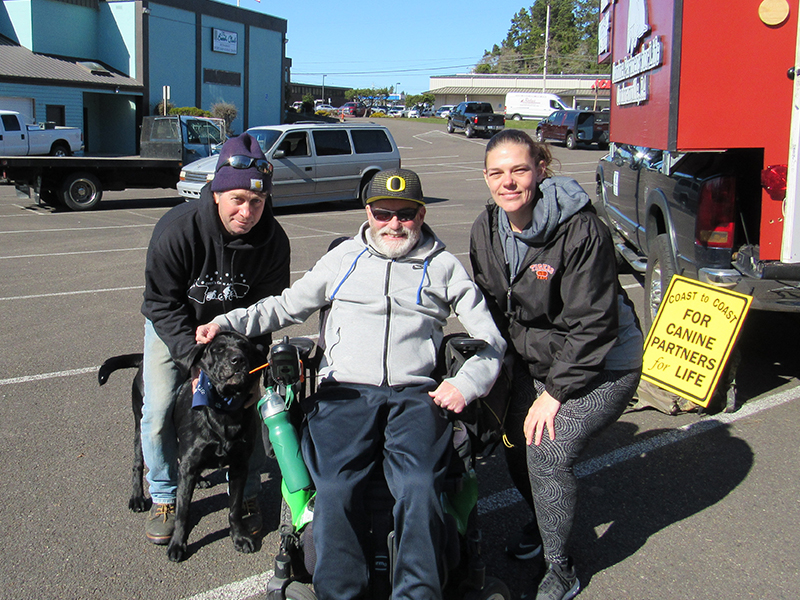 Lincoln City resident Ron Storms is passionate about getting people to support animals. He and his black lab, Onyx, along with Parks & Recreation leader Meghan Shreiner, are set to depart Saturday on a 3,000-mile hike-and-bike charity journey to Pennsylvania called "Onyx's Great Adventure."
"We're here to support Ron and his great adventure," Henry Vincent, who suffers from a disability, said. "Dogs are the most supportive, loving thing I've ever had. It's really helped me stay independent. Therapy dogs are the best thing out there for people in my situation."
Storms will pedal his hybrid road bike with an attached dog cart to raise awareness for service dogs who provide support and assistance to their owners. Shreiner will drive a truck with a custom camper box that will house them and haul their gear.
The custom home-away-from-home has a wood stove that will allow them to take hot showers utilizing a portable dog pool, pot of water and pump system.
Four years in the making, "Onyx's Great Adventure" has not been cheap. Storms has sunk a substantial amount of his own money in outfitting and training for the event. One could buy a new car for the amount of money Storms has invested.
"Honestly, I stopped keeping track because I don't even care," he said. "I've got the perfect dog to do this. The perfect people have come into my life to do this. We're all doing it as a team effort."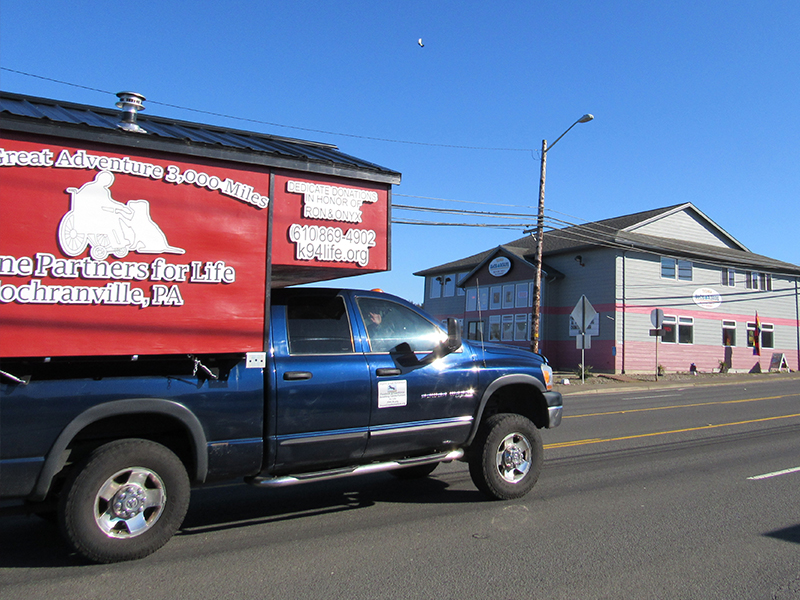 One-hundred percent of the money raised by the countrywide walk will be donated to Canine Partners for Life (CPL) (K94life.org), an organization that gets people service dogs who can't afford one.
CPL is a recognized and highly respected leader in the assistance dog industry. It was one of the first service dog organizations in the world to be accredited by Assistance Dogs International and continually meets the highest standards in the industry. Since its inception, CPL has placed more than 700 service and companion dogs in 45 states.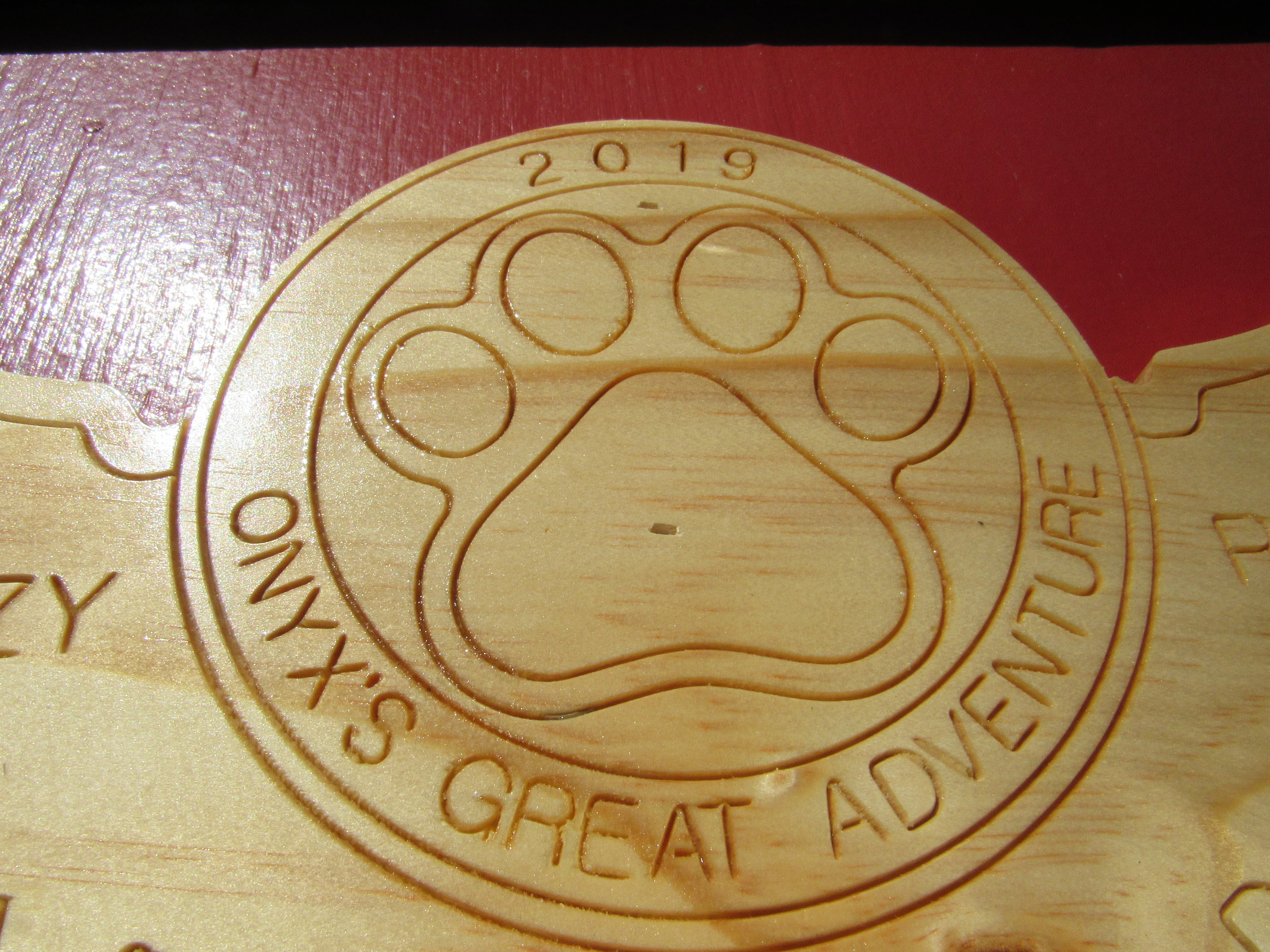 "If you donate $100, we have a limited supply of doggy paw prints that are stained, carved and mailed out to you," Storms said.
Co-workers and people who know the trekking trio commend them on their cause to get people furry companions.
"I think it's fantastic," Taft High soccer coach Ryan Ulicni said. "I'm honored to know the people that are going to be doing it."
Joshua Yantz with the Parks & Rec kids program said, "It's awesome what she's [Shreiner] doing. I'm happy she's doing this."
When Onyx is not chowing down Blue Diamond dog food (the good stuff), he's chasing balls or planks, jumping into Storms' arms or playing with fellow canine, Phoenix.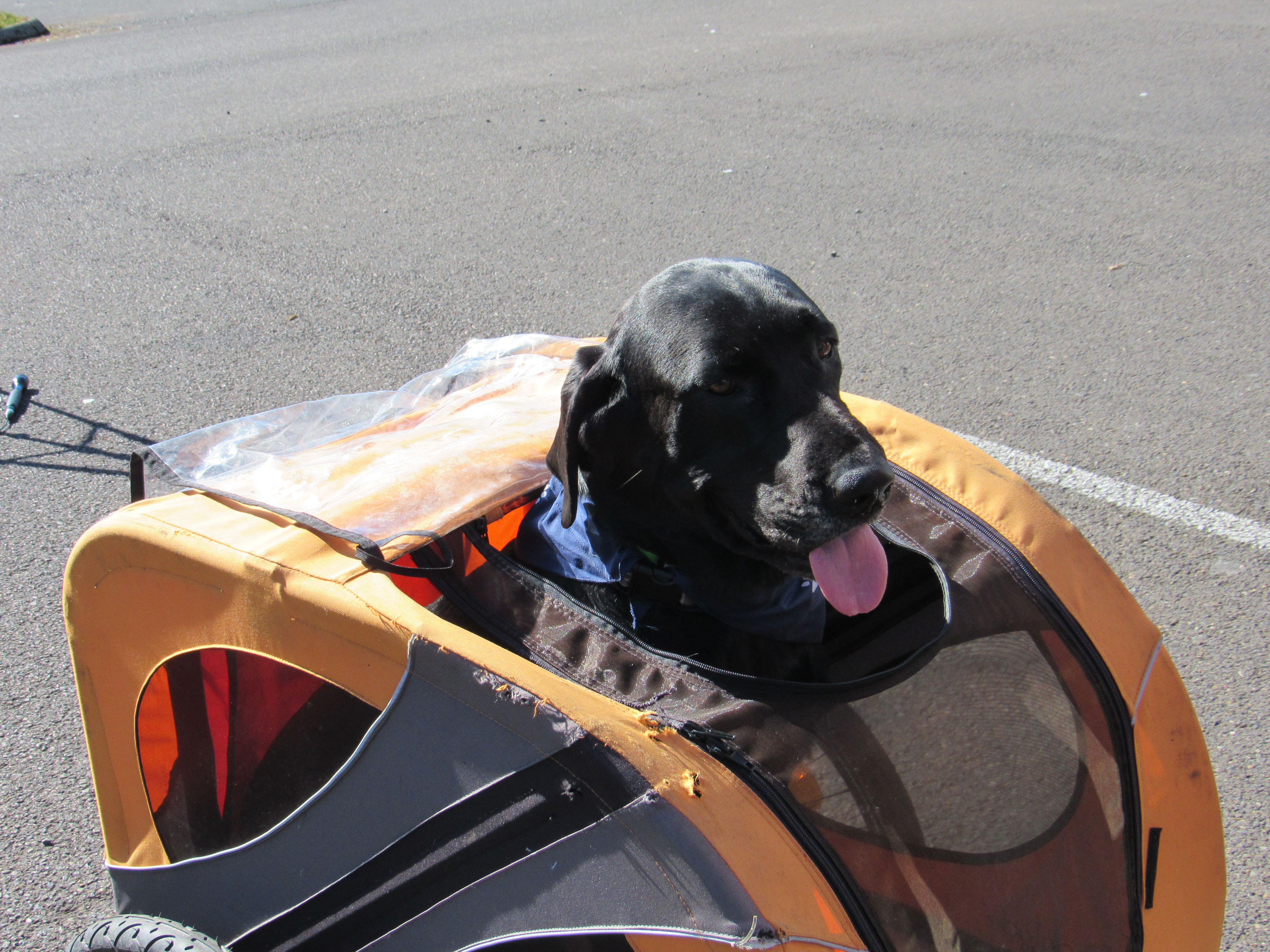 Storms says the dog is excited about the trip.
"He definitely knows something's up." he said.
Onyx bit the microphone when asked if he was a good boy.
Storms has taken in numerous dogs over his lifetime. Emblazoned on the front of the camper are the names of the fallen dogs that have passed and left their mark.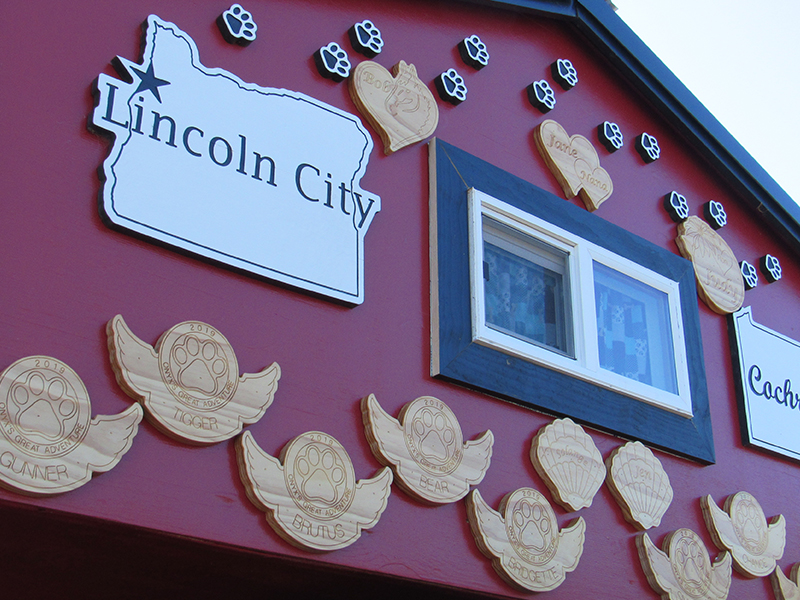 "Gunner was our very first dog," Storms said. "We found him in the middle of the highway and rescued him.
"Bridgette was thrown out of a moving truck I was behind while on my motorcycle. Guy threw her out of the truck, and I thought it was a beer bottle. I scooped her up and took her home. I was about 20, 21 when I found her. She had eaten chicken bones and tin foil. The vet told me she was going to die. And I said, 'Is there a chance?' He said, 'There is always a chance,' and they did surgery on her. We had her for about 10 years.
"Snickers we saved from being euthanized by the Humane Society.
"All these dogs just came to us. People would drop them off at the house. I'd find a home for them."
Supporters say they find it truly humbling to see such dedication for a worthy cause unfold in their hometown. Storms and Shreiner will be updating their Facebook page and website as the journey proceeds.
Storms said he hopes his disabled Aunt Jane will be able to greet him at the finish line in Pennsylvania.
"It's my main drive to do all this. I always wanted to do something," he said.
Onyx and his tag-along troop will embark on their charitable journey at approximately 10:30 a.m. Saturday, March 9, from Siletz Bay in Taft.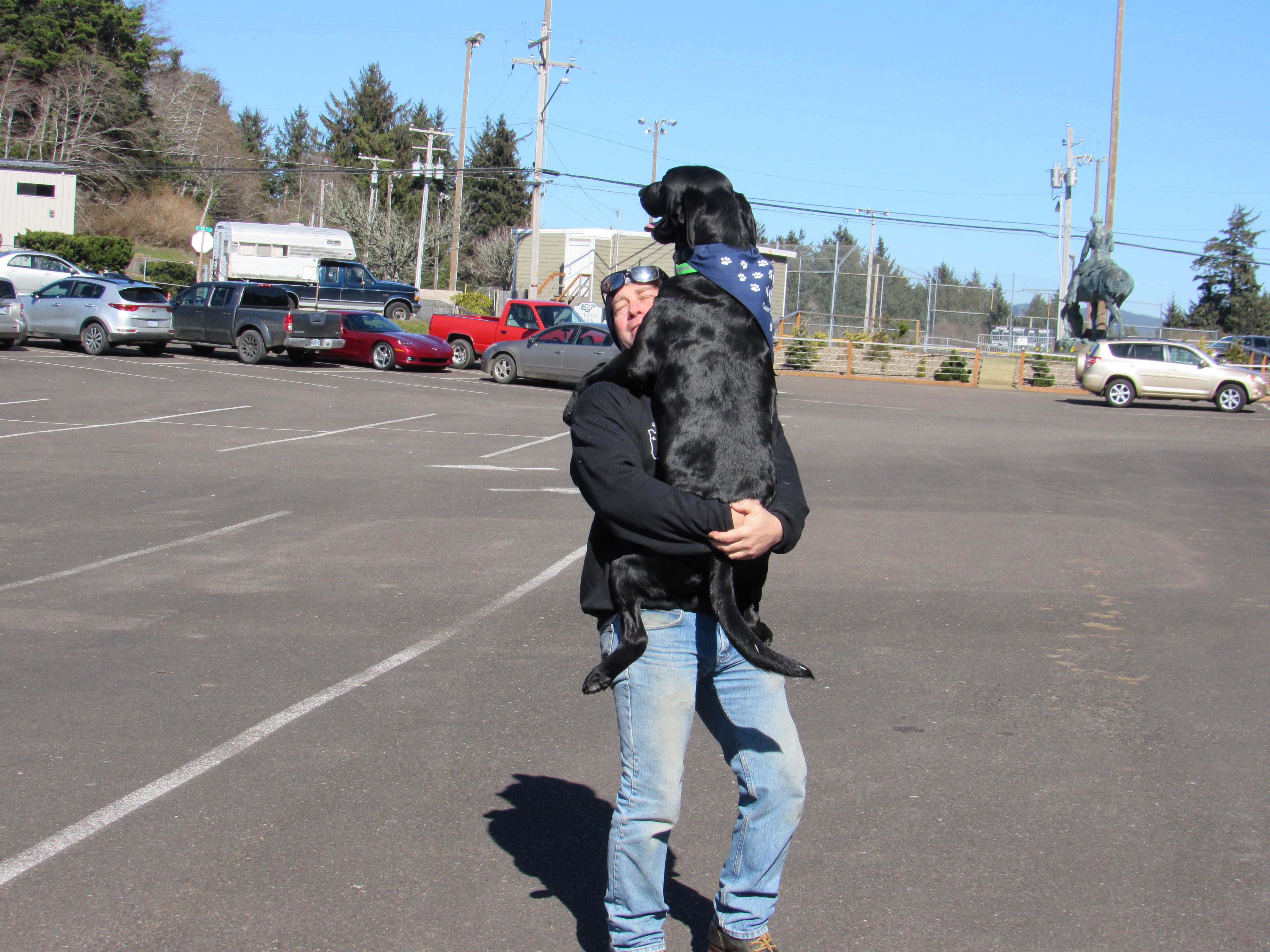 CANINE PARTNERS FOR LIFE
P.O. Box 170
Cochranville, PA 19330
Phone: (610) 869-4902 EXT 227
Fax: (610) 869-9785
Email: [email protected]
https://www.onyxsgreatadventure.org/
Onyx's Great Adventure has been featured on KGW.
Previous Coverage: