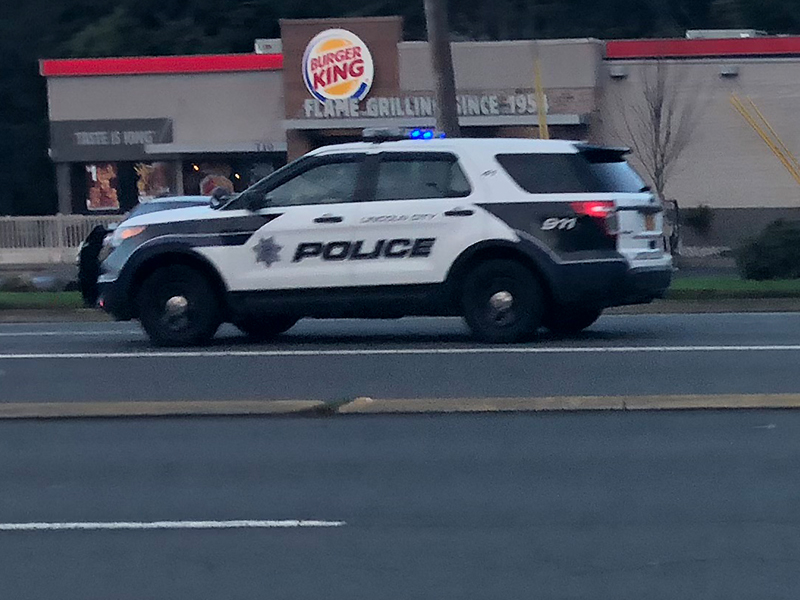 A routine traffic stop and subsequent high-speed chase through Lincoln City early today resulted in a rollover crash, the discovery of a stolen vehicle and two people's arrest.
According to a Lincoln City Police Department (LCPD) report, officers attempted to conduct a traffic stop on a black Toyota traveling south on Highway 101 near N. 32nd Street at 12:35 a.m.
The driver yielded momentarily to the officer, then sped away in an attempt to elude police. Two LCPD units pursued the vehicle southbound on Highway 101, eventually leaving the city.
The driver, traveling at high speeds, lost control, causing the car to leave the road and roll over just south of Immonen Road.
Assisted by a Lincoln County Sheriff's Office K9 unit, LCPD officers detained the male driver and a female passenger. Neither occupants suffered significant injury as a result of the rollover.
During the investigation, officers determined the vehicle stolen out of Salem.
The driver, Keith Allen Schmidtke, 42. of Albany, was taken into custody and charged with Attempt to Elude, Reckless Driving, Reckless Endangering and Unauthorized Use of a Motor Vehicle. He was taken into custody on outstanding arrest warrants issued by Marion County.
The passenger, Nicole Summer Connelly, 29, of Keizer, was taken into custody and charged with Unauthorized Use of a Motor Vehicle.
Schmidtke and Connelly were lodged at the Lincoln County Jail.