Alleged drive-by shooting victim arrested for falsifying claims, lying to police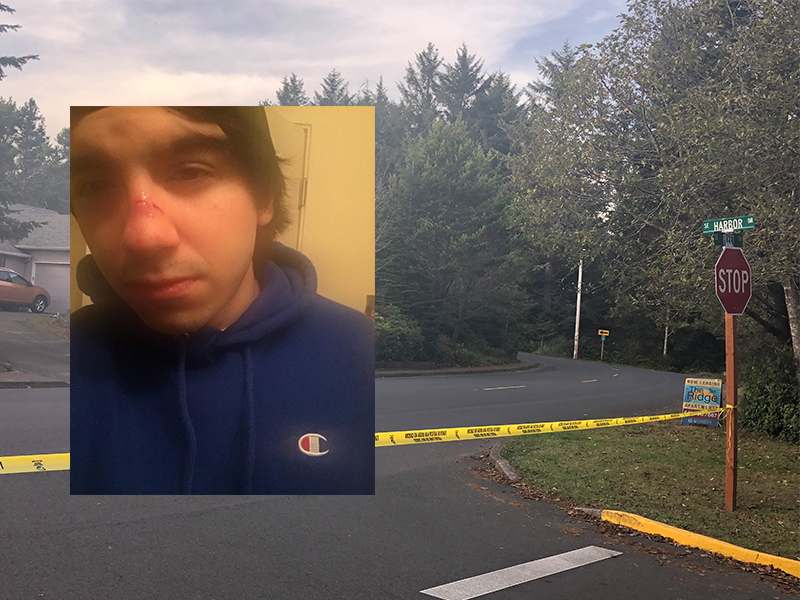 Twenty-year-old Lincoln City resident Isaiah Padron (Padronage) says he lives to breathe another day because of his cell phone.
Padron said a white male, driving a black late-model four-door sedan near 950 SE 32nd Street & SE Fleet Avenue, shouted, "Hey you!" before shooting a bullet that struck Padron's iPhone 7, sending shrapnel flying into the bridge of his nose.
"I went for a nice little walk and ended up barely getting home leaking blood," Padron said. "Shrapnel from the phone scattered and got my nose."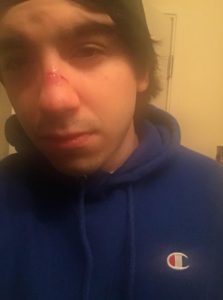 After the car sped off, Padron managed to make it to the Spyglass Apartments, where bystanders were able to assist him.
"I appreciate everyone who helped me," he said. "I'm just lucky to be alive."
Padron was taken by ambulance to North Lincoln Samaritan Hospital, where he received stitches and was released a few hours later.
"My ears started ringing and I couldn't hear anything," he said. "All I could do was try to stop the bleeding."
Padron said a white male passenger accompanied the driver. He said he doesn't know who shot at him or why it happened.
Anyone with information is asked to call the Lincoln City Police Department at (541) 994-3636.
News release issued by Lincoln City Police Department Nov. 13
On November 12, 2018 at around 3:34 pm, Lincoln City Police Officers responded to the area of 950 SE 32nd St on a report of a gunshot victim. The victim, a 20 year-old-male, reported he had been walking along on SE 32nd St when a black, 4-door sedan pulled up and the driver fired a gun at him. The suspect was reported as being a white male.
The victim ran to the apartment complex at 950 SE 32nd St and reported the incident. The victim, whose name is not being released at this time, was taken to Samaritan North Lincoln Hospital and treated for minor injuries before being released.
LCPD Officers closed down SE 32nd St for several hours to investigate and conduct interviews.
Anyone with information about this incident is asked to please call the Lincoln City Police Department at (541) 994-3636.
Earlier breaking coverage
UPDATE: Police said the investigation is ongoing and residents have been told it is safe to go outside.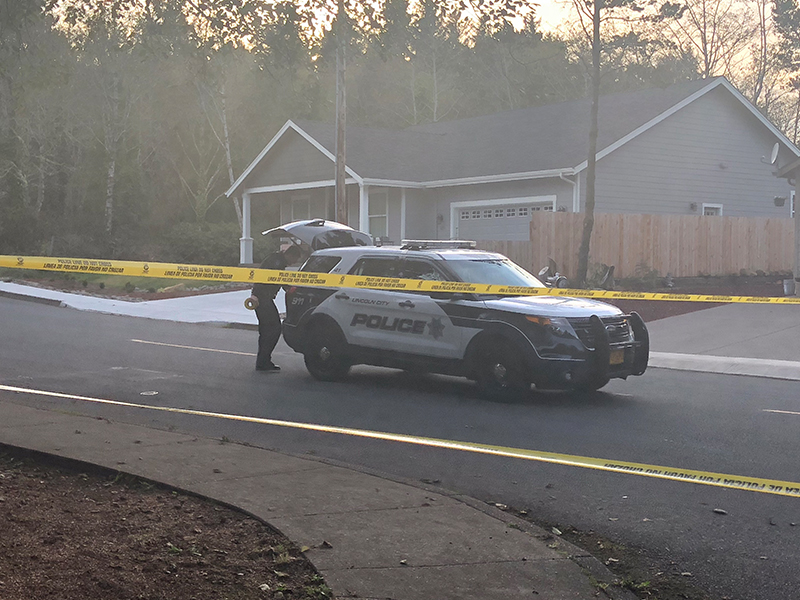 Lincoln City Police officers cordoned off SE Fleet Avenue and SE 32nd Street due to a drive-by shooting around 4 p.m. Monday.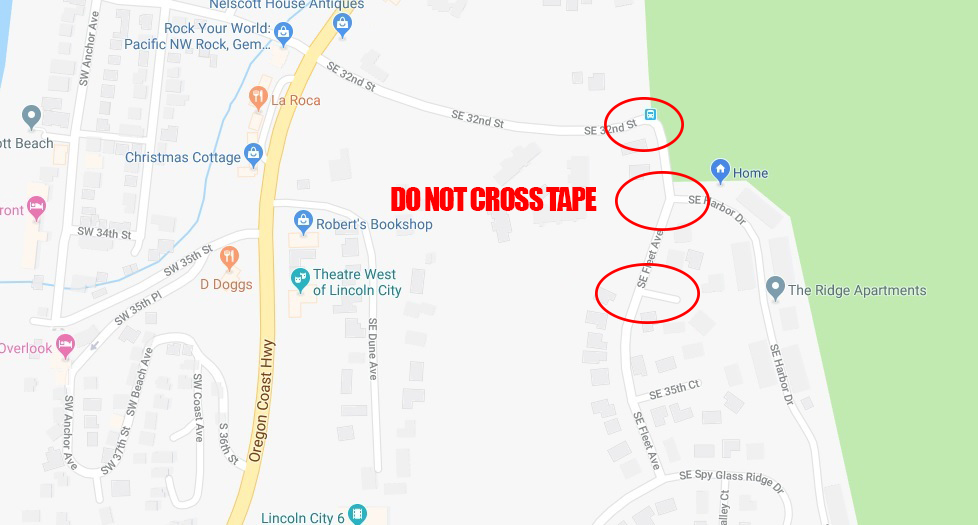 An adult male allegedly had his cell phone shot out of his hand as he walked on the sidewalk, police said.
"There is damage to the phone so we are investigating this as a drive-by shooting," Lincoln City Police Officer Brandon Storm said. "Go inside and lock your doors. It's not safe out here."
Police said the suspect vehicle left the area and there is no manhunt in the crime scene area.
The adult male was not shot and did not suffer major injuries.