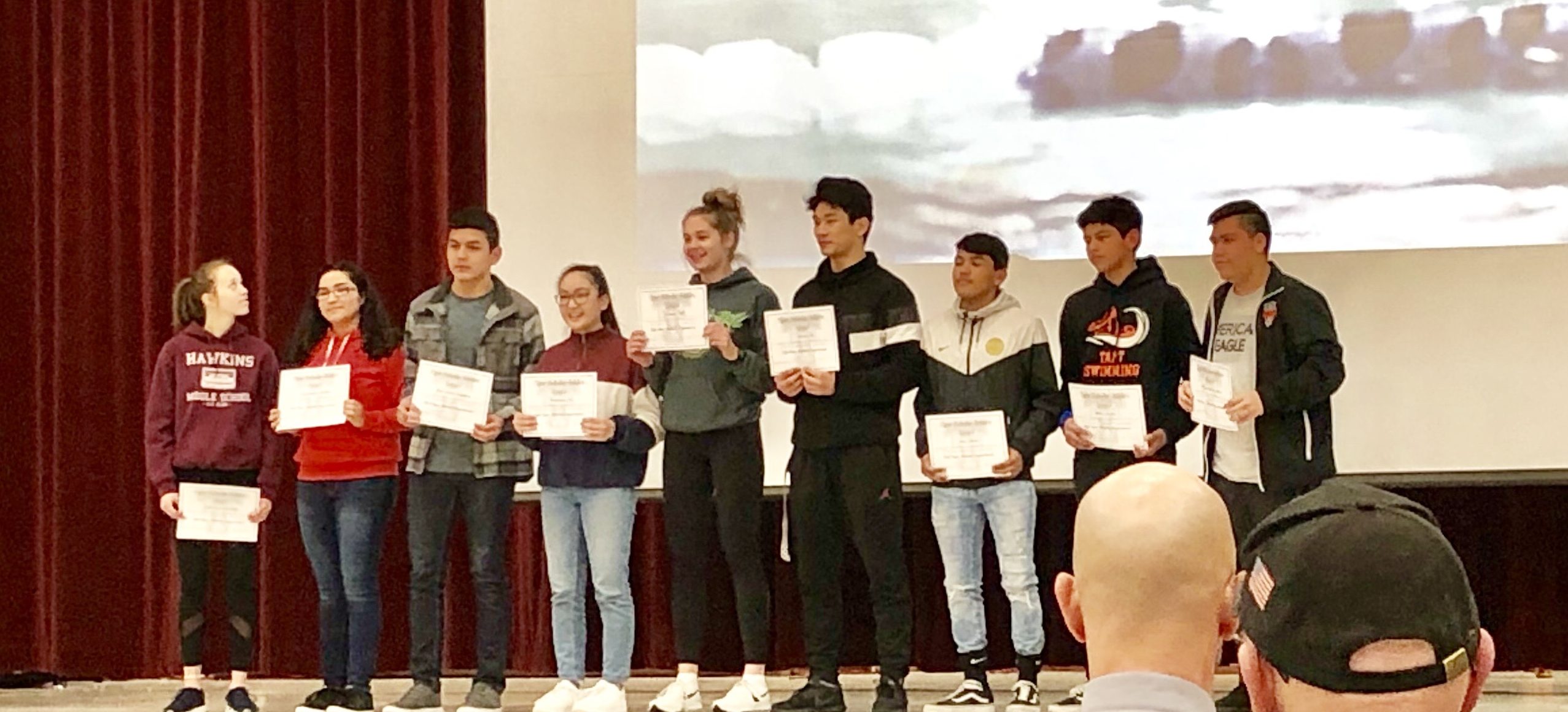 Several Taft High student-athletes were honored Wednesday night with recognition for their athletic and academic achievements during the school's annual Winter Sports Awards ceremonies in the school commons.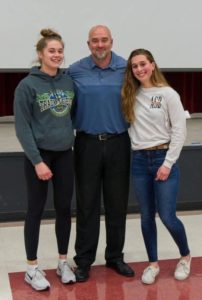 Senior basketball player Ray Darrington was named first-team all-Coastal Range League, while senior Tyee Fisher garnered honorable mention recognition for coach Andy Morgan's team.
Junior Autumn Ellis and senior Savannah Russo were honorable mention all-league for coach Jake Tolan's girls basketball squad.
Fifteen of coach Lissa Parker's 25 swimmers earned certificates for academic achievement for grade point averages of 3.0 or better, with five boasting GPAs of 4.0 or above.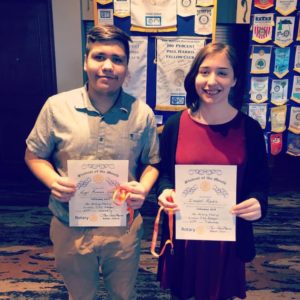 Honored by their peers, Taft swimmers won the following awards for boys and girls, respectively: junior Ayden Woodard, sophomore Isabell Mackie, Most Improved; freshman Sam Cortes, senior Lydia Prins, Most Inspirational; and senior Joram Hoff and junior Samantha Halferty, Most Valuable.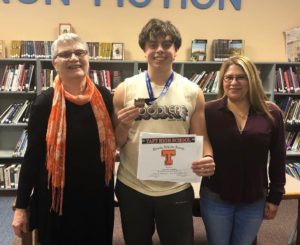 Senior Micah McLeish and junior Napy Meyer took the most time off their swims over the course of the season, and Mike Young won the volunteer award for his contributions despite missing most of the season due to injury. (Freshman Angel Moreno Islas and Mackie were also named Rotary Student Athletes of the month earlier in the day).
Senior Cody Knott claimed "Wrestler of The Decade" honors for leading his team to an all-time best showing at State, where he placed third.
Senior David Jin won the wrestling squad's Perseverance Award, senior Gio Salazar the "Eye Of The Tiger" award, junior Eriq Aquino Most Improved and senior Devon Lindquist Best Teammate.