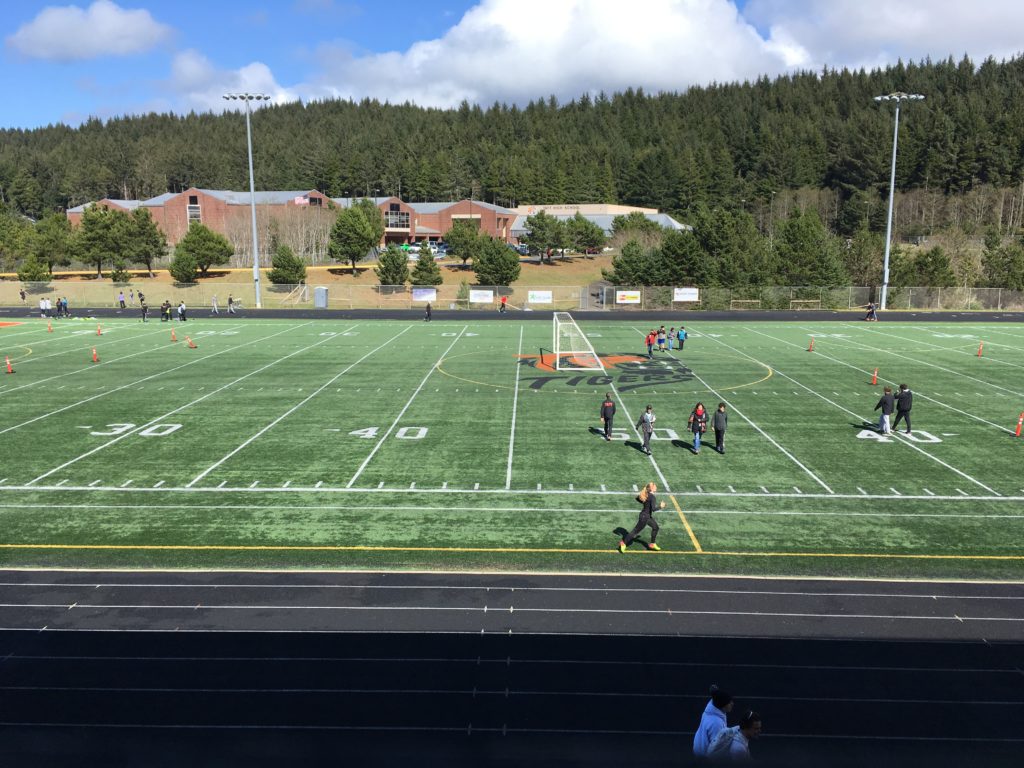 Ella Knott won two events and Autumn Ellis one for the girls, while Preston Nightingale, Gabe Arce-Torres, JJ French and Logan Mclendon won individual titles for the boys to lead Taft High to both team championships Tuesday in a track and field meet at Voris Field.
The Tigers defeated Amity 79-63 for the girls title and 101-57 for the boys in the four-team West Valley League event that included Horizon Christian and Dayton.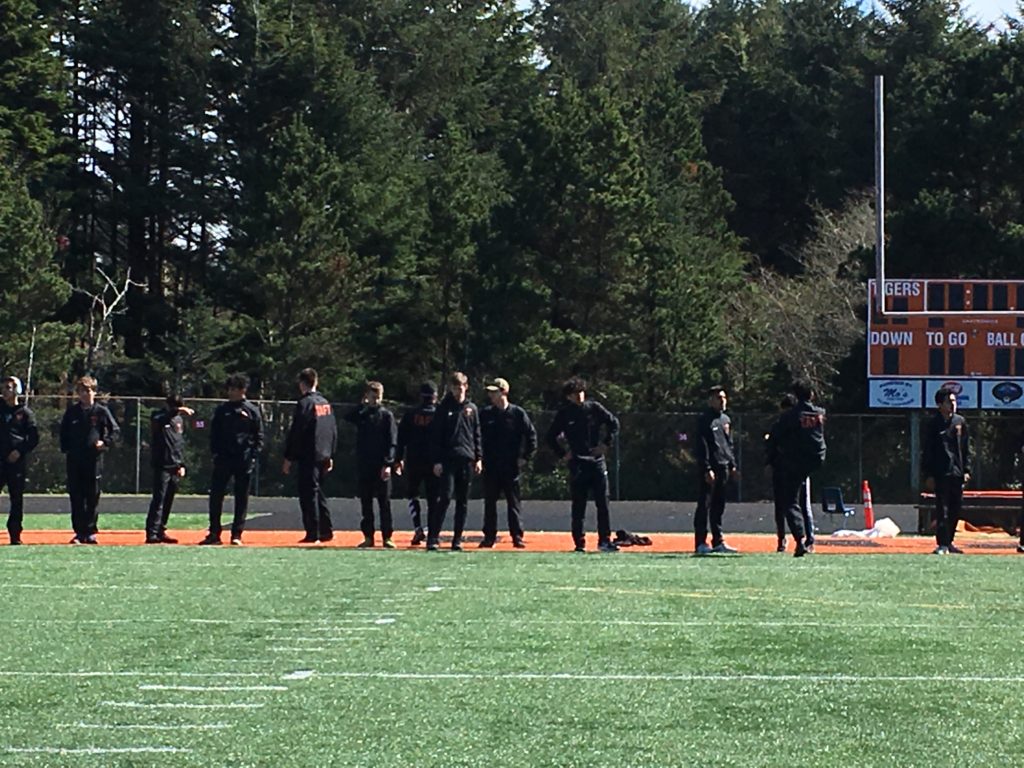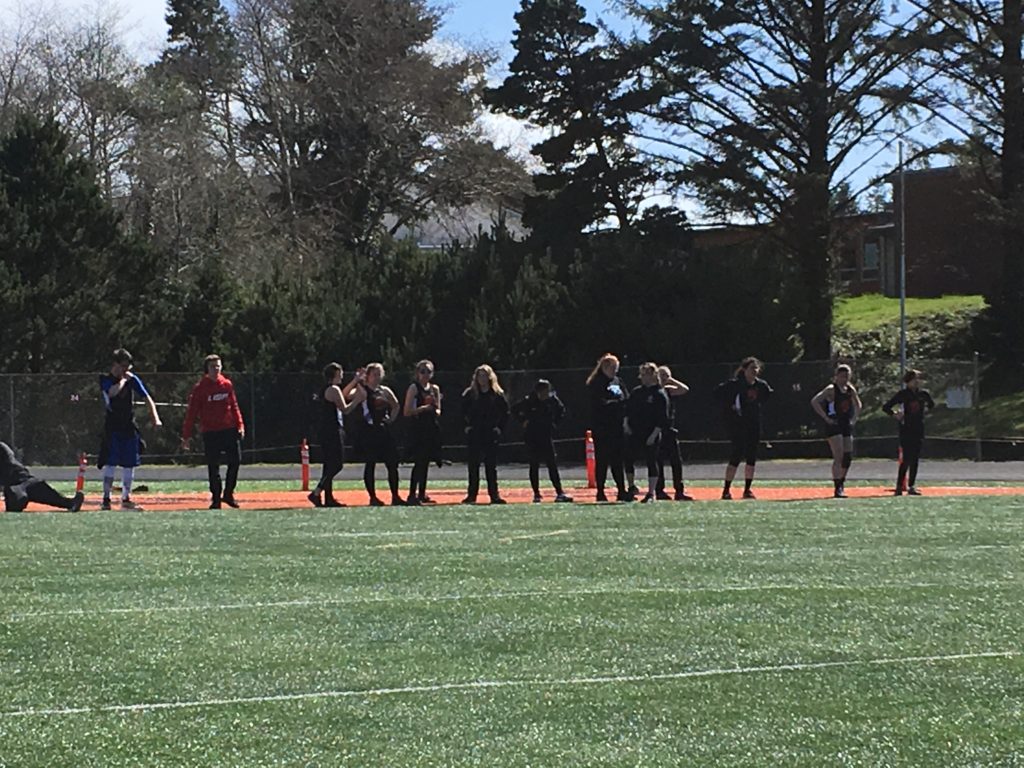 "We have a very young team," first-year Coach Joey Arce-Torres said. "We are raw in technique, but make up our limited experience through tenacious competitive drive."
Knott won the girls 200-meter dash and javelin, while Ellis captured the 1,500-meter run. Nightingale claimed the 800- and 1,500-meter boys championships, with Arce-Torres first in the 200 and 400, French first in the pole vault and Mclendon first in the long jump.
Jacob Mayoral joined Mclendon, Nightingale and Arce-Torres for victory in the boys 4×400 relay.
"We overcame a big lead in the 4×4 by Horizon to catch and passed their best runner to win the event in dynamic fashion," Arce-Torre said. "Our kids ran as if losing wasn't an option."
Kaden Wright was second for Taft in the boys 100- and 200-meter races.
Also earning runner-up finishes in boys competition were David Jin (110-meter hurdles and pole vault), Juan Perez (1,500), Micah McLeish (3,000 ), Mad Scott (javelin), Elin Fitch (high jump) and Oscar Rodriguez-Meza (long jump). Brigido Zacarias was third in the 3,000-meter run and Alex Del Valle third in the high jump.
Ellis was second in the girls 800 and third in the 400, while Knott was second in the pole vault.
Jordan Ramsey was second in the 1,500, while Lydia Prins placed second in the 3,000 and third in the 1,500. Maleah Smith was second in the shot put.
Margery Price placed third in the 100 and long jump, Brooke Orendorff third in the 3,000, Noe Napoleon third in the discus and Kayla Brown third in the high jump and pole vault.
Price, Ramsey, Savannah Russo and Olivia Williams were second in the 4×400 relay.
"Our field participants took advantage of our better-than-expected weather and mustered out multiple PRs," Arce-Torres said.
Taft returns to the track Saturday for the Prefontaine Rotary Invite at Marshfield High School.
"We feel like a team, we practice hard and we celebrate humbly," he said. "I like where we are this season to date.""
Additional comments from the coach:
"I push our kids to their limits on a daily basis and most had never been challenged in that way within their short varsity lives. I remind them continually that although their minds are telling them they are not ready or incapable of completing a event, I have conditioned them physically to make it happen, thus simply needing to trust their bodies for they are strong and capable.
"As a coach hosting a meet, I cannot assist them as they are accustomed to, all the assistant coaches were also tied up with events and being official judges so they too were not able to coddle kids. Our athletes warmed up on their own, assisted with set-up and made sure they were prepared to compete with little communication from me or the rest of my staff.
"They rose to the occasion and established themselves as a team to be reckoned with. I am more impressed with their awareness and maturity of being a student-athlete at this point than even their athletic prowess. My goal is simple, get these kids a diploma first and assist them in building their overall confidence to a point that obstacles are simply hurdles to clear over (with good technique) or shin splits to ice, they know how to handle it. The times and distances are just plots in their timelines but, yes, they are doing well and I look forward to districts."
For complete meet results, click here
Boys
Girls