In most cases, either the Taft High band or softball team would find itself in a bit of quandary.
This is not most cases . . .
Meet longtime Lincoln City resident Alyssa Tanksley – accomplished musician, star softball player, exceptional person — depending on who you talk to.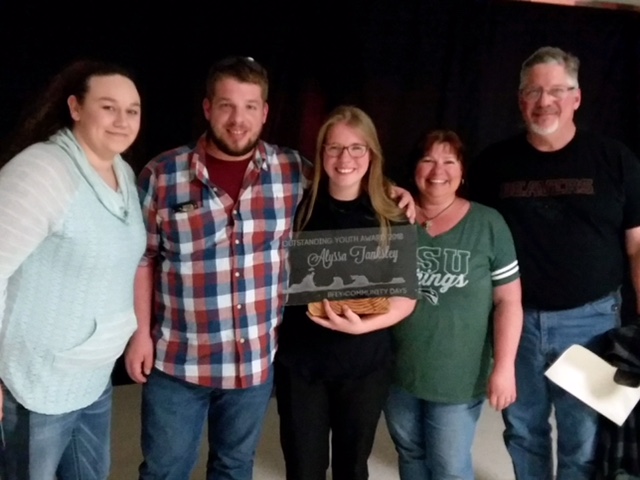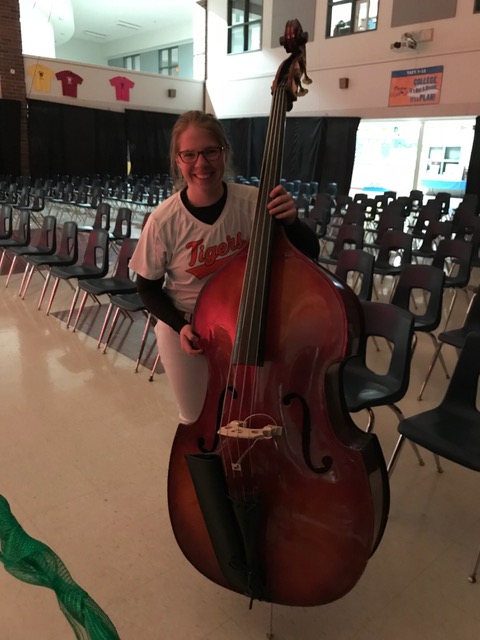 On Wednesday, the 2018 Community Days Outstanding Youth of the Year faces a dilemma – strum her upright bass in the school band at noon in the Class 3A OSAA Band/Orchestra State Championships in Corvallis, or pound her mitt in center field for the Tigers at 4:30 p.m. in a telltale West Valley League softball game at Dayton.
How about both? The 18-year-old Taft High senior is about to make it happen.
"She doesn't want to let any of her softball or band teammates down, so she is going to do her best to be at everything," softball coach Sandy Stuart said. "It's just another thing that makes her such a great person."
Tanksley commandeers the outfield for the Tigers, who share first place with Dayton entering Wednesday afternoon's regular-season league finale that will help determine State playoff seeding — not to mention the conference championship.
"We will need her leadership and her glove and bat," Stuart said.
Tanksley also provides the baritone beat for Taft, which will strike up the symphonic band earlier in the day at LaSells Stewart Center on the Oregon State campus. She'll confront the same kind of grueling schedule next week when the jazz band takes the stage at State.
"Thankfully, with timing of events and administrators willing to go the extra mile to support student-athletes, we plan to have Alyssa there to participate in both," Stuart said. "Being an exceptional student-athlete, she is able to juggle many things at once."
Headed for Portland State this fall on a scholarship in pursuit of a degree in Music Performance/Jazz Studies, Tanksley hopes to become a traveling professional bassist and college music instructor.
"Portland State made a very wise choice with this young woman," Taft drama director Jennifer Sparks said. "I can't wait to see what she has in store for the rest of us lucky enough to witness her future endeavors."
A softball and soccer player, Tanksley moved with her family to Lincoln City from the small farming town of Silverton, outside of Salem, in 2005.
Her mother, Staci, is an independent massage therapist. Her father, David does sales and graphics installment for outdoors outfitter Scout Northwest. She has an older brother, Travis, 23, who is considering a career in Emergency Management Services.
Twice honored by the West Valley League for her play in center field, Tanksley will conclude her conference career against the team that provided her greatest athletic highlight to date. She says finally beating rival Dayton this season is her fondest sports memory.
"Everything fell into place mentally and physically, and it was just a great game for us overall," she said of the 4-2 April 20 home win over the perennially powerful Pirates.
Previously honored as Student of the Month and twice as Student-Athlete of the Month by the Kiwanis and Rotary clubs, Tanksley considers herself a full-time musician, spending most of her time in the band room playing bass or relaxing at home on the guitar.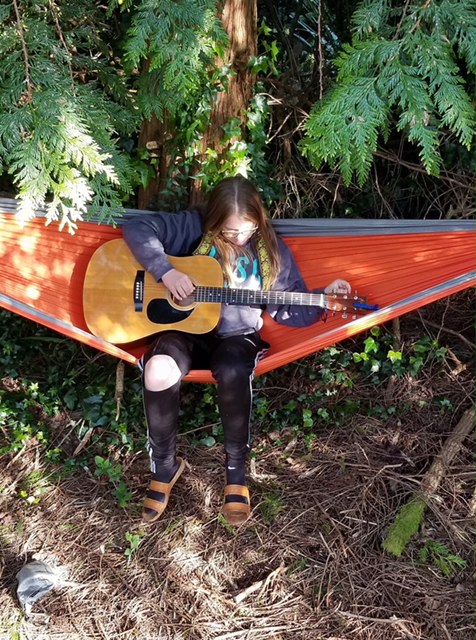 "I'm continuously trying to grow more as a musician," she said, crediting Andy Hordichok, her "catalyst and inspiration to pursue music" as her Taft High band director of five years.
"Alyssa has taken her passion for playing jazz and morphed not only into an excellent musician, but also into an outstanding leader," Hordichok said.
"She's a friend to all and a listener as well," Sparks said. "She's devoted to all her teammates — both on the softball field and in the band. She has amazing qualities that many of us lack come natural to her. . . . A void will be created when she leaves Taft, one I will personally feel in my heart. Her constant smile and laughter is contagious."
If not evolving as an artist, Tanksley is probably reading — science fiction, most likely – or watching "Fear the Walking Dead" or "Game of Thrones." Whether helping organize school plays or performing in murder mysteries at local restaurants on weekends, classmates and teammates will tell you her positivity spills over to the diamond, her getaway from band.
"I love softball because there are still aspects to the game I still don't know," she said. "I love catching pop flies and pushing myself to my limits to catch the ball."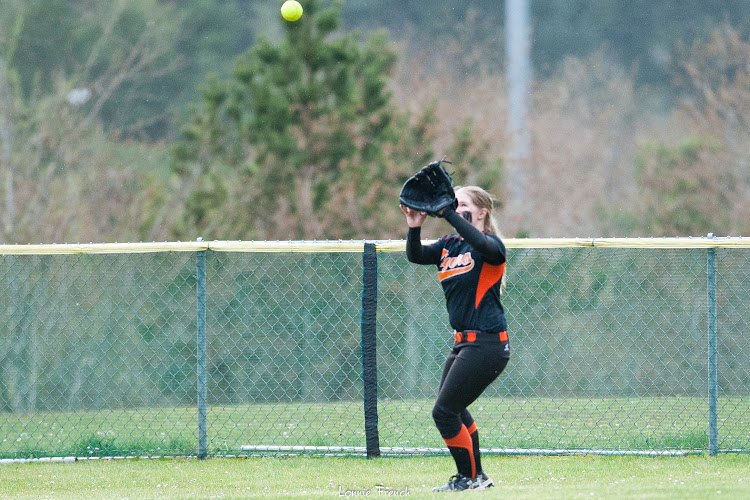 "Alyssa is one of the hardest-working athletes I have ever coached," said Stuart, who has mentored Tanksley for six years on travel teams, JV and varsity. "She is a leader on our team. She is always one of the first to arrive and last to leave."
Hesitantly, Stuart appreciates her center fielder's recklessness.
"If you ever want to see an outfielder lay out for a ball, you should check out one of our games," she said. "She is one of the few outfielders I have seen give 100 percent to her team by making the diving play. She is very tough. Not a lot gets to her."
As a veteran starter, Tanksley has used her leadership abilities to help propel the Tigers to a top-five state ranking. Taft is 7-1 in league play entering its Wednesday showdown with the top-rated Pirates.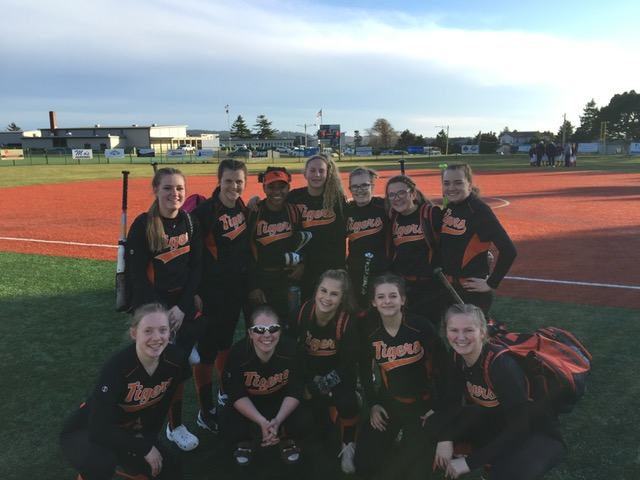 "The team this year has such an awesome dynamic," Tanksley said of the Tigers' balance in experience. "Thinking short-term, the goal is to win league to secure a good spot in the State bracket. Then, of course, start working our way towards making it to the State championship game."
Before that comes a hectic Wednesday. But here's something else you should know about the girl Sparks refers to as "one of Taft High's shining stars:"
She's been down this road before.
"Juggling sports with my music has become kind of normal for me right now," she said.
"I have seen her play her instrument in back-to-back musical events in one day, and play a game of softball in the same afternoon, only to come back to play in the evening," Sparks said. "Never once have I heard the words, 'I don't think I can' come out of her mouth. It's always, 'Let me see what I can do.'"