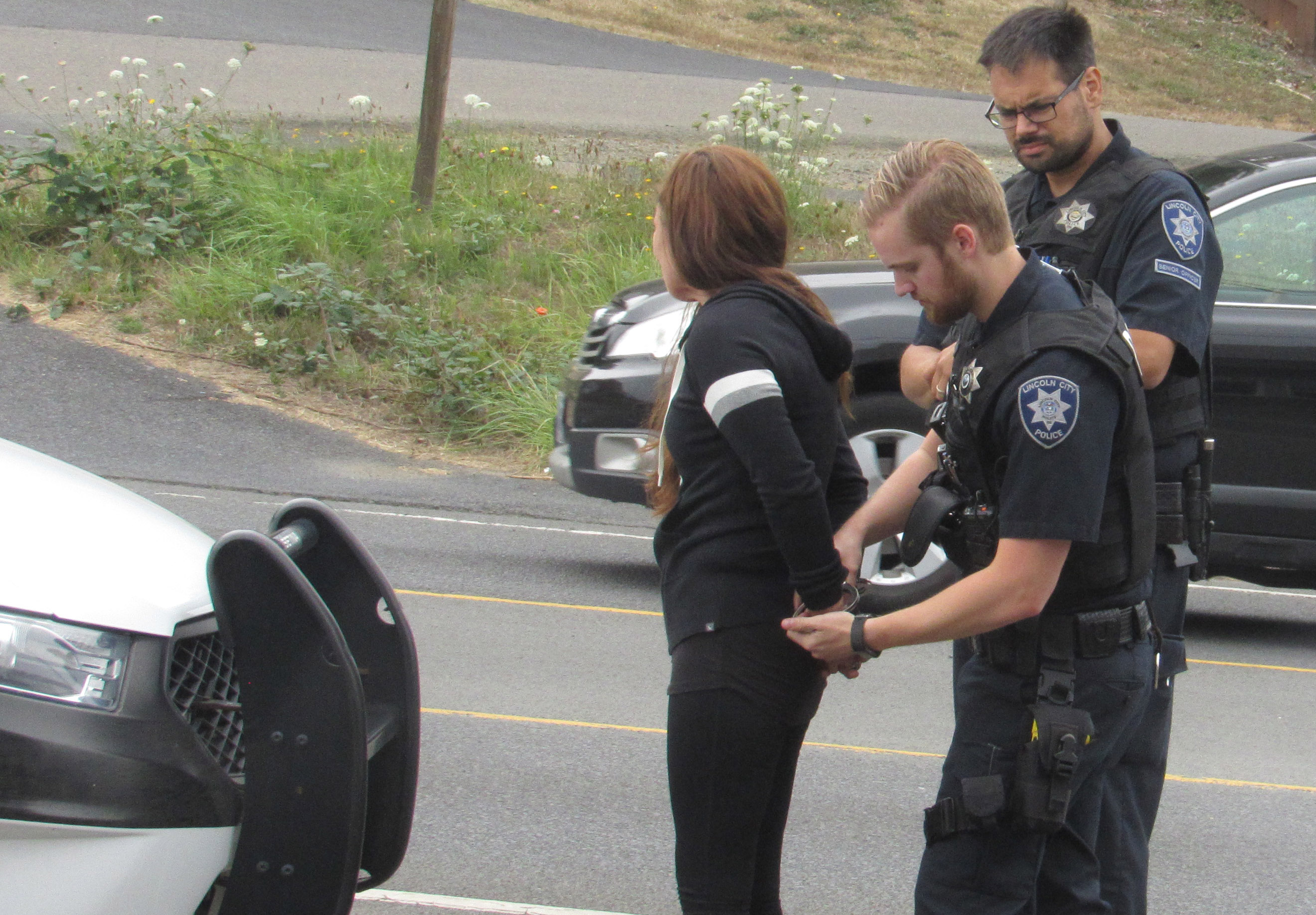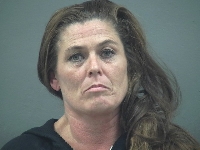 Angela Michelle Goettsch, from Stayton, was arrested by Lincoln City Police late Wednesday afternoon following a domestic disturbance call near Robben Heating and Air Conditioning, 3244 NE Highway 101.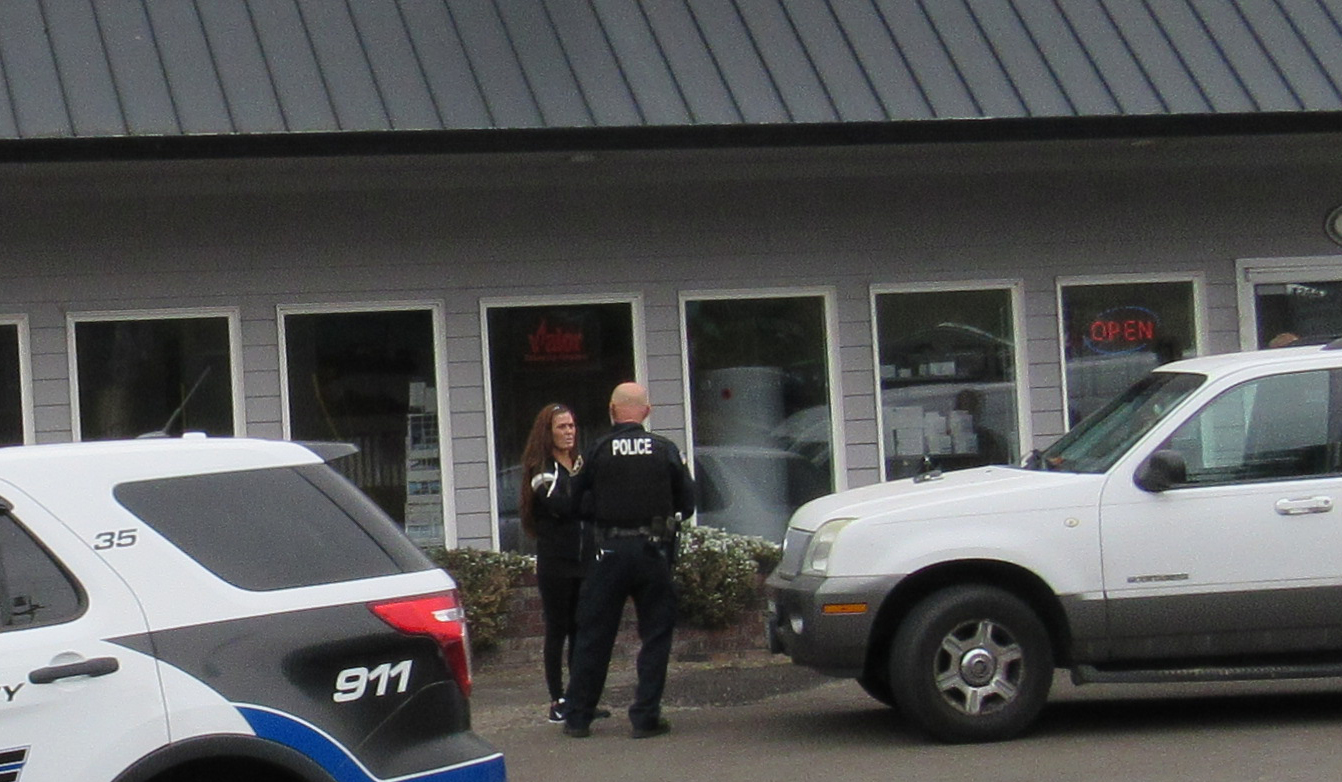 Robben employees, who said they feared for their lives, said a white late-model Mercury Mountaineer came screeching to a halt in their front parking lot. The male driver then exited the vehicle and ran to the passenger side, where Goettsch was sitting and became agitated. They said Goettsch left the vehicle and began shouting at the man.
Officers Oscar Escalante, Hayden Tolzman and Logan Smith arrived on scene and separated the couple.
"It was so scary," Robben administrative assistant Korrin Koceja said after the vehicle came to an abrupt stop 6 feet from their main window. "We heard screeching, and I turned around and it looked like the car was going to come through the window."
Koceja said she was told police let the driver go because they had no charges to hold him on, but he fled the scene into the woods on foot and the vehicle was towed.
"After they let him go, they got word from his probation officer to arrest him," she said. "They went to look for him, but couldn't find him. I don't think they've found him yet."
Police said Goettsch had warrants for her arrest and she was lodged at the Lincoln County Jail in Newport. The warrants were for theft charges in another jurisdiction.