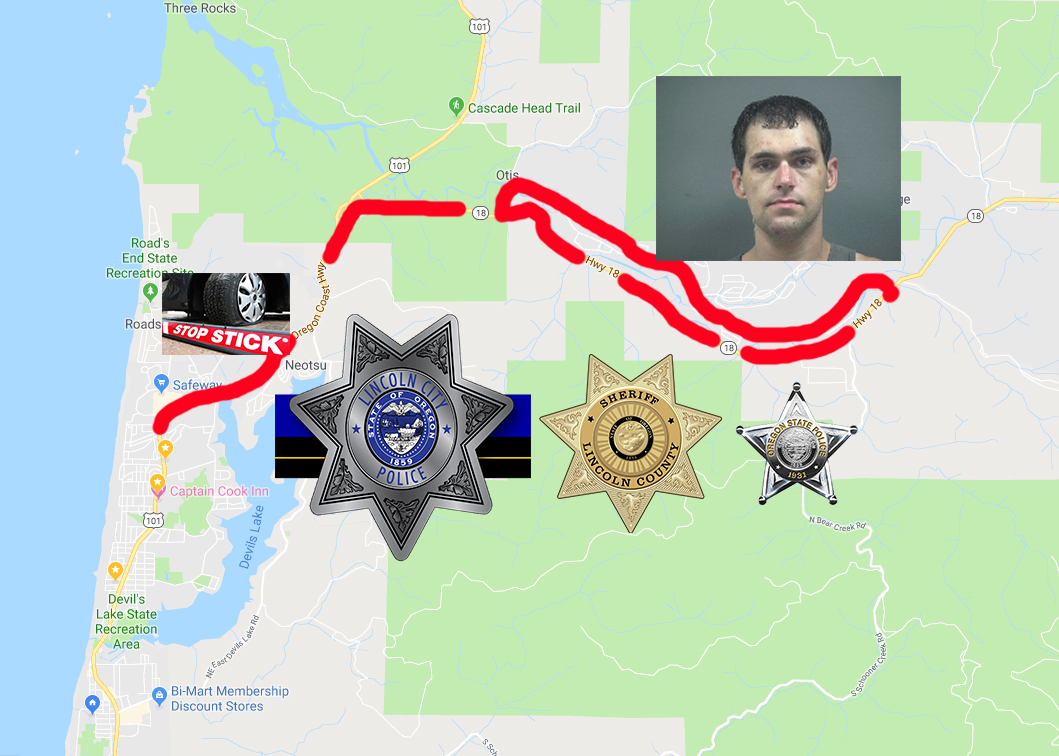 Lincoln City Police arrested Glenn Lavaughn Thompson, 30, of Salem, Wednesday night after a harrowing chase from Rose Lodge to Lincoln City that reached speeds of 100 mph.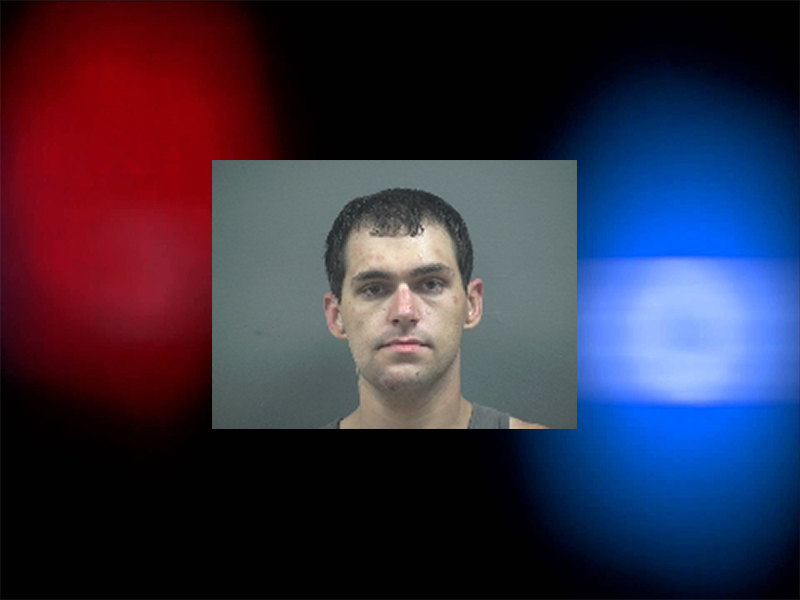 According to Lincoln City Police Sgt. Jeffrey Winn, a Lincoln City Police officer attempted a traffic stop at 10:45 p.m. on a black BMW near Highway 101 & Highway 18 for an observed violation. The BMW failed to stop and sped away towards Otis on Highway 18, initiating a high-speed pursuit that saw Thompson driving into oncoming traffic, causing other vehicles to take evasive action from the fleeing BMW traveling at speeds in excess of 100 mph.
Thompson turned onto North Bank Road and made his way back to Highway 18 at the Rose Lodge Market. He then turned westbound on Highway 18 heading towards Lincoln City when additional Lincoln City Police, a Lincoln County Sheriff Deputy and an Oregon State Trooper joined the chase.
A Lincoln City Police officer stopped ahead of the pursuit near Highway 101 and the Neotsu Post Office to set up a Stop Stick tire deflation system. As the suspect vehicle traveled through the area, the officer was able to successfully deploy Stop Sticks, resulting in three of the four tires on the BMW to be compromised. After hitting the sticks, the pursuit continued into Lincoln City as the tires on the BMW were deflating.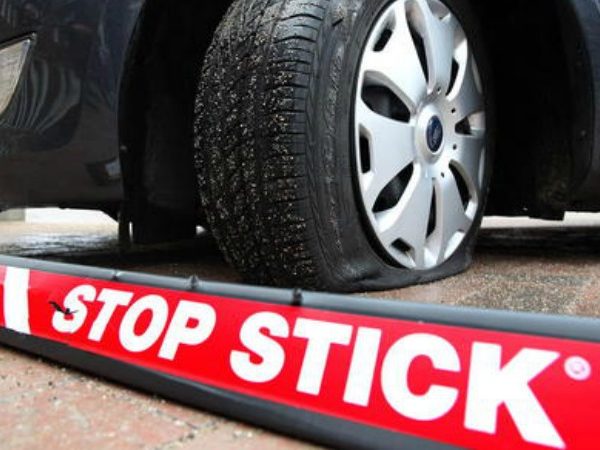 With three flat tires, Thompson finally stopped his vehicle on Highway 101 directly in front of TLC Fibre Federal Credit Union, ending the pursuit.
A felony traffic stop was conducted and Thompson, the only occupant of the vehicle, was taken into custody.
Thompson was transported to the Lincoln County Jail where he is lodged on charges of felony eluding, reckless driving and reckless endangering on $80,000 bail. He was also cited for driving while suspended and the BMW was towed.
Winn said Thompson has been in Salem for about six years after having lived in the Lincoln City/Otis area for most of his life.
The Lincoln City Police Department wishes to thank the Lincoln County Sheriff's Office and Oregon State Police for their assistance with the incident and are thankful there were no injuries or property damage sustained as a result of the pursuit.