Oregon Housing and Community Services (OHCS) released a five-year look at the agency's priorities, goals and strategies in ensuring a stable and affordable housing landscape.
Breaking New Ground: the OHCS Statewide Housing Plan, was drafted after combining robust statewide outreach and partner input sessions with quantitative data analysis.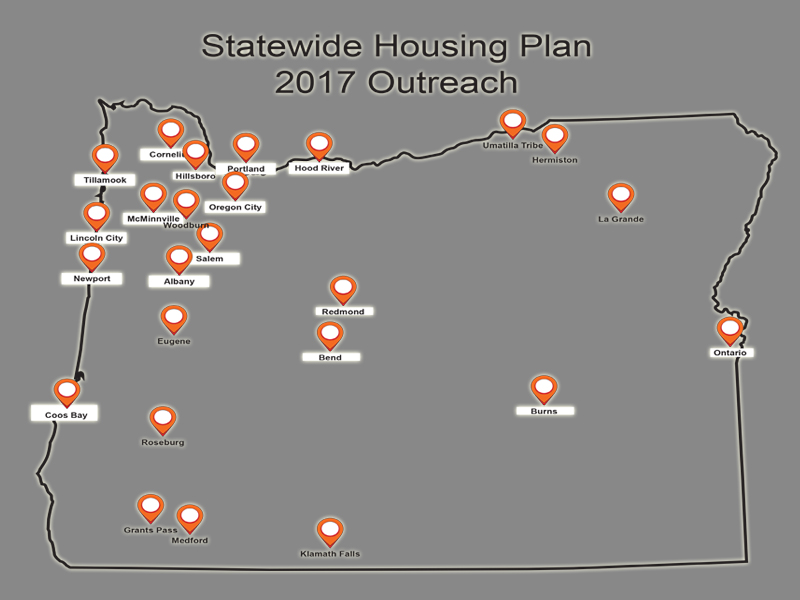 The document reflects what is needed to address the housing and service needs of both rural and urban communities across Oregon. OHCS will seek feedback over the course of the next month to clarify strategies and strengthen the Plan.

OHCS Director Margaret Salazar will be releasing a video interview later this month, ahead of five public meetings to introduce the draft plan and seek feedback on the strategies.
The five meeting dates and locations are listed below.
La Grande – November 29th 1 PM – 3 PM at Cook Memorial Library
Eugene – December 10th 10 AM -12 PM at a location to be determined
Redmond – December 11th 12 PM – 1 PM at Redmond City Hall

Part of the Housing For All meeting

Forest Grove – December 11th 1 PM – 3 PM at Forest Grove City Hall
Newport – December 13th 1 PM – 3 PM at Oregon Coast Community College
Oregon Housing and Community Services is placing a greater emphasis on strategic planning and the way we invest our resources. Over the past several years we have been restructuring, refocusing and re-imagining our agency. Our work has led to an increased emphasis on data, research and customer service. We are carrying that effort forward with the development of the Statewide ​Housing Plan.
The plan will clearly articulate the extent of Oregon's housing problem and what can be done to address it. OHCS has committed to the Housing Stability Council and our stakeholders that the plan will be responsive to the needs of the state, delivered to the legislature and include elements of our equity agenda. To accomplish this task OHCS has hired EcoNorthwest to help deliver this important body of work.​