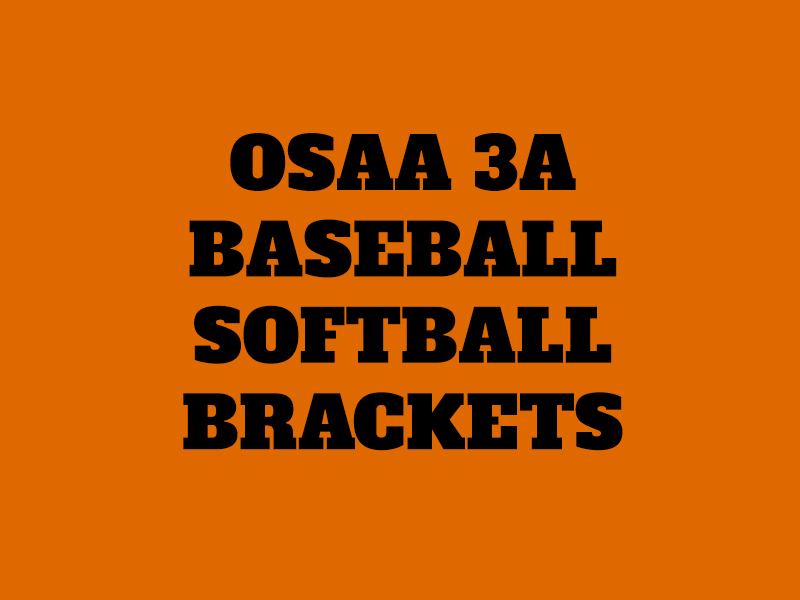 Any concerns that "Taft got the shaft" would become the battle cry throughout Lincoln City were quelled late Saturday with the announcement that the top-ranked Tigers have been seeded No 1 in next week's Class 3A State baseball championships.
Taft, which lost a West Valley League home playoff game 9-8 Thursday to Santiam Christian after bullying its way through its conference season unscathed, will host 16th- seeded Clatskanie (8-14, 4-8 Lewis & Clark League) at 4:30 p.m. Wednesday. Taft defeated Clatskanie 14-3 at home on April 18.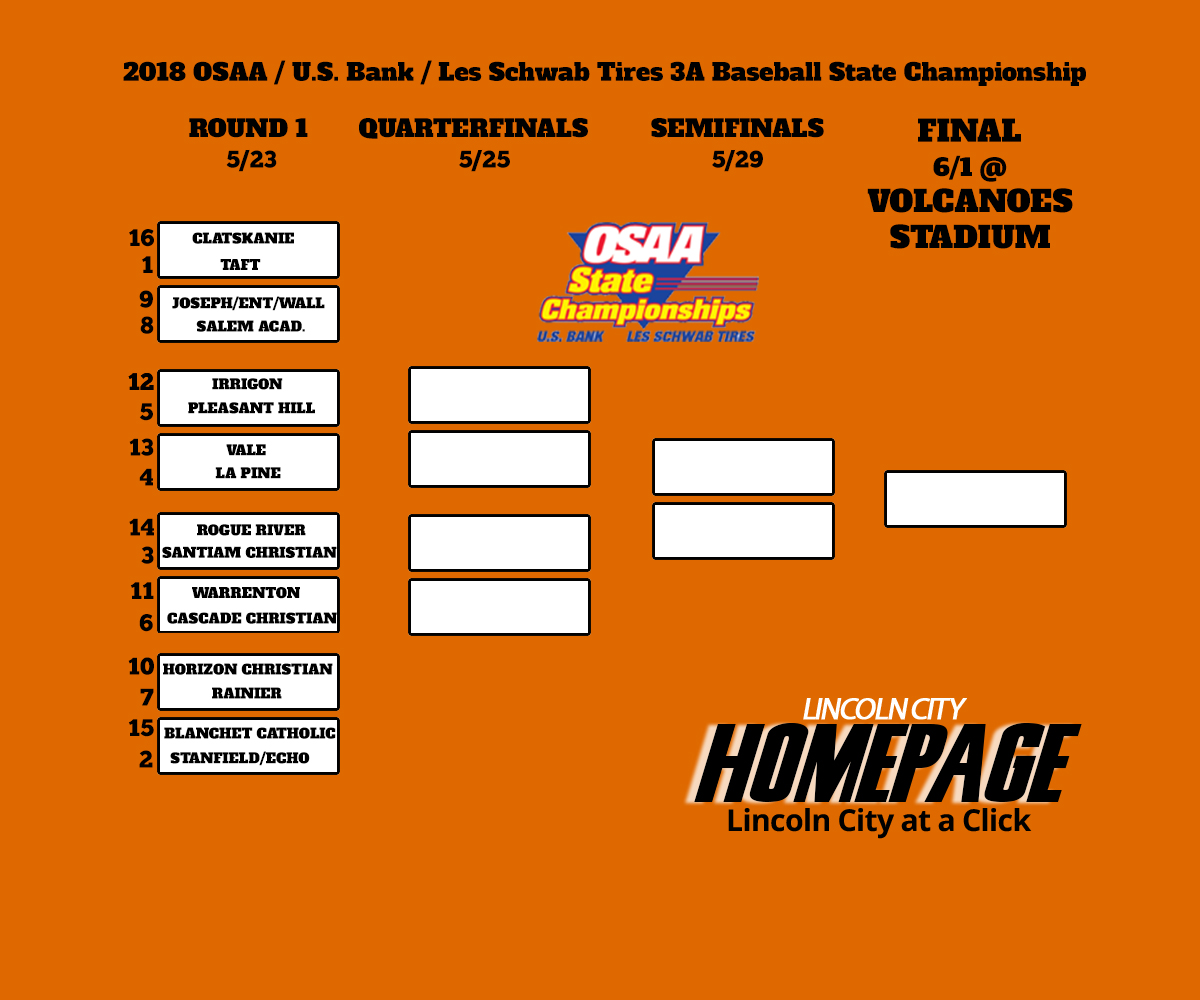 As long as they win, Taft will play at home (Wednesday, May 23; Friday, May 25; and Tuesday, May 29) in quest of a berth in the State championship game, Friday, June 1, at Volcanoes Stadium in Keizer.
"I'm happy to see our name in the bracket," Taft coach Matt Hilgers said. "We have Clatskanie, and that's where our focus needs to be. If we are not ready to play Wednesday, then the rest of the bracket doesn't matter."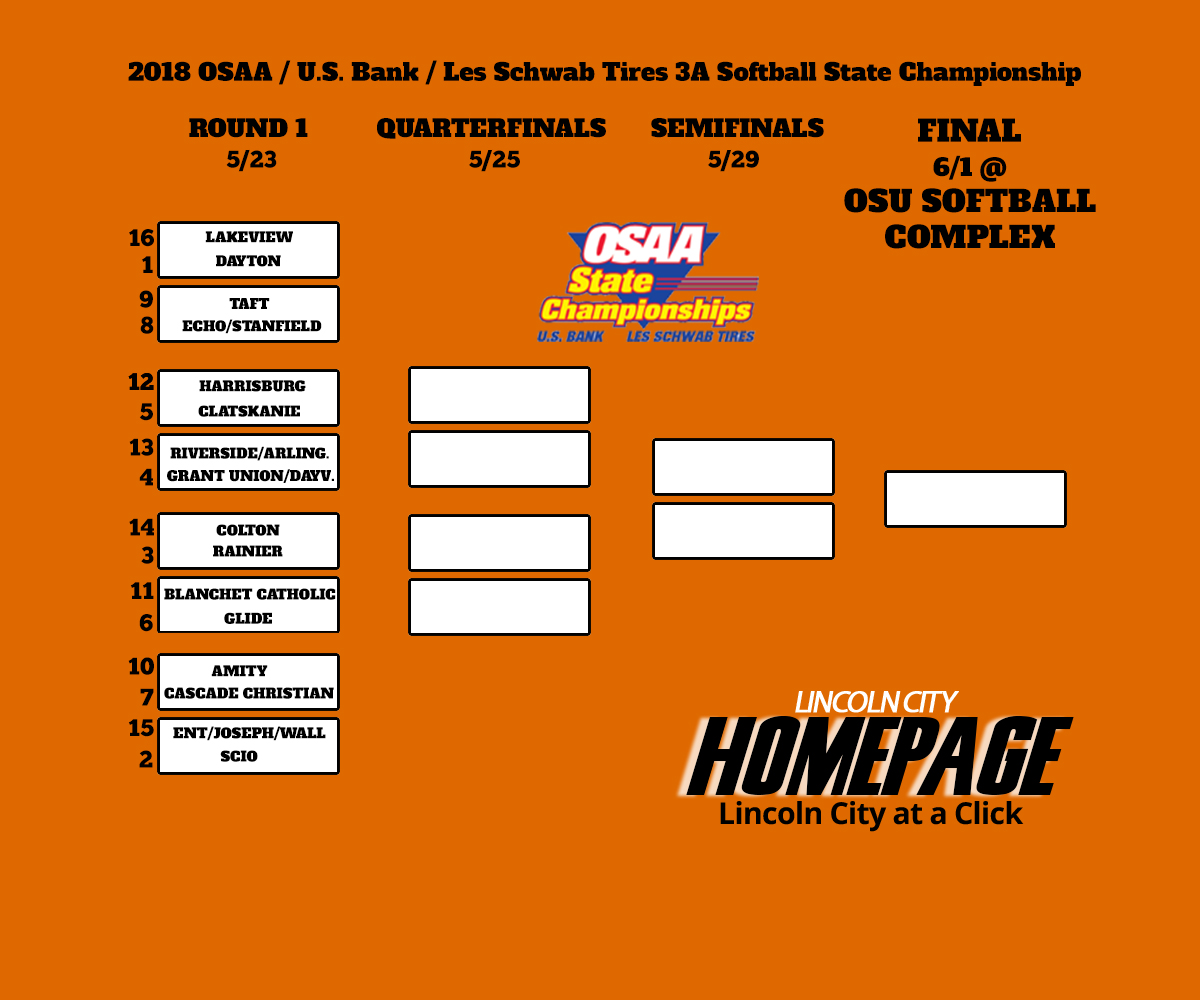 The Taft softball team was seeded ninth by the OSAA and will travel to Stanfield/Echo (19-6, 9-3 Old Oregon) for a first-round game at 3 p.m.
Taft softball (17-10, 8-2) was relegated to an at-large berth and road trip as the league's third seed after falling 8-0 to Amity (14-9, 7-3) on Friday at Dayton High School.
"The five-hour road trip will be a long one, but we have some amazing athletes on this team, and I do believe that they want to be successful," Taft coach Sandy Stuart said. "I am excited and ready to help them reach their goals."
Taft baseball, which won 16 straight games in going 22-3 overall and 12-0 in league play, surrendered nine runs in the seventh inning to the Eagles on Friday after outscoring conference competition 156-8 in the regular season. However, the Tigers maintained top billing from the OSAA on the basis of their unprecedented catalog of regular-season success.
Santiam Christian (18-8, 9-3) was seeded third in baseball and will play Rogue River (14-8, 8-4 Southern Cascade) on Wednesday in Corvallis.
The West Valley's third seed, Horizon Christian, Tualatin (17-7, 7-5) was seeded 10th and will play at seventh-seeded Rainer (13-8, 10-2 Lewis & Clark).
The girls will play road games on the same dates as the boys in hopes of reaching the June 1 title game at the Oregon State University Softball Complex.
West Valley softball champion Dayton was seeded first and will host Lakeview (11-11, 6-3 Southern Cascade), while No. 2 league seed Amity (14-9, 7-3) was seeded 10th and will play at Cascade Christian (16-8, 9-0 Southern Cascade).
"The girls have been chatting throughout the day and they seem excited about the game this week," Stuart said. "Our hard work paid off, and despite the tough loss Friday we have an at-large berth."
If the Tigers win, they could play at rival Dayton on Friday in the second round.
"I do think we deserve to be in the top 16 and in this tournament," Stuart said. "We are going to work hard Monday and Tuesday to prepare the best we can for this first game. Our game plan for State is to take it one day and one game at a time."
Baseball playoff qualifications
Softball playoff qualifications