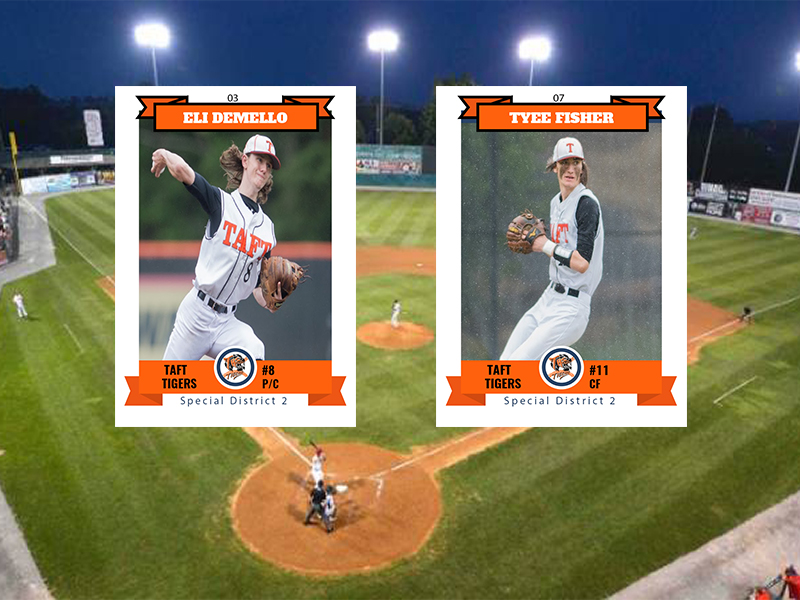 Taft High's Tyee Fisher hit two grand slams this season, but the senior outfielder has delivered a parting shot prior to his graduation next week by joining junior teammate Eli DeMello as a first-team all-state baseball player in 2019.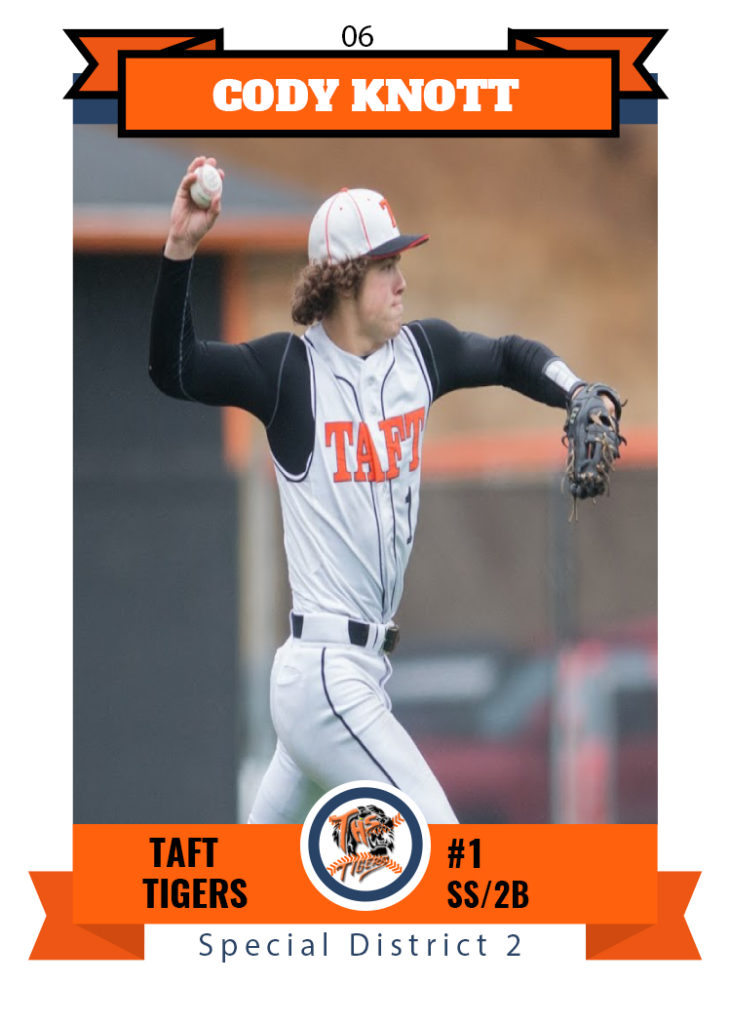 Taft senior infielder Cody Knott was named to the all-Oregon Class 3A second-team, while all three players were named Special District 2 first-team performers.
"It is really special to get recognized for something that we all love to do," Fisher said. "I want to thank my coaches for everything. I wouldn't be getting this award without them."
"It means a lot to me," DeMello said. "I have been playing baseball since I can remember, and before every game, I take a second for my cousin that passed away when I was 6. Every game since he passed I have written his name on my shoe and played every pitch and every out for him. I am very honored to get the award, but I did it for him."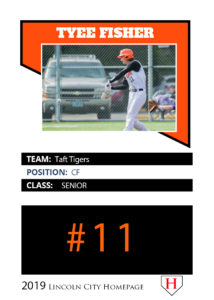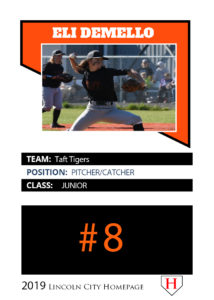 DeMello was a first-team all-league pick and honorable mention all-state selection last season as a sophomore catcher, while Fisher and Knott were second-team all-league as juniors in 2018.
Senior pitcher/first baseman Bleiz Kimbrough was honored along with junior Trenton Fisher on the 2019 all-league second team, while sophomore infielder Fco Ramos was an honorable mention selection.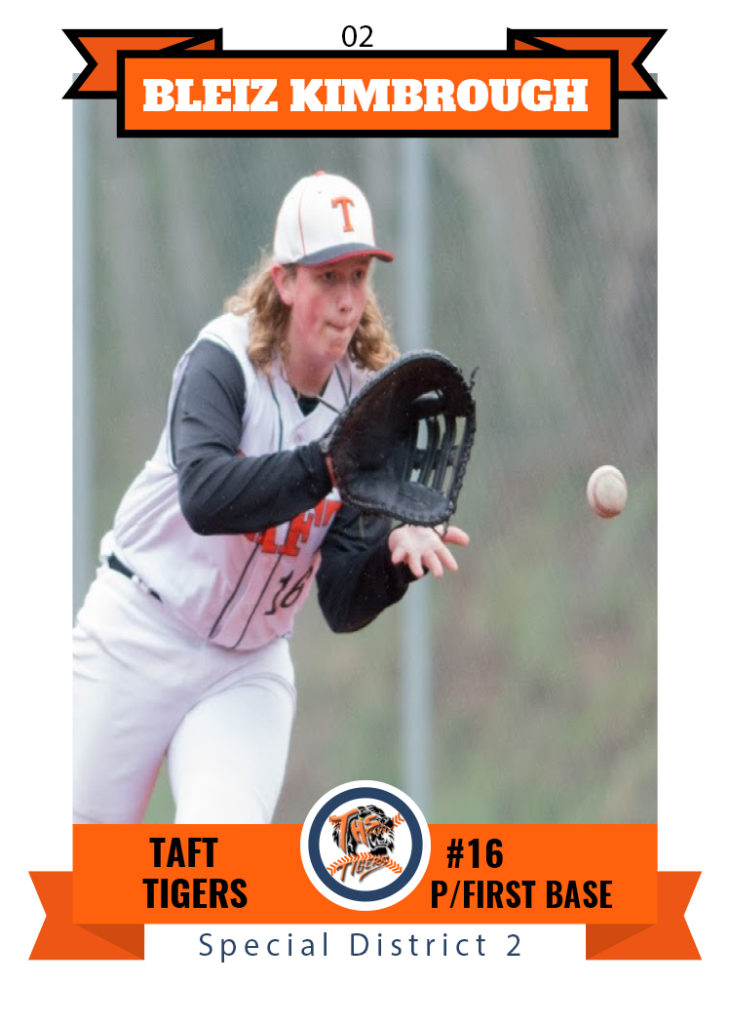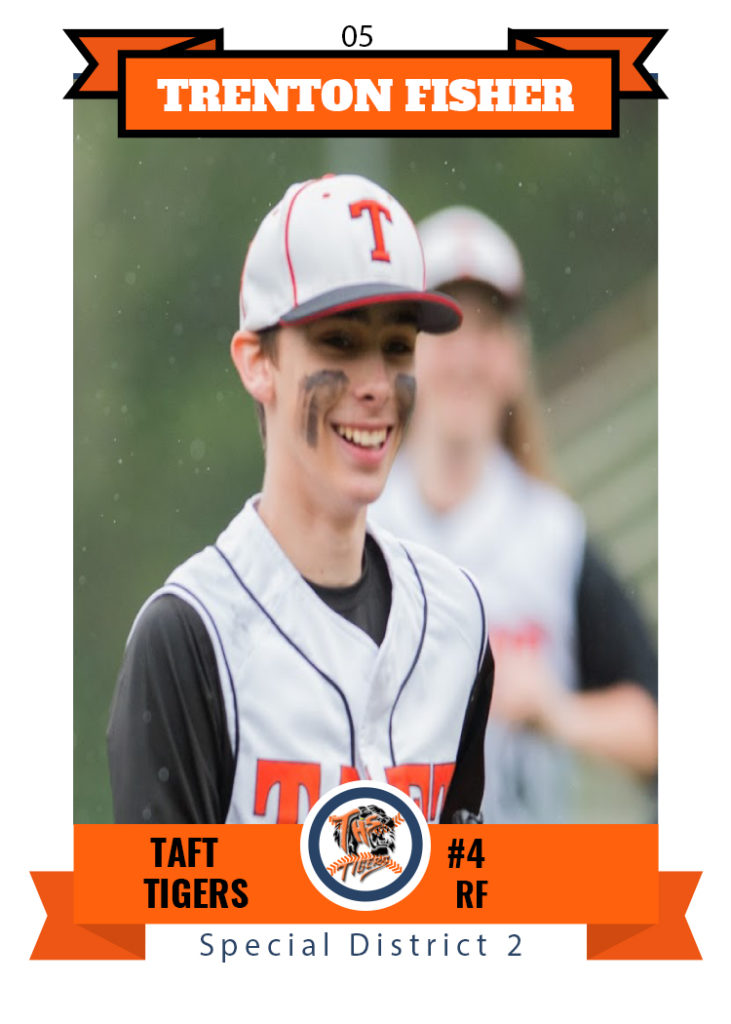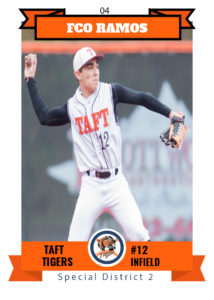 Coach Matt Hilgers' Tigers finished 17-10 overall and placed third in SD2 play this season at 11-4 and advanced to the quarterfinals of the Class 3A OSAA State Baseball Championships.