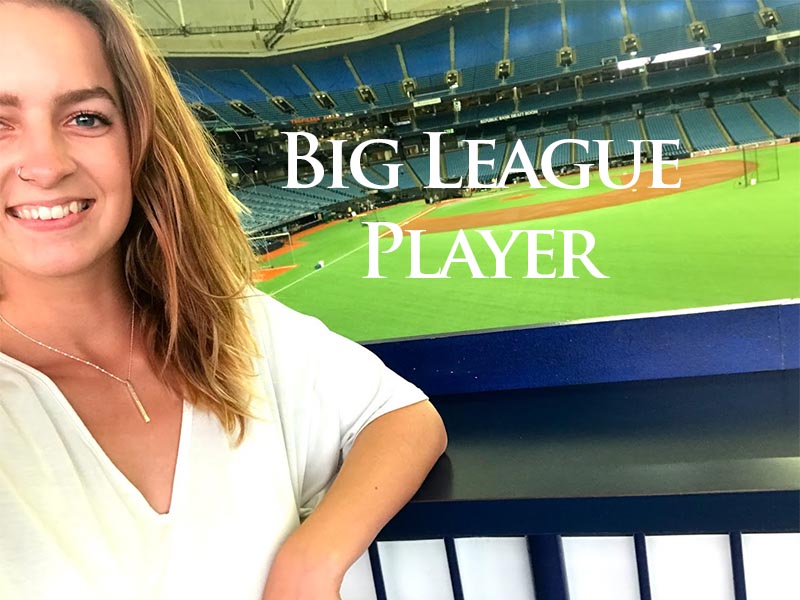 A
s the World Series winds down in Houston, Taylor Adams stands in the on-deck circle a thousand miles away on Florida's Gulf Coast. At the ready with pride and passion, the 2014 Taft High graduate's perseverance has paid off with her hiring and subsequent promotion to community liaison with the Tampa Bay Rays.
Barely two weeks removed from extending the champion Astros to the limit in the American League Division Series, the Rays will begin their quest to take the next step with the 23-year-old Adams' assistance as Community Engagement Coordinator following her hiring to a training position last January.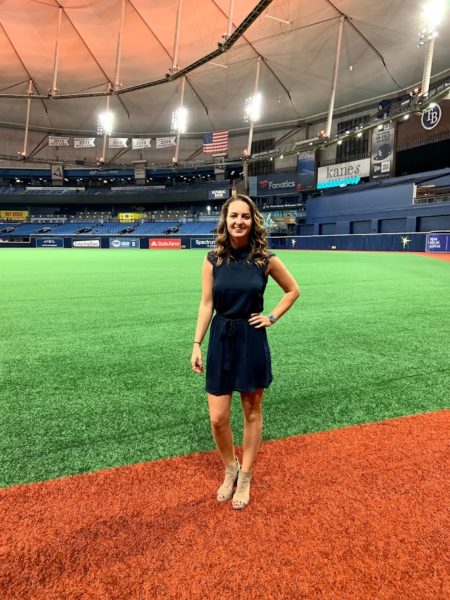 "Since starting as an intern in the ticketing sales and services department, Taylor has frequently gone above and beyond to create memorable experiences for our fans and been an exceptional employee and asset to the organization," Jimmy Reed, Rays ticket sales manager, said. "Taylor's initiative, positive attitude and willingness to learn made her a natural fit when the full-time opportunity became available."
Before finding work alongside general manager and Sporting News Executive of the Year Erik Neander, Manager of the Year Kevin Cash and the rest of the Rays' touted front-office staff, Adams' pursuit of any job in any profession had been more of a sacrifice bunt than a fence-clearing blast.
"I got to work with the Tampa Bay Rays through persistence and fierce passion," she said.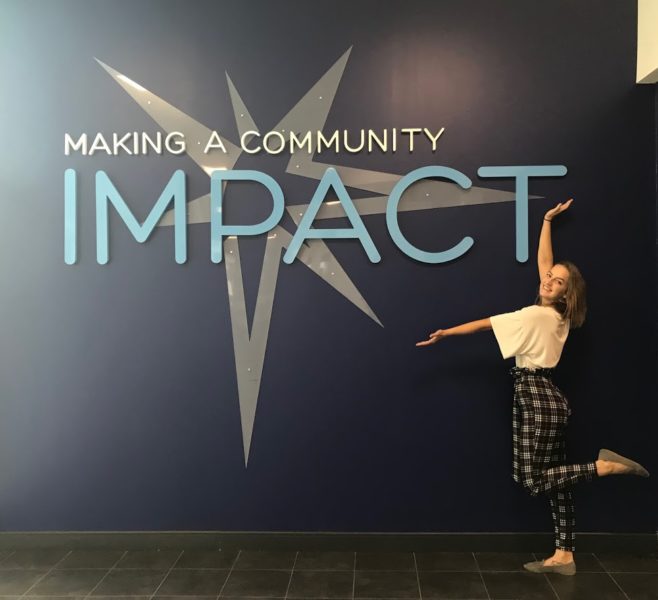 The former Taft volleyball, basketball and softball star was never quite sure what she wanted to do while attending Oregon State, where she switched majors several times in search of personal and professional gratification.
"I felt lost in class a lot of the time," she said.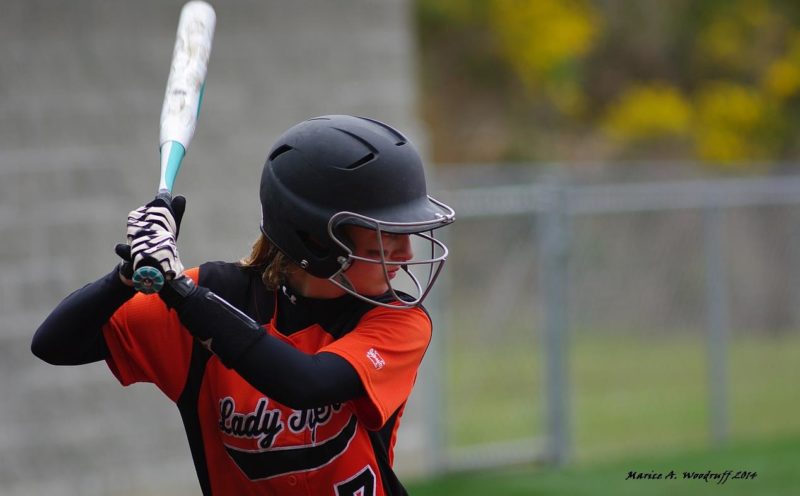 However, in the summer of 2017, her dad, assistant general manager of the Gresham GreyWolves, saw a tweet from the Corvallis Knights, a rival collegiate baseball team, regarding a summer internship.
"On the last day they were accepting applications, I took a chance and applied," she said.
Adams was hired and started out as a stadium operations intern before advancing to the food and beverage department while holding down two other jobs. The following summer, she was asked to fill a gap for food and beverage manager while coaching softball at Crescent Valley High School in Corvallis.
"Taylor quickly moved into a leadership role during that season," Knights President and General Manager Bre Miller said. "In 2018, she came back in a director role, and, due to an unexpected departure of another employee, really stepped up into a management role and helped run the food and beverage program in 2018, an enormous role that requires someone who is very organized, has to manage about 40 part-time staffers, ordering and inventory, and has to bring a good energy every day when some days you are exhausted due to the hectic summer schedule."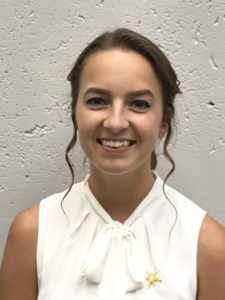 "She accepted the job, not knowing much about it, but believing in herself and her abilities," her father, Noel, said. "There were a lot of conversations that season about what she could do and couldn't do, ideas to implement, advice for various issues that came up, but she nailed it."
Following the 2018 season, Adams faced a difficult decision trying to figure out her next step.
"I could stay in Corvallis and continue with the Knights and coaching around the area, but if I wanted to move into professional sports, I would have to leave Oregon," she said. "Leaving Oregon was never something I thought of doing growing up — not once did it cross my mind. That being said, I knew I was going to have to try something new if I had any chance of making it."
Adams didn't tell anyone, but behind the scenes she applied online for jobs with big-league teams in the closest cities she could think of — the Seattle Mariners, Los Angeles Dodgers, Los Angeles Angels and Oakland A's.
"In the midst of that, one of my aunt's friends and I reconnected," she said. "She had just moved to Florida a few months before. We got along really well, and she continued asking me to come visit her whenever I could. Later that night, on a whim, I applied for multiple internships with the Tampa Bay Rays."
Late November hit, and Adams wasn't getting any responses, but she finally got the nerve to tell her family she had been applying for jobs out of state.
"I was confident that I wanted to see it through," she said. "My main teams were the Angels, because my college best friend lives near their stadium, or the Rays, because of my family friend living there. I decided to turn to direct messages on a networking site since online applications weren't getting me anywhere, so I proceeded to message everyone I could find with the Angels or the Rays. I wasn't sure who any of the people I messaged actually were, but I just needed to spark a conversation and make a connection."
Enter Reed, the Rays' ticket sales manager.
"Out of the hundreds of messages I sent to people, he was the only one who responded to me," Adams said. "He asked me for my resume, we hopped on a phone interview, and I was offered a job as a ticket sales and services intern in the span of two to three weeks. I immediately called my dad and cried happy tears."
Calling the following time period, "the toughest month I've gone through in my life," Adams had to quit the four jobs she held at the time, tried to sell and give away anything that wouldn't fit in her car, find someone to sublet her room, and say goodbye to her lifelong friends, family and home state, "all while planning a huge road trip with my dad in order to make it to Florida in time for my first day of work."
Adams, who has seven siblings, is the daughter of Noel Adams, an entrepreneur, and Kimberly Voss, a stay-at-home mom.
Her brother, Brendon, is a 20-year-old Taft High grad and former athlete attending Western Oregon University. Brothers Kyle, 16, and Dylan Voss, 13, attend Taft High 7-12 and Taft Elementary School, respectively. Hannah Adams, 16, attends Sandy (Ore.) High School. Taber, 21, and Abby Sofianos, 19, live in Arizona, and Ayden Sofianos, 23, lives in Sandy. Taber, Abby, and Ayden are step-siblings.
With her father in tow, Adams arrived in St. Petersburg, Fla., after four days of driving on Jan. 6, the day before her first day of work.
"It was heartbreaking to drop him off at the airport that evening," she said, "but we both knew that this was what I had to do for my dream and no one supports that like he does. He is proof in my eyes that no matter what you've been through or how old you are, it is never too late to find your passion and chase it down.
"From the time I was young and he was my coach, to when I was in college coaching my own team and we were both working for rival summer leagues, and now when I'm 3,000 miles across the country as a part of a professional MLB team, our bond has only become stronger through sports and that has been a highlight through every step of my sports career."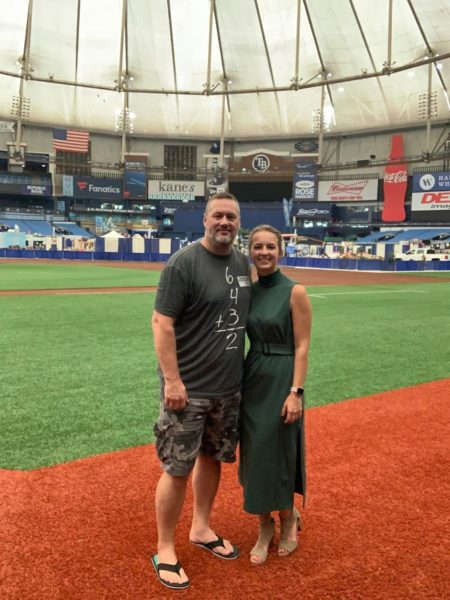 Adams spent six months as an intern before the community engagement position became available.
"I was nervous to apply because I wasn't sure if I was qualified or ready for a coordinator position," she said.
Barely beating the application deadline, she was offered and accepted the job three weeks later in mid-summer.
"I can't express my gratitude for the incredible relationships I've made with friends, colleagues and clients," she said. "I never could have imagined that a small-town girl who had only ever known Oregon as her home would have picked up and moved across the country. But there's some opportunities you just can't pass up, and this was one of them."
Adams grew up in Welches, Ore., and moved to Lincoln City as a high school sophomore with her brother, Brendon, to live with her mother and younger brothers.
"My siblings are a major influence in my life," she said. "Everything I do in my life and in my career is to show them that they can do anything and everything that they want to. I want to inspire them to chase down the enormous dreams that they have, grab them, and make them their own. They are my biggest motivation."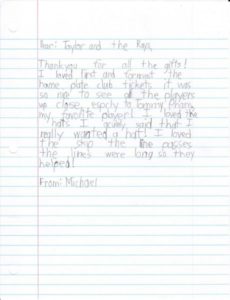 Best friend Michaela van Houte, who has experienced virtually every major life moment with Adams since meeting her at age 4, says her best friend's love for sports began before she could even sign up to compete.
"It's in her blood," she said. "Since I can remember, she's participated in everything from softball to dance, and she's excelled in all areas. Every coach has complimented her on her talents, and if ever there was something to work on, Taylor took that critique and came back to practice having already improved.
"She's fearless on the field, court, anywhere really. It's just her character — fearless and friendly at the same time. When she went to college, she took up rowing — something we didn't even know was a thing — and she did great. She learned a lot from it."
"If I had to describe her in one word, it would be perseverance," father Noel said. "She's faced more obstacles in her 23-plus years than a lot of people ever have to deal with, but each time she finds a way to come out of it stronger, more determined and even, somehow, more compassionate instead of hardened.
"It never mattered what sport she was playing at the time, there was one thing that was always consistent. She was never outworked. In all of my years as a coach, I've never known anyone to put more effort in to their sport. I've watched her sacrifice her body by running in to walls, bleachers, hitting her face on the floor, colliding with teammates and opponents, than I can count. She still has the scars to prove it in a few cases."
Taylor is simply one of the kindest human beings that I have come to know. If she weren't my daughter, I'd still be saying the same thing. Her heart is so loving and her ability to see the value in every person is honestly amazing to me. She has volunteered many hours in her life to helping people who just simply needed help. Trips to Guatemala to work with the locals, Boys and Girls clubs, just free time she has and comes across a person in need. And it's the same story when it comes to animals. Talk about a soft heart for animals. It's part of her loving nature.

I have no doubt at all that Taylor is going to continue to grow in both her life and her career to become whatever she wants to be. Her drive and passion for success is rivaled only for her love and passion for her friends and family. It may sound silly, but it's the honest-to-God truth; if I could go back in time to the day she was born and make a list of exactly the type of person I hope my daughter grows up to be, Taylor would have checked off all of the boxes. I couldn't be more proud of her and the person she is. She makes the world a better place every day and I can't wait to see what she does next."

— Father Noel Adams 
"Taylor has continued to excel in professional baseball because of her drive and determination," Knights President/GM Miller said. "She didn't have the easiest childhood and chose to be a role model and leader for her younger siblings. She could have easily chosen not to be someone who sets a good example, but that isn't who Taylor is. Taylor is a true professional. She has a natural nurturing attitude that I think effortlessly draws people closer to her. You want to be around her and get to know her better.
"This was easily seen in not only the staff she managed, but the fans she interacted with. Taylor has a great sense of humor and makes work fun. She is competitive and wants to give her all whether the project or task is small or large. Taylor can do anything she wants to, and is proving so as she climbs the ladder of professional sports."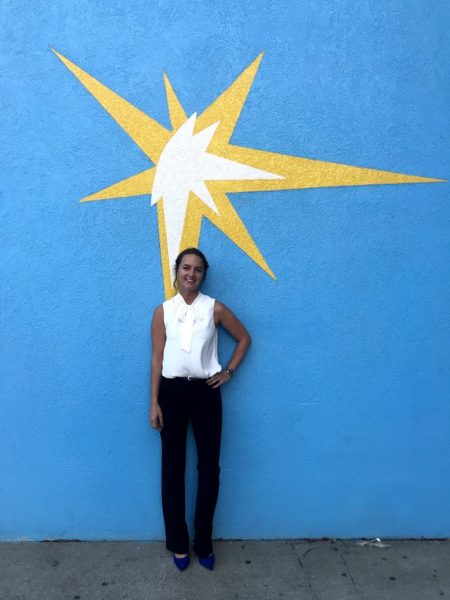 When Taylor told me she applied for a job with the Rays all the way across the country, I think part of me knew it was a done deal. Three-thousand miles away, and they still chose her because she's perfect for this job. Not many people get to go to work and feel like they're where they're meant to be, but Taylor does, especially working with the community. She's got the exact mindset needed for that job. She thinks outside the box and makes magic out of the mundane.

"Anyone who knows her is drawn in by her own excitement. She's a natural leader, even if she doesn't always think so. It's evident by those who come to her for guidance. Taylor is an inspiration to everyone around her. I'm so proud of the woman she's become and what she's doing in her little corner of the world."  

— Best friend Michaela van Houte