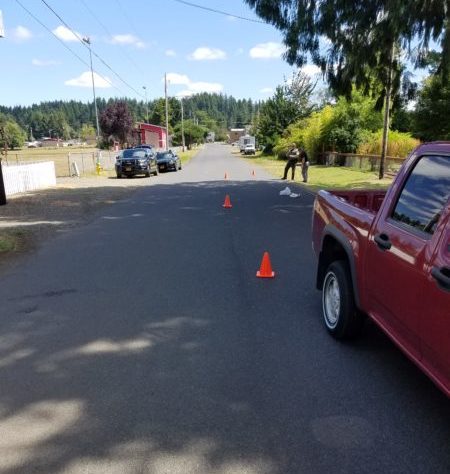 A young pedestrian suffered minor injuries at approximately noon Monday after being struck by a driver in Siletz.
Lincoln County Sheriff Office deputies were dispatched to a crash in the 300 block of W. Buford Avenue, where a child was transported to Corvallis Hospital with minor injuries and returned home shortly thereafter.
The investigation revealed that the vehicle, operated by Ronald Hervey, 68, of Siletz, drifted across the center line and struck the pedestrian closest to the center of the roadway. The pedestrian landed on the grassy shoulder of the roadway, causing minor damage to the vehicle.
Police reported the crash occurred after the driver looked away from the roadway momentarily and drifted over the center line. No impairment was suspected, but charge of careless driving is being pursued.