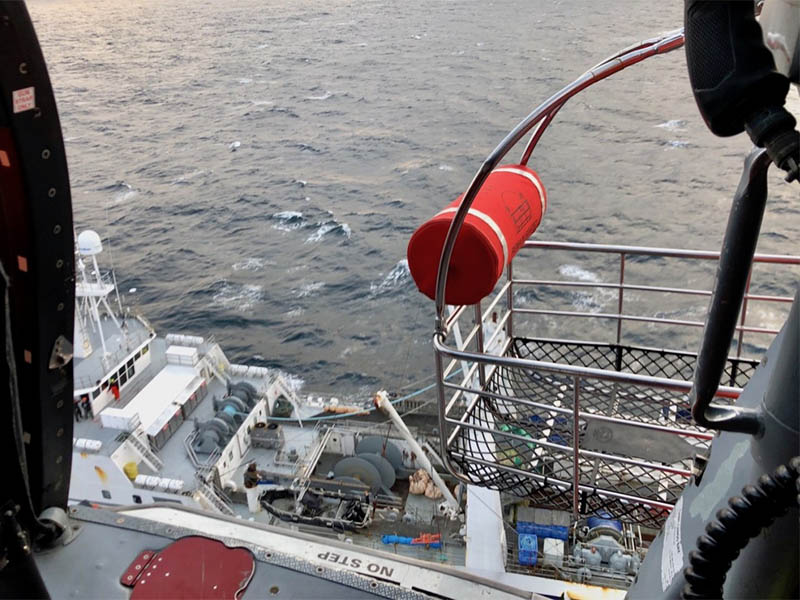 A Coast Guard Dolphin helicopter responded to the fishing vessel Arctic Storm Tuesday morning, 10 miles southwest of Newport to airlift a 21-year-old fisherman who severely injured his hand on Monday.
Watchstanders at Coast Guard Sector North Bend rendezvoused with the Arctic Storm At 7:36 a.m. amid 25 mph winds and 10-13 foot waves, medically evacuating the injured fisherman to a local hospital.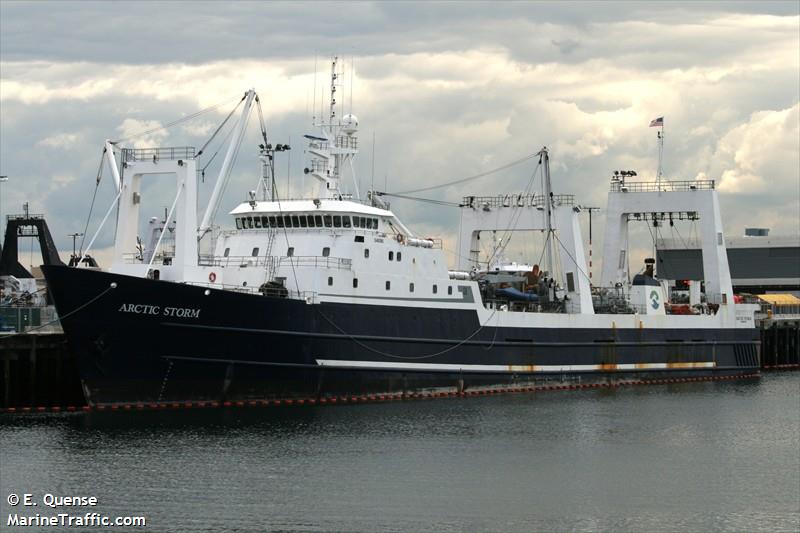 Coast Guard Watchstanders received the original report of injury at 3:42 p.m. Monday, while the Arctic Storm was approximately 34 miles west of Newport.
"A medevac was determined to be the best course of action upon further amplifying information about the injury," Coast Guard officials said. "The man reportedly suffered a severe hand injury and needed a higher level of care within 24 hours."
According to the Coast Guard, the condition of the man is unknown at this time, but he was stable at the time of transfer to Samaritan Pacific Communities Hospital in Newport.