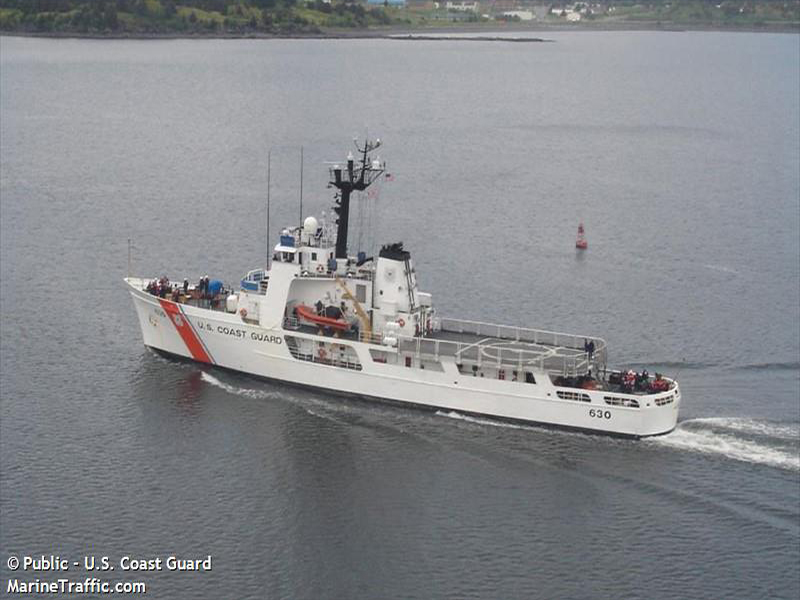 Canadian national John Philip Sterling, 65, pleaded guilty in federal court Monday to possession with intent to distribute methamphetamine after Coast Guard personnel found 196 gallons of liquid meth aboard his vessel off the coast of Newport.
Under the Maritime Drug Law Enforcement Act, Stirling faces a maximum sentence of life in prison, a $10 million fine and five years of supervised release. Under the plea agreement, the U.S. government will recommend Stirling serve 87 months in prison at an Apr. 20 sentencing hearing.
Sterling's vessel, Mandalay, was boarded by U.S. Coast Guard Cutter Alert, 225 nautical miles off the coast of Newport on Apr. 9, 2019, where 28 seven-gallon jugs of liquid methamphetamine were discovered.
Coast Guard personnel had attempted to contact the Mandalay while on routine patrol and Stirling went below deck and would only respond via radio. Coast Guard officials determined the Mandalay was in U.S. jurisdiction and boarded the boat, finding Stirling alone and suffering from a drug overdose. Medical aid was provided to Stirling and he was evacuated by helicopter to Astoria. He was later transported to Adventist Health in Portland for further treatment.
The case was investigated by the U.S. Coast Guard Investigative Service and Homeland Security Investigations.
As part of the plea agreement, Stirling has agreed to forfeit the Mandalay.
Previous coverage:
Canadian citizen caught at sea with alleged intent to distribute meth