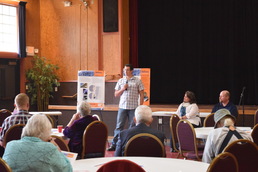 Plans regarding efforts to enhance and ensure bridge safety and facilitate traffic flow at D-River and the Schooner Creek bridges were shared recently with area residents at an Oregon Department of Transportation open house at the Lincoln City Cultural Center.
D-River and Schooner Creek Bridge Repair and Protection Project staff answered questions, addressed concerns and summarized the planned work and what to expect on the area projects over the next three years.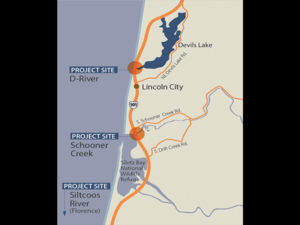 The two coastal bridges, along with the Siltcoos River Bridge near Florence, have deteriorated from salt air and their structural integrity is deteriorating to the point they will soon need to be load rated, meaning large vehicles over a certain weight will not be able to use them.
The D-River and Schooner Creek bridges will receive repairs to damaged concrete installation of a zinc coating or zinc blocks to protect them from the harsh coastal climate.
New bridge railings will be installed to meet crash standards and there be a strengthening of the bridge structures with steel and titanium.
The following repair schedule is as follows:
D-River:
Work will begin soon after Labor Day and is expected to last 16 months, subject to weather delays. Work hours will vary day and night between now and next summer with no night work allowed 10 p.m. – 6 a.m. June 1–Sept. 1. The only exception is a few nights of paving in summer 2020.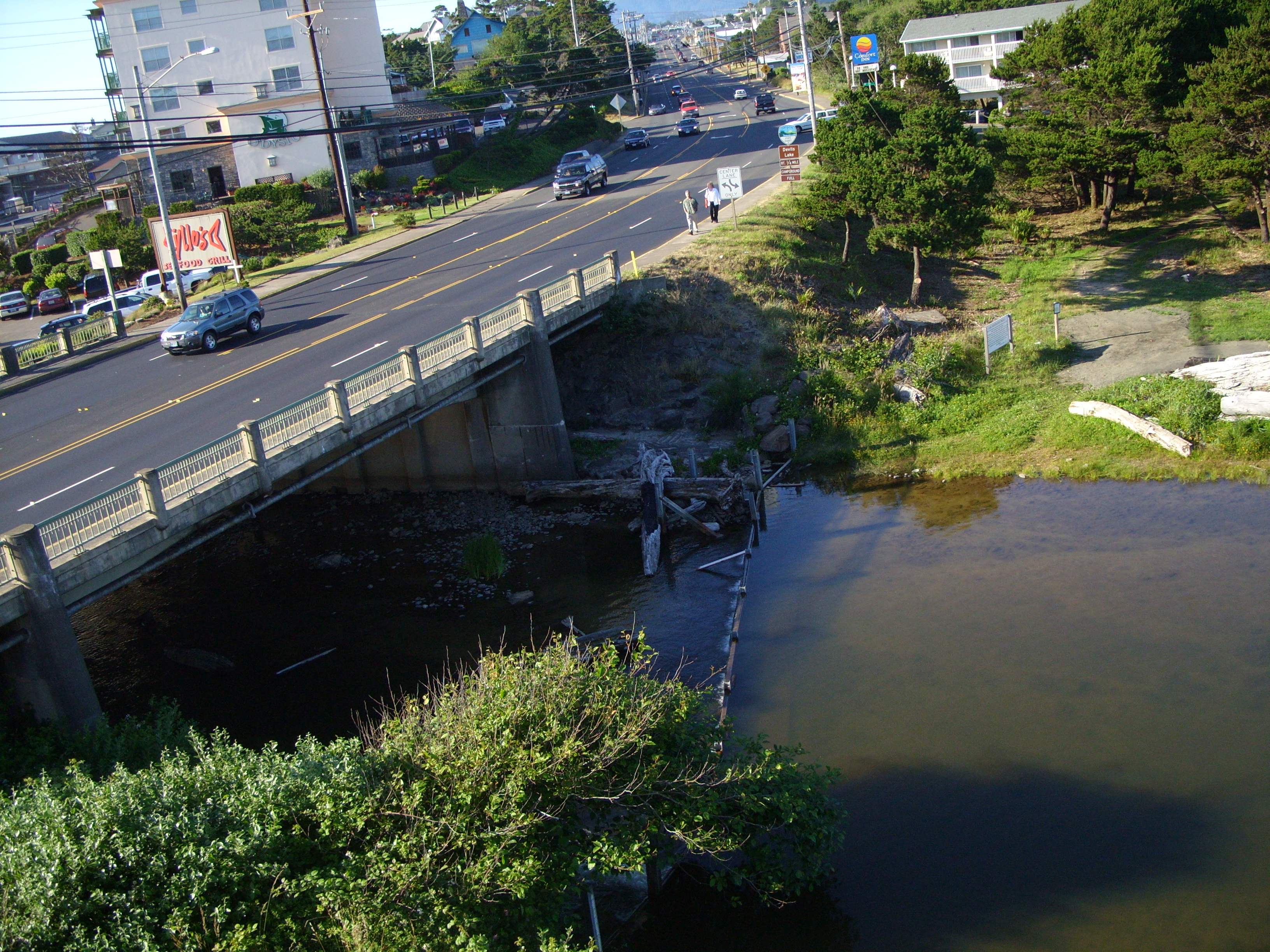 Nighttime work will require lane closures. A minimum of two-way, two-lane configuration will be maintained throughout the project.
The SE 1st turn left turn lane will be closed at night a few times while the bridge containment structure is being installed and removed. Clearly marked detour signs will be available. Access to nearby businesses and a sidewalk on one side of the bridge will be available at all times. A temporary mid-block crossing will be installed between the bridge and NE 1st St.
Schooner Creek:
Work will begin in January 2019 and is expected to last 21 months, subject to weather delays. Work is allowed day or night. Nighttime work will require lane closures. In each stage, nighttime traffic will be placed in a two-way, one-lane configuration with flagging. Expect nighttime delays up to 20 minutes.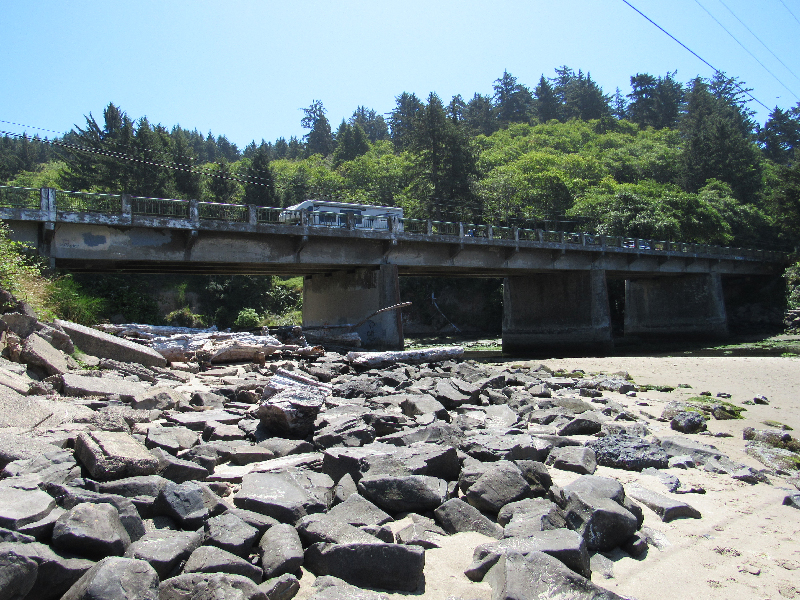 At certain stages, one side of the sidewalk will be closed with opposite side open with crossing locations at the traffic signal at SE 51st and at a temporary crossing on the south side of SE 54th Drive. Access to nearby businesses will be maintained at all times.
To learn more, visit ODOT and sign up for project updates.