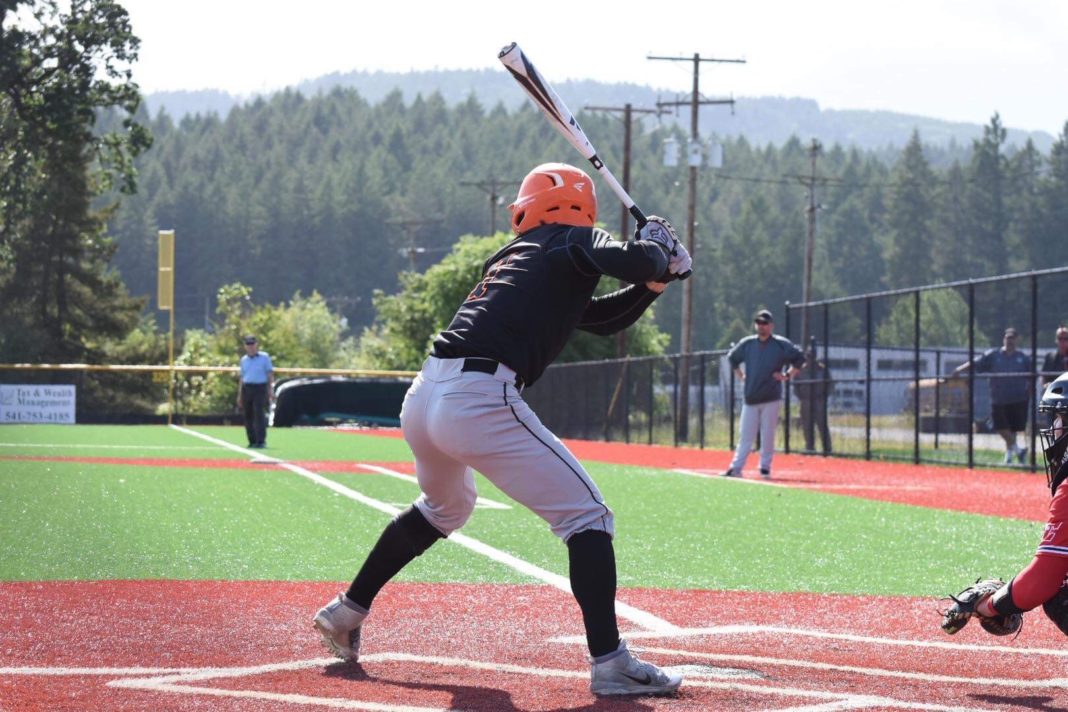 Santiam Christian broke open a 6-6 tie late in the game Friday to defeat Taft High 12-6 in the quarterfinals of the Class 3A OSAA State Baseball Championships.
In a showdown of State semifinalists from a year ago, the third-seeded Eagles scored six runs in the bottom of the sixth inning on their home field to improve to 22-6 and end the 11th-seeded Tigers' season at 17-11.
"We knew going into the game that we needed to make the routine plays to give ourselves a chance at the end," Taft coach Matt Hilgers said. "We made a few blunders early on that led to some of their runs. We just didn't play a really sound game on defense."
Junior leadoff hitter Trenton Fisher had four hits in four plate appearances for the Tigers, while scoring twice and driving in two runs. Sophomore Darius Smith had three hits, while senior Cody Knott had two RBIs.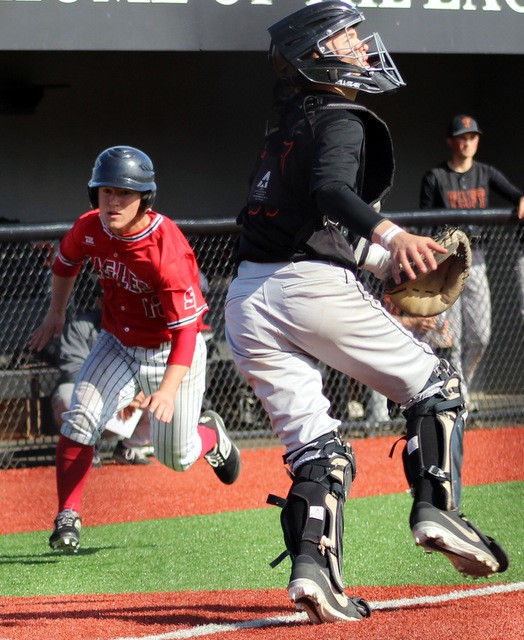 Taft took a 6-0 lead into the bottom of the second before four errors and eight walks by four pitchers allowed the Eagles back in the game.
Photo galleries by Robert W. Smith
"As coaches, we were proud of the showing we made today," Hilgers said. "We battled our butts off all game. It was a very competitive game, and we showed up to compete. We just couldn't hold on and get over that hump."
Santiam Christian also won both regular-season games between the two teams, 11-10 at home on March 18 and 11-7 at Taft on April 4.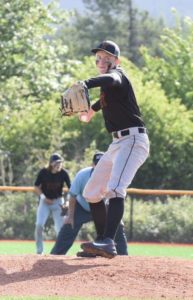 The Eagles will host No. 7 Warrenton (18-6, 12-3 Special District 2) in the semifinals Tuesday. The Warriors defeated No. 2 Brookings Harbor (26-3, 15-0 Special District 4) 3-2 Wednesday to advance.
Defending State champion La Pine, seeded fourth, defeated No. 5 Rainier 4-1 Friday and will meet top-seeded Pleasant Hill, a 7-1 winner over No. 9 Joseph/Enterprise/Wallowa/Elgin in Tuesday's other semifinal.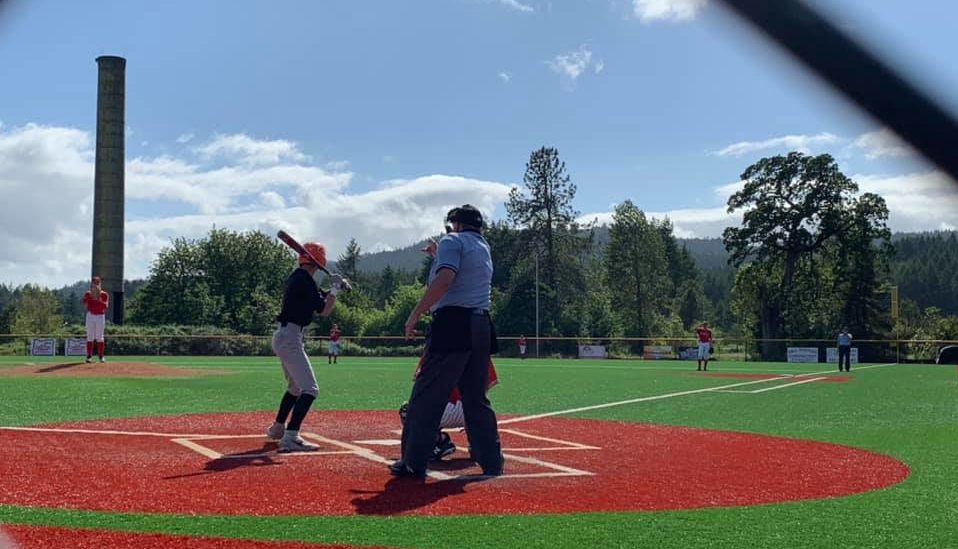 Santiam Christian 12, Taft 6
TAFT              AB  R  H BI  SANTIAM CHRISTIAN  AB  R  H BI
Trenton Fisher     4  2  4  2  Ely Kennel          2  1  1  1  
Eli DeMello        3  0  2  0  Ben Galceron        3  0  1  0  
Cody Knott         4  0  2  2  Mason Wirth         1  0  1  1  
Tyee Fisher        4  0  0  0  Patrick Otis        1  1  0  0  
Bleiz Kimbrough    4  0  1  0  Sean Riley          4  1  1  3  
FcoO Ramos         4  0  0  0  Devin Premsingh     3  1  0  0  
Darius Smith       4  1  3  0  Vandon Haugen       1  2  0  0  
Kaden Hindman      4  0  1  0  Rylan Kutsch        4  1  1  2  
Lucas Hindman      2  2  1  1  Josh Verdeyen       3  2  1  0  
*Ethan Thomas      0  1  0  0  *Jackson Risinger   0  2  0  0  
*Kalen Brawn        0  1  0  0  
TOTALS            33  6 14  5  TOTALS             22 12  6  7
TAFT                   130 200 0 --  6  
SANTIAM CHRISTIAN      042 006 x -- 12 

LOB--TAFT 8, SANTIAM CHRISTIAN 6. E--Fco Ramos,
Jordan Hall (2), Cody Knott, Sean Riley (2). 2B--Trenton
Fisher, Cody Knott, Rylan Kutsch. HBP--Mason Wirth (3).
SACF--Ely Kennel. SACB--Eli DeMello, Ely Kennel. SB--Lucas
Hindman, Ethan Thomas, Darius Smith, Ely Kennel, Vandon
Haugen, Rylan Kutsch.
 TAFT                       IP    H    R   ER   BB   SO   HR
Tyee Fisher               1.00    0    1    0    3    0    0
Jordan Hall               2.00    3    5    2    2    2    0
Trenton Fisher (L)        2.33    2    3    3    2    0    0
Cody Knott                0.67    1    3    3    2    0    0
SANTIAM CHRISTIAN     
Mason Wirth               1.33    5    4    3    0    1    0
Nolan Black               3.67    7    2    2    1    2    0
Konner Boshart (W)        2.00    2    0    0    0    2    0
WP--Cody Knott, Nolan Black. BALK--Nolan Black. SO--Tyee
Fisher (2), Bleiz Kimbrough, Fco Ramos (2), Josh Verdeyen,
Rylan Kutsch. BB--Lucas Hindman, Ben Galceron, Devin
Premsingh, Josh Verdeyen, Vandon Haugen (3), Patrick Otis
(3).

(Photo by Robert W. Smith)