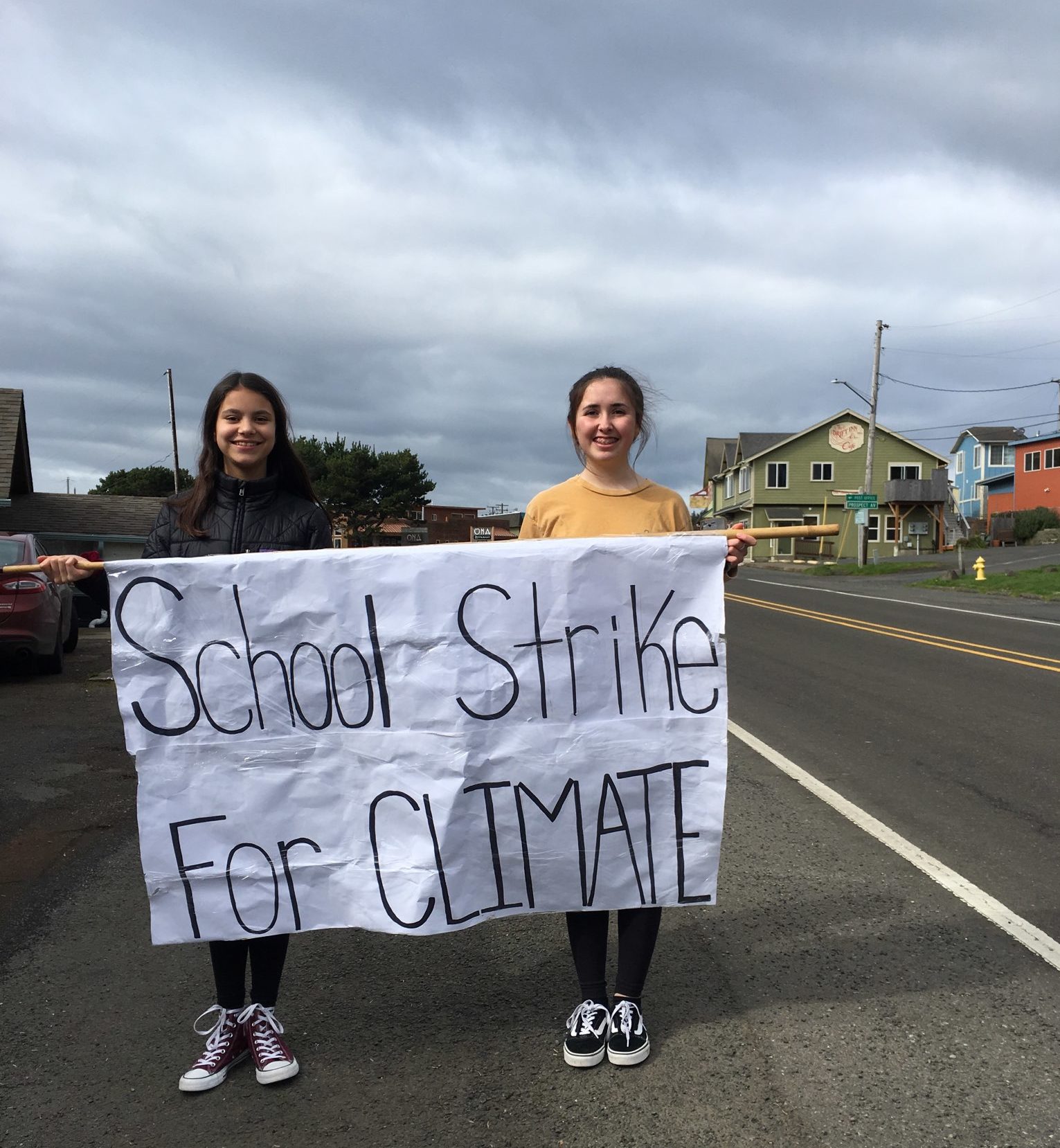 Lincoln County School District students Hailey Feuling and Maia Stout are warning against warming and the effects of climate change with their participation in the international school-strike protest movement "Fridays For Future."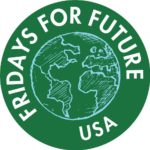 Feuling, 13, and Stout, 14, are Waldport Middle School students who have stood on the side of Highway 101 in Newport and Yachats every Friday for 13 straight weeks as part of a global movement inspired by 16-year-old Swedish activist Greta Thunberg.
"We first got involved with Friday's For Future after we saw a video of Greta's speech at the UN Climate Change Conference. She immediately inspired us to take action," Feuling said.
Even though they're on spring break, you can find them along the road in Yachats today, so their cause isn't about skipping school.
"Our goals are to spread awareness to this issue to as many people as possible," Feuling said. "We want our world leaders to talk more about climate change and what it means for future generations, including mine."
Hundreds of thousands of like-minded students from nearly every country gather on Fridays to inform citizens of what they believe to be a climate crisis and demand that political leaders begin taking action to prevent global warming as outlined in the Paris Climate Agreement.
The girls encourage other students and concerned citizens to come out and stand with them.
"To educate people about climate change, we always bring it up in conversation, and we have had multiple articles, videos, and photos posted about us and what we are doing," Feuling said. "This movement is growing each week with thousands of more and more students around the globe joining us."
The school protests began taking place in more than 2,000 cities worldwide with a global strike on Friday, March 15. An estimated 1.4 million students from around the world have participated in the event, according to the organization's website.
"Sadly, we are the only students in Lincoln County doing this," Feuling said. "Our friends understand what is happening but choose not to join us. We post all over our social media about what we are doing, but we've yet to have other students join us.
"If you want the generations after you to have a future, then join us. Make your voice heard. I want to have a reason to go to school and get a job, not knowing that a few years from now everything will be gone because of the people who refuse to educate themselves on climate change and insist that it will not affect them. It does … and it will."