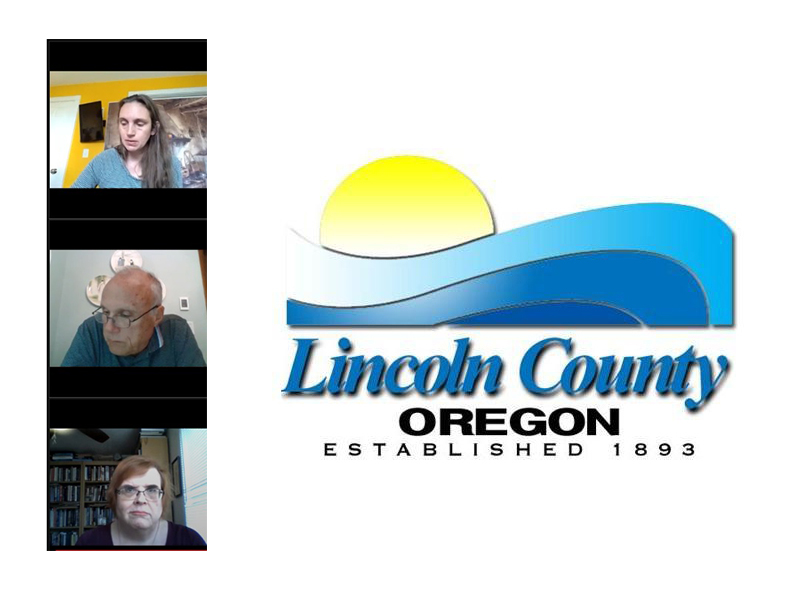 Lincoln County's Board of Commissioners met virtually Monday and voted narrowly to send an application to Governor Kate Brown to "Phase One" reopen Lincoln County with no date set.
Lincoln County Counsel Wayne Belmont said a number of Oregon counties have submitted their applications with many having no specific date. He said that was not "uncommon."
Board Chair Kaety Jacobson suggested submitting the application without a date because "We don't control that date anyway." She said once the Board of Commissioners hears back from the state with approval or pending approval, they could have an emergency meeting and come up with a date to reopen then.
Commissioner Doug Hunt said he was "certainly comfortable" with giving Jacobson and Health and Human Services Director Rebecca Austen authority to execute the document, but expressed concern over opening before June 1 and said a "surge" could happen and the County might need to shut down again.
"I don't feel super strongly one way or the other about including a specific date in the application," Commissioner Claire Hall said. "Because I know that people feel strongly both ways and I guess I'm willing to go with the group consensus and if the Governor tells us, I doubt if we'll see that quick a turnaround but if we could be open a week from this weekend, I'm okay with that too."
"I would like us to be able to get into that Phase One reopening before June 1," Jacobson said. "That's ultimately not our decision, we have to have this application in that sort of gets in the line of being reviewed, those things have to be verified both as a county or a region. I really couldn't guess how long it's going to take the state to do that. I would like to see us able to at least get our restaurants partially open and some other things before that June 1 deadline, but again, not up to me."
Hall moved to authorize Jacobson and Austen to sign and submit the request.
"If the motion doesn't include a date of June 1st or thereafter I'll vote in opposition," Hunt said.
Commissioners Hall and Jacobson voted in favor of authorizing the application and Hunt voted against. The motion passed 2-1.
"Because again, I don't think we should open before June 1st," Hunt explained after giving his "nay" vote.