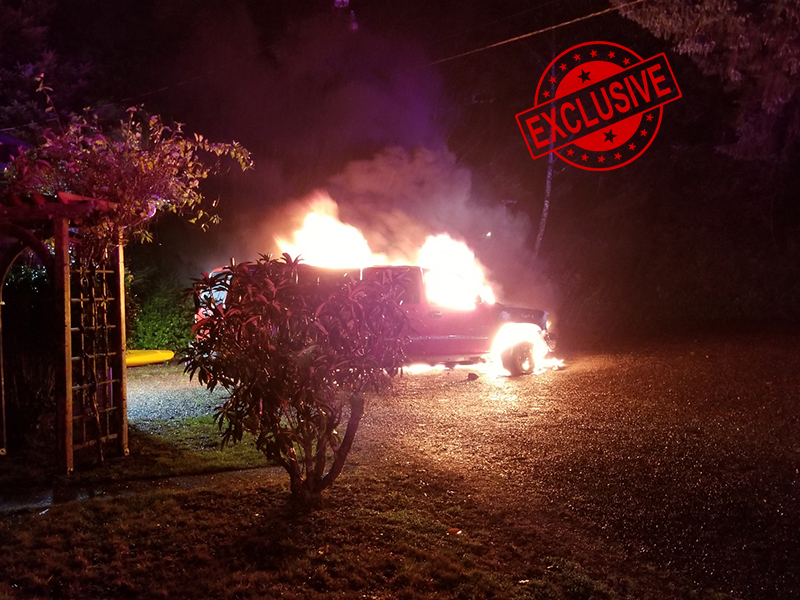 Gerber Tire owner Perry Gerber awoke around 4 a.m. Wednesday to see his company's truck ablaze outside of his Nelscott home, possibly due to an electrical short.
"That can't be my alarm," Gerber thought as he woke up Halloween morning to the wail of a car alarm.
He looked out the window and saw flames in his driveway and immediately dialed 9-1-1.
"I have a truck on fire. It is very on fire," Gerber told dispatch.
North Lincoln Fire & Rescue and Lincoln City Police responded to the early morning incident, where fire crews quickly put out the flames.
Fire officials are looking into the cause of the blaze, but said they didn't see anything out of the ordinary.
"We are fortunate that the vehicle was parked in the driveway and not in the garage," Fire Marshal Ed Ulrich said.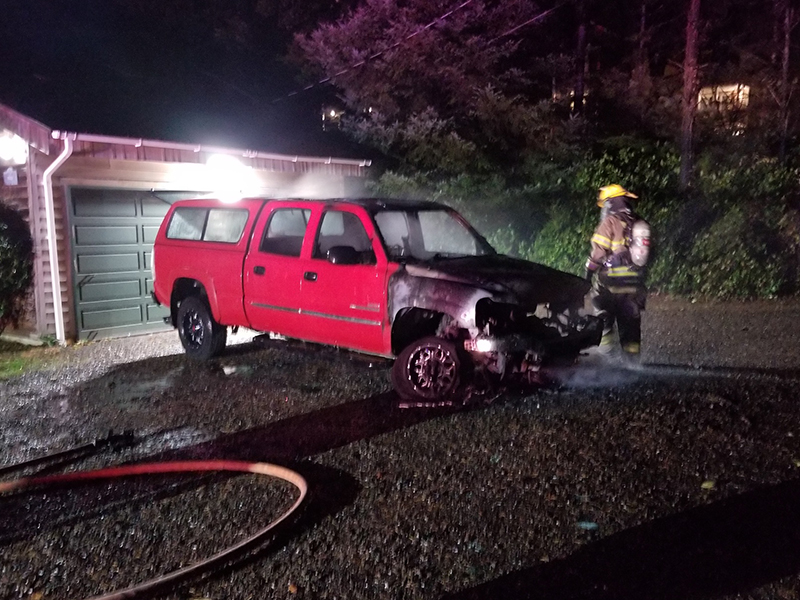 Gerber said he bought the truck a couple years ago and had to replace a head gasket shortly after purchase.
"Other than that, it's been a fine rig with no problems," he said.
Gerber said he drove the 2005 GMC Sierra 2500 diesel truck home from his store two miles away and parked it around 7 p.m. Tuesday. He said there might have been some type of electrical short but would wait to see what the fire marshal determined.
Gerber Tire has been in business since 1980 and provides tire services, auto repair and trailer sales to Lincoln City.