Chris Donner sits at a table inside Game Over Arcade and explains the intricacies of running the business while simultaneously managing to protect his two-year-old son from a heavy toy the child is about to pull down on himself.
He doesn't miss a beat or even look in the direction of the kid as he deftly grabs the toy mid-air while going on about new games he has at the arcade. Obviously a veteran parent (military veteran too) for his ability to multitask during an interview, Donner has brought back what was once a booming industry in the 80s and 90s by modernizing the business model and keeping games fresh with regular new additions.
Donner made the decision recently to move from the "old-school" quarters-based system for his arcade games to a more modern card system, where parents of gamers can load a card up with cash, coins or a debit card. Plastic holders can register their card and if they spend enough money at the arcade, they can get VIP status, where a 25-30 percent discount is applied from then on to all the games at Donner's establishment.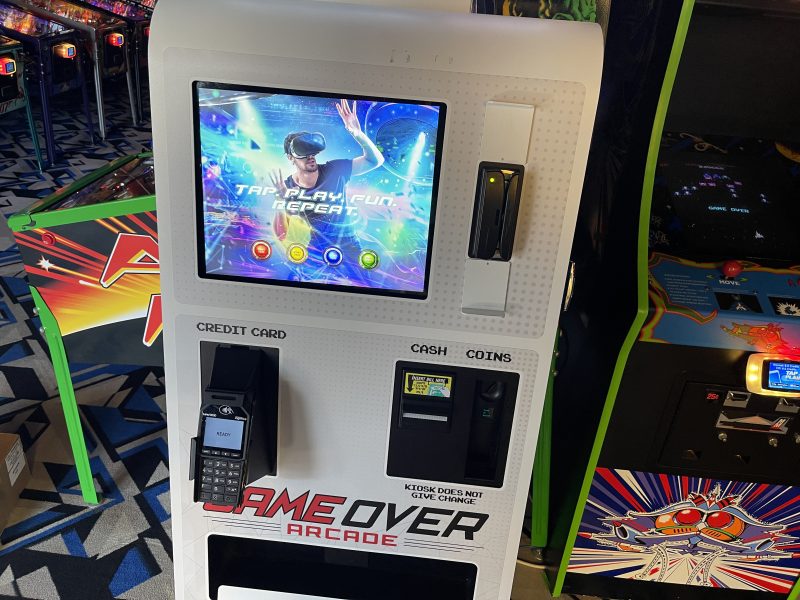 "The VIP is good for life," Donner said. "You can load up money from your phone right to the card, so it's really cool."
Bringing in new games is a highlight for Donner, as evidenced by him riding down on the platform of the game delivery truck. Keeping things fresh is a key part of the business according to Donner, and new games show up at Game Over consistently.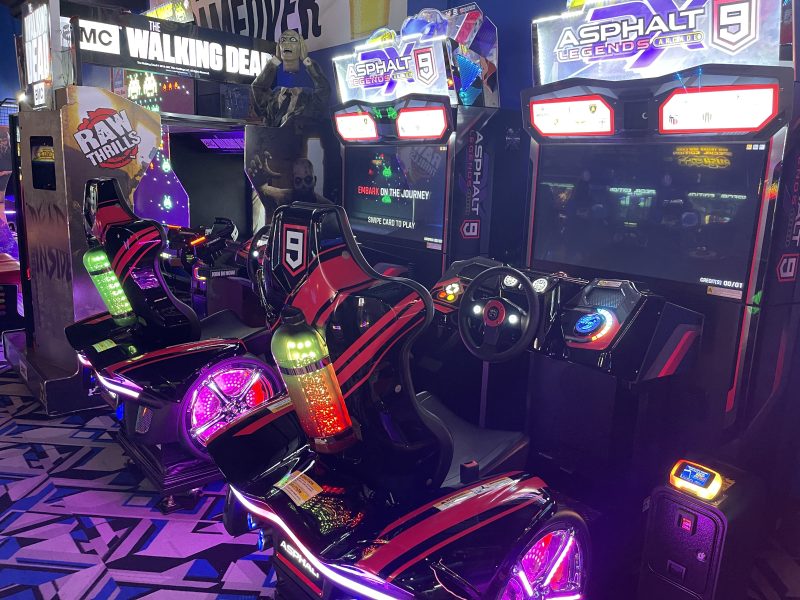 Asphalt Legends 9 Deluxe is a racing game where players need to wear a seatbelt. The game features a 5D movement system with up, down, left, right and forward delivering a unique driving experience. Hitting the flashing NITRO button greets the user with a blast of air to the face.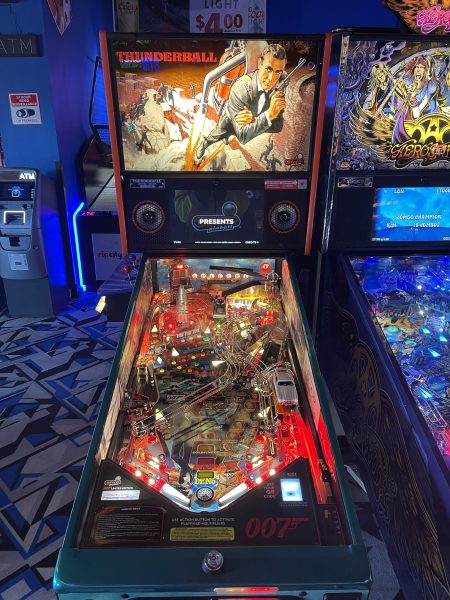 Pinball fans will rejoice at the newly acquired James Bond Thunderball Limited Edition. Sean Connery graces the backglass brandishing his pistol in this sought after pinball game. Game Over has 30 or more pinball games at any given time.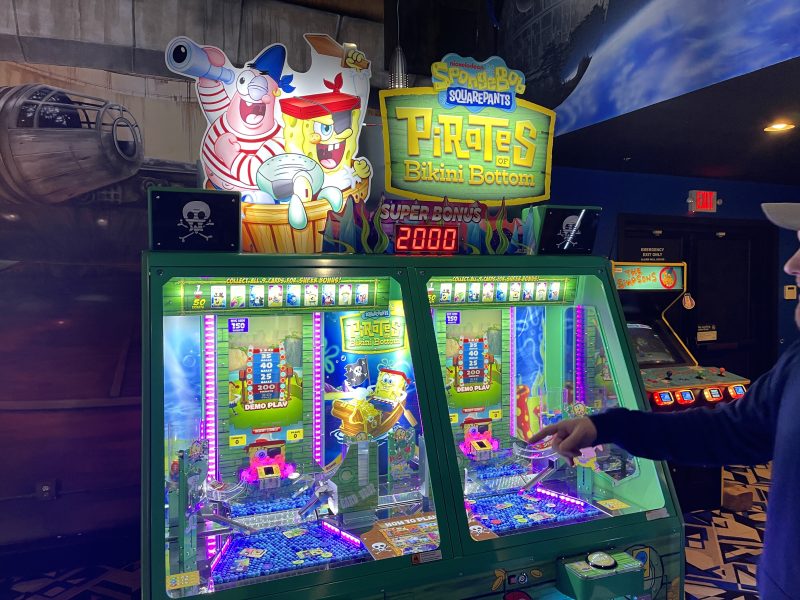 Kids get a kick out of the SpongeBob SquarePants Pirates of Bikini Bottom game where tickets can be won to use in a new prize system Donner now offers. Multiple games now give out tickets and players can walk up to a kiosk and claim their own prizes. No person needs to be at the counter to count tickets at Game Over as the process is fully automated. Game Over has given out six PlayStation 5 console systems to winners in the last year.
While it's not a game, photo booth Marvel Adventure Lab puts picture takers into their own comic book. Users pick a Marvel character, pose for a picture and are transformed into comic style. "It's new and popular," Donner says.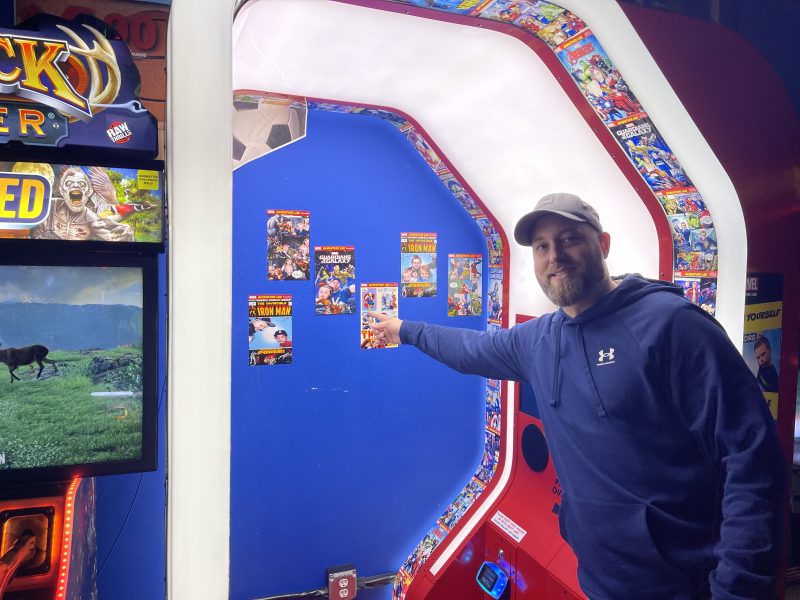 Jenn Donner, also Owner of Game Over Arcade, has delved into the candy making business and has created freeze dried salt water taffy balls that melt in your mouth. A wide range of flavors seem to be intensified by the creation process and the candy does not get stuck in your teeth.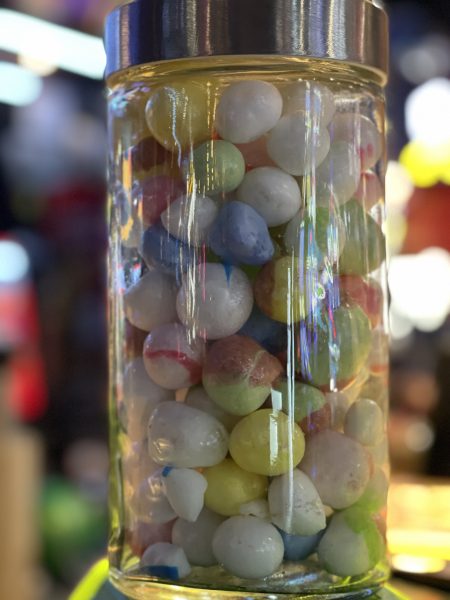 Jenn also made what she is tentatively calling "Nerd Bites," which are a puffy candy ball with Nerds sprinkled on the outside. "Those are definitely my favorite," Chris said.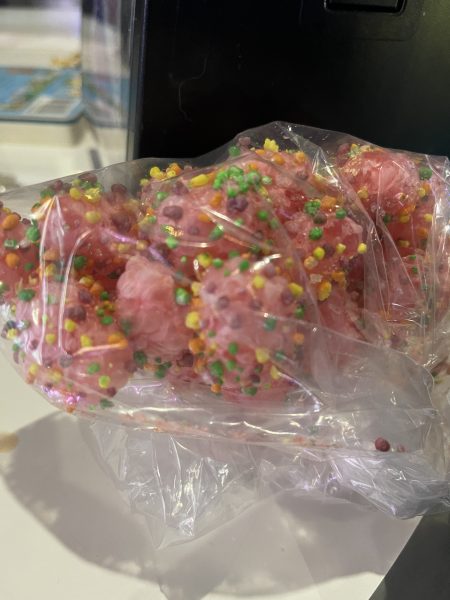 Jenn hopes to start selling the candy at the arcade soon to compliment the bar and pizza options already available.
The Donners say Game Over made it through the pandemic and rough economic conditions and is here to stay. Business is good and their family is proud to be a part of Lincoln City.