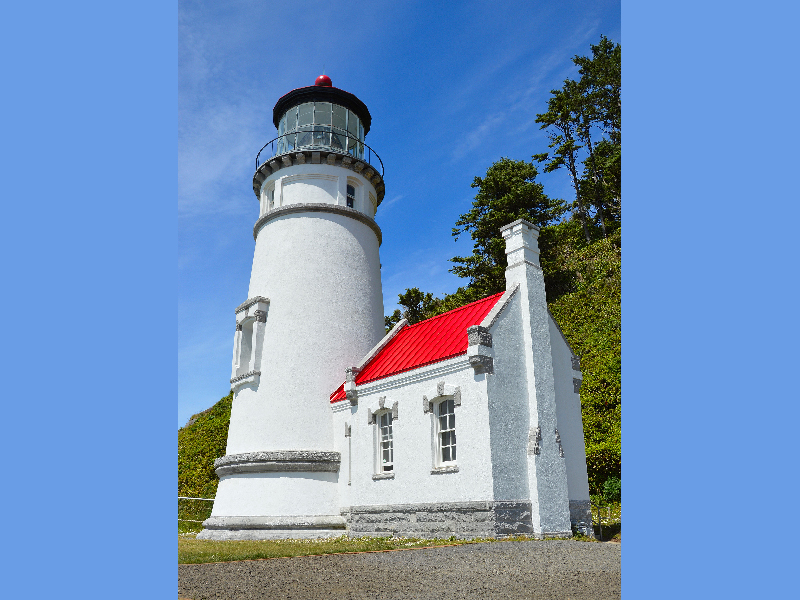 The temporary closure of visitor access to the interior of Heceta Head Lighthouse has been extended to Sept. 30. Several unexpected issues have hindered the repair work, pushing the closure beyond its original July 31 end date.
Crews will continue to repair several cracked interior metal columns on the upper floor of the lighthouse. The lighthouse lens will be covered and out of service during the repair work.
The grounds surrounding the lighthouse will remain open to visitors. Interpretive programs will continue as regularly scheduled, but no visitors will be allowed to enter the lighthouse.
The historic assistant lighthouse keeper's house, which the U.S. Forest Service operates through a concessionaire as a bed-and-breakfast, will remain open.
Heceta Head Light is a lighthouse on the Oregon Coast 13 miles north of Florence, and 13 miles south of Yachats. Built in 1894, the 56-foot-tall lighthouse shines a beam visible for 21 nautical miles, making it the strongest light on the Oregon Coast.
Heceta has the only active British-made Chance Brothers lens of its kind in the U.S., and it is the brightest beacon on the Oregon coast. Its modern 1,000-watt quartz bulb produces 2.5 million candlepower; the visibility of the beam is limited only by the curvature of the earth. It emits one flash every 10 seconds.
More inforamtion about the lighthouse is on oregonstateparks.org.