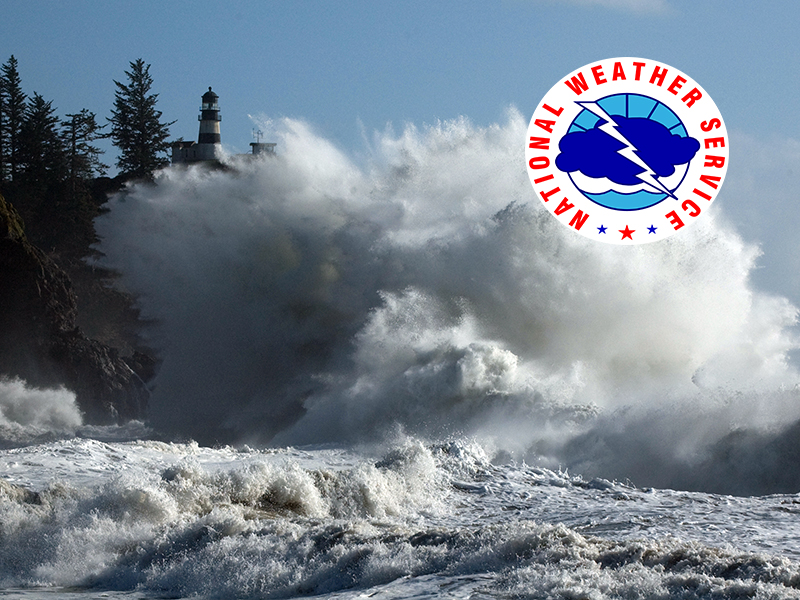 The National Weather Service in Portland has issued a high surf advisory for the Oregon Coast due to a strong series of storms crossing the northeast Pacific.
Breakers up to 25 feet are possible with all beach areas impacted. Hazardous surf will cause waves to run up much higher on the beaches than normal. These powerful waves can sweep people off jetties and rocks and can also move large logs and other beach debris.
A high surf advisory means that high surf will affect beaches in the advisory area, producing rip currents and localized beach erosion.
The storms will continue through early next week and will send westerly swells towards the Pacific Northwest Coast resulting in periods of high surf activity. High surf is possible Friday, and Sunday through Monday.
Central Oregon Coast-
156 PM PST Wed Dec 12 2018

...HIGH SURF ADVISORY IN EFFECT UNTIL 10 AM PST THURSDAY...
National Weather Service is uncertain about this forecast and will be updating and refining it as the storms draw closer.